Not sure if the super loud coil whine is to blame but im having issues.. Playing BF3 at 1680x1050 on ultra and also tryed medium settings my fps keep going from 150fps to 40.. im pretty sure its not heat related cause the temps never go above 75c with the fan profile i have set.. (In this picture below i tried using default fan settings too.) VRM's sit around 60~70c
now on gpu tweak my gpu usage is all over the place, but looking at gpuz it shows my gpu isnt downclocking.. When using furmark it works just fine cpu usage is at 100%, no downclocking and never go's above 94c on default settings... using latest drivers and a fresh install of windows.
heres and example..
Im going to prolly rma the card in a week or so because of the coilwhine anyways. Im also going to try out BF4 when its done downloading and see if it does the same thing.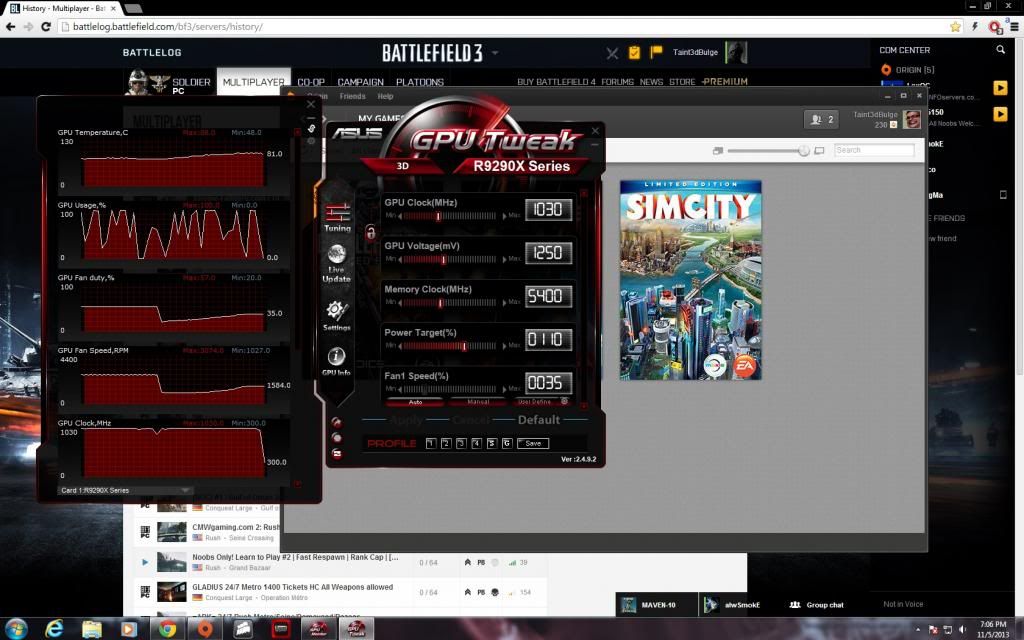 I'll try anything to get it to work right, i really dont think a coil whine is going to cause this?