Hi,
I have a Silverstone SG09 that I've decided to watercool, physics and spatial dimension limits be damned. It's my first time dabbling with this but I did my research, so I'm not completely blank. I'm looking to cool my processor and a single videocard.
This case has a large 180mm fan at the top, blowing down onto the motherboard. A 180mm rad cannot be mounted beneath it however as motherboard components get in the way; the available space is something like 120x220mm.
There's a build log of this case
here
(by
@Fruergaard
), and he opted to put the rad ontop of the fan (on the outside of the case). I'd like to avoid this if possible. Additionally there are two 120mm side fan mounts, but having two rads on those feels like I'm wasting the 180mm one.
I'm not beyond cutting and welding together an adapter to mount a different size rad, but I'm uncertain what kind of turbulence and whine/noise I'd get from not having a perfect 1:1 fan:rad fit.
180x120 doesn't exactly seem to be a standard size and a 120x240 wouldn't fit, the remaining (240-180)mm being uncooled notwithstanding. A centered 140x140 *would* work (edit: erp no, one side limited to 120mm), but the question of noise from turbulence remains. Building a big fan shroud to route all air into a smaller rad isn't impossible, but (depending on dimensions) when moving the case around there'd be torque where I don't want any.
Any protips? It's currently on air with a NH-D14, but the videocard is starved and this seems like a fun challenge.
Thanks
(Pic is from Google Images)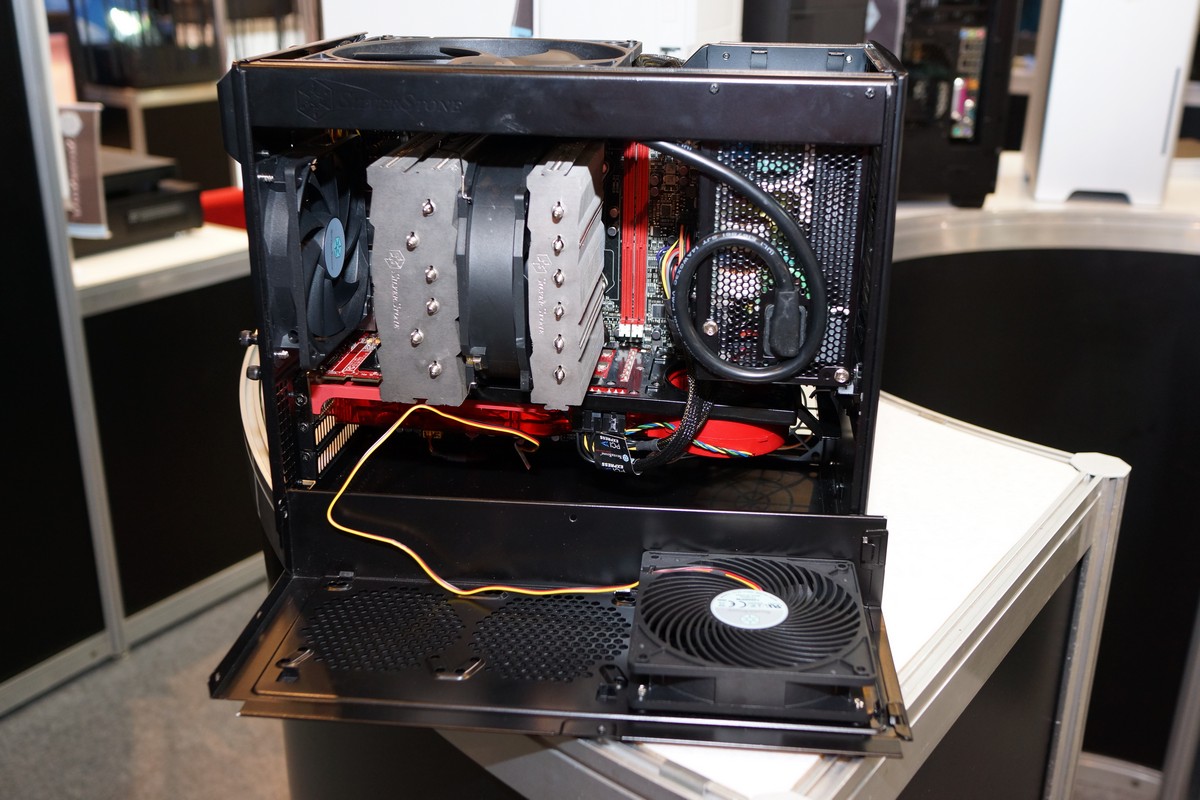 I cant' splell.
Edited by Zorael - 11/23/13 at 11:06am