Ok so ive got this stuff all hooked up. Wat kinda temps should i be recieving. keep in mind that i have not yet overclocked. So far i noticed that in the bios, my temp sensor was reading 40C... that seems REALLY high...
I hope i dont have to reseat this monster... that might require me to remove the mobo, which i really dont want to do lol.
running windows setup now, ill use speed fan once my pc is setup.
EDIT: Current Settings, super pi, and cpu-z validation
Super Pi - 14.750s | checksum - 270A2C7F
http://valid.x86-secret.com/show_oc?id=154219
(380*9) = 3.42ghz @ 1.435v (1.408v cpuz)
DDR2 800 @ DDR2 925
Here's the glamor shots lol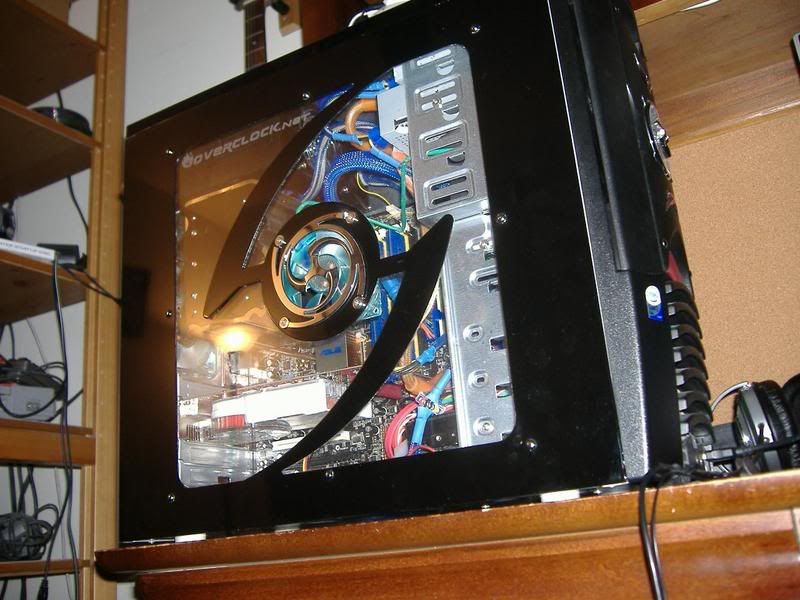 LAPPEP PICS
PIC1: HSF nonlapped
PIC2: CPU nonlapped
PIC3: HSF lapped
PIC4: CPU lapped
PIC5: shine shot
My bad for the photography suckage lol