Update time!!!
Rad ready to go on!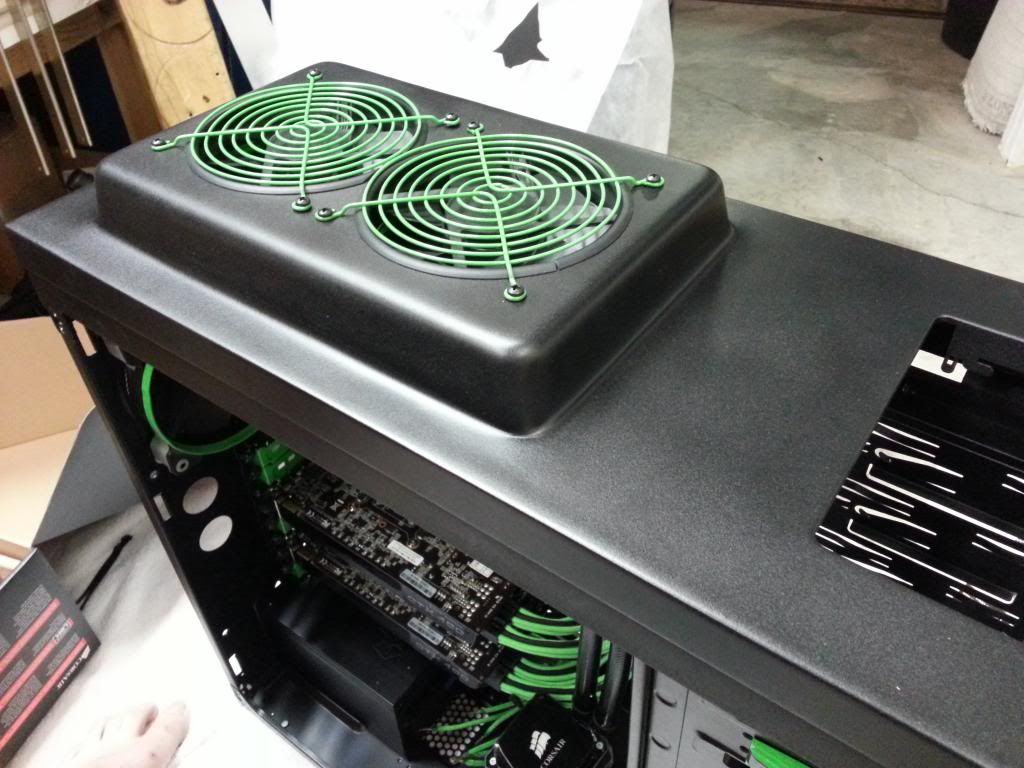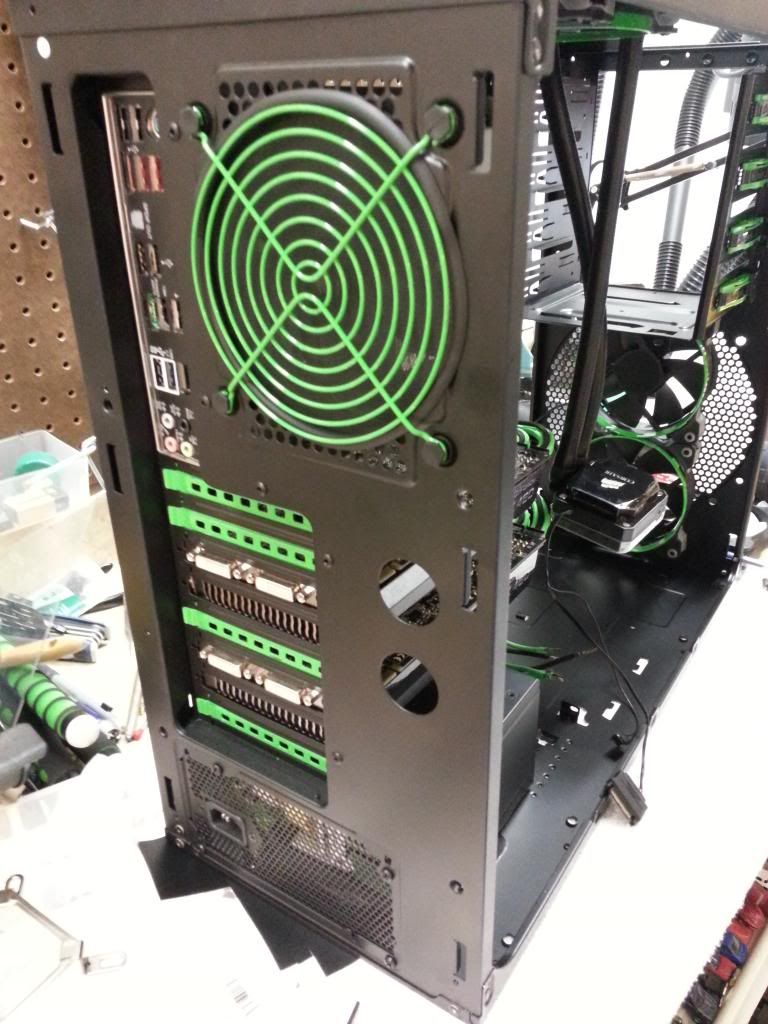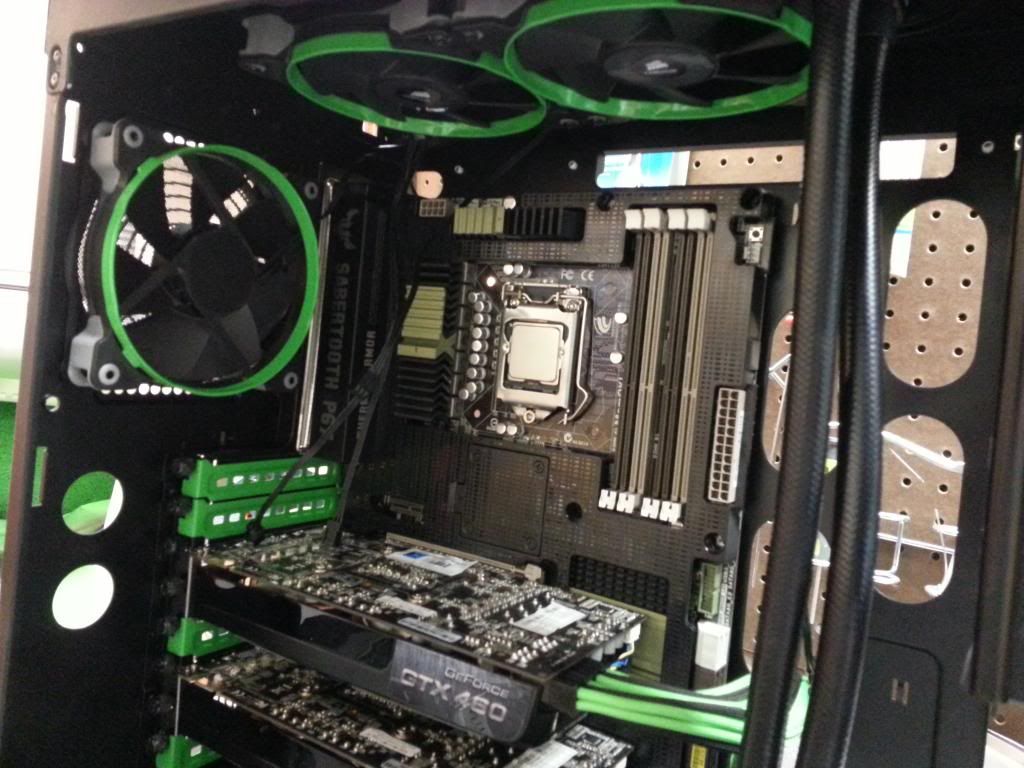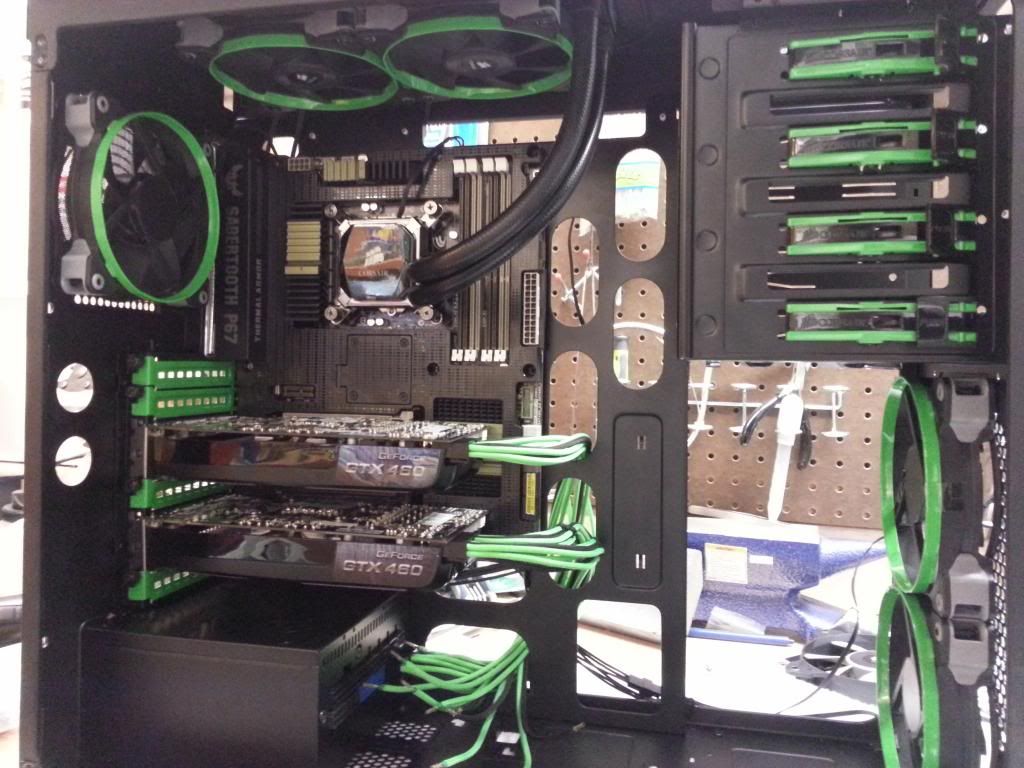 I'm pretty pleased with how this is starting to come together!
SLI Bridge ready for some green!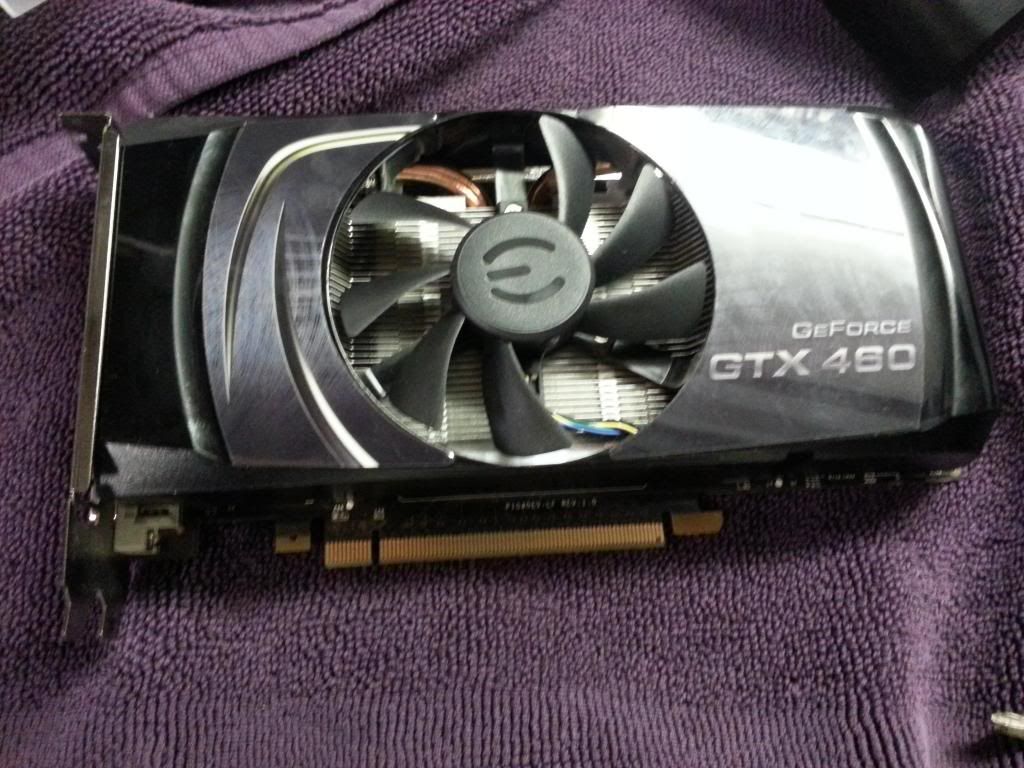 The second card I bought came with two fins broken on the fan. I ordered a new fan for it but also decided that I wanted to paint the bracket green to match the rest of the VGA brackets. it was really bothering me lol.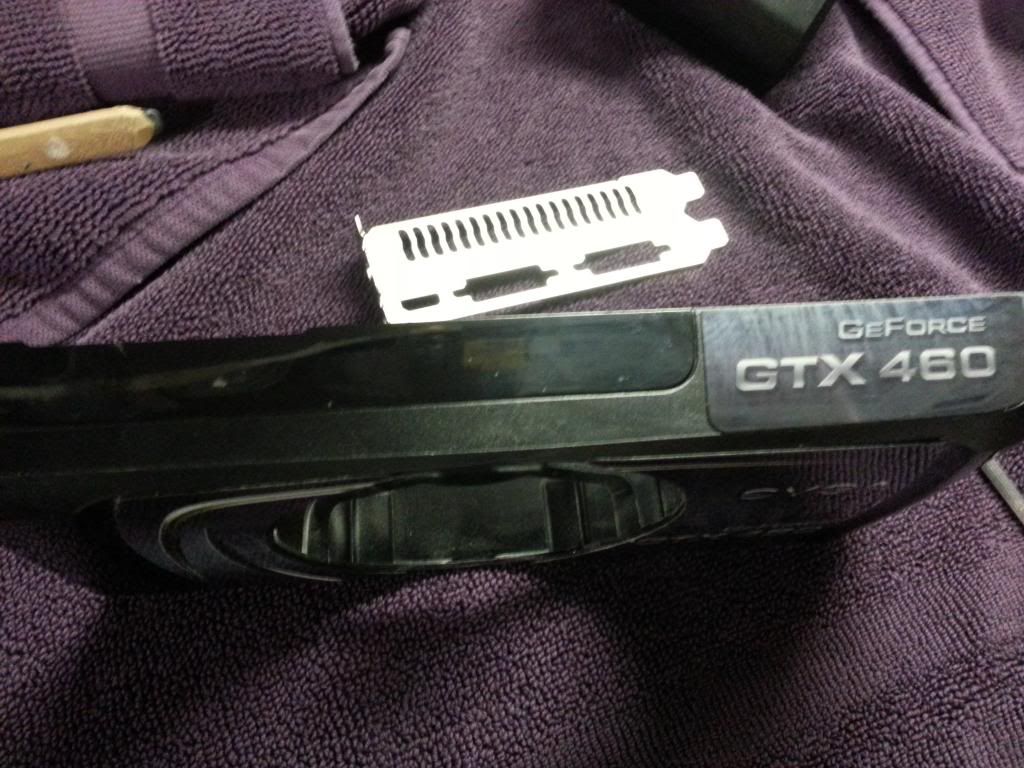 And the card is apart. I figured it would be a lot easier to work on the vinyl if I took off the shell of it too, and give it a nice cleaning and fresh paste!
Let me know what you think! Any detail ideas that you think would add to the look of the case?
Matt
Edited by waffles3680 - 4/4/14 at 7:08am