I'll start off with a list of components first and dive into my question afterwards.
Case: Mountain mods ascension
Cpu: i5 3570k OC to 4.5ghz at 1.28vcore
Mobo: ASUS P8Z77-V PRO LGA 1155
Gpus: 2 x EVGA gtx 680 SC both OC one at 1228mhz other at 1215mhz
Psu: Antec High Current Pro HCP-850 Watt
HDD: Samsung MZ-7TD250BW 840 Series Solid State Drive
Ram: Samsung Electronics Extreme Low Voltage 30nm UDIMM 8 Dual Channel DDR3 1600
Pump/cpu block: Swiftech Apogee Drive II
Gpu blocks: Razor GTX680 (New Style)
Radiator: Phobya Xtreme NOVA 1080 Radiator
Fans push: SilverStone Air Penetrators
Fans pull: Cooler Master Sleeve Bearing 120mm Silent
First off, I had the pump/cpu combo from another case build and wanted to use it instead of getting a whole other cpu block and pump. Also, I have read that the phobya 1080 is extremely restrictive. So I was looking into getting the XSPC Dual 5.25" Bay Black Reservoir with a Swiftech MCP655 with variable speed control. Would adding a second pump help with my temperatures and restrictions in my loop? Also, I know that I probably spent way too much on my system but I really enjoy my computer and its one of the only hobbies I have.
I apologize as these are some what older photos and not everything is in its current state, i.e. pull fans.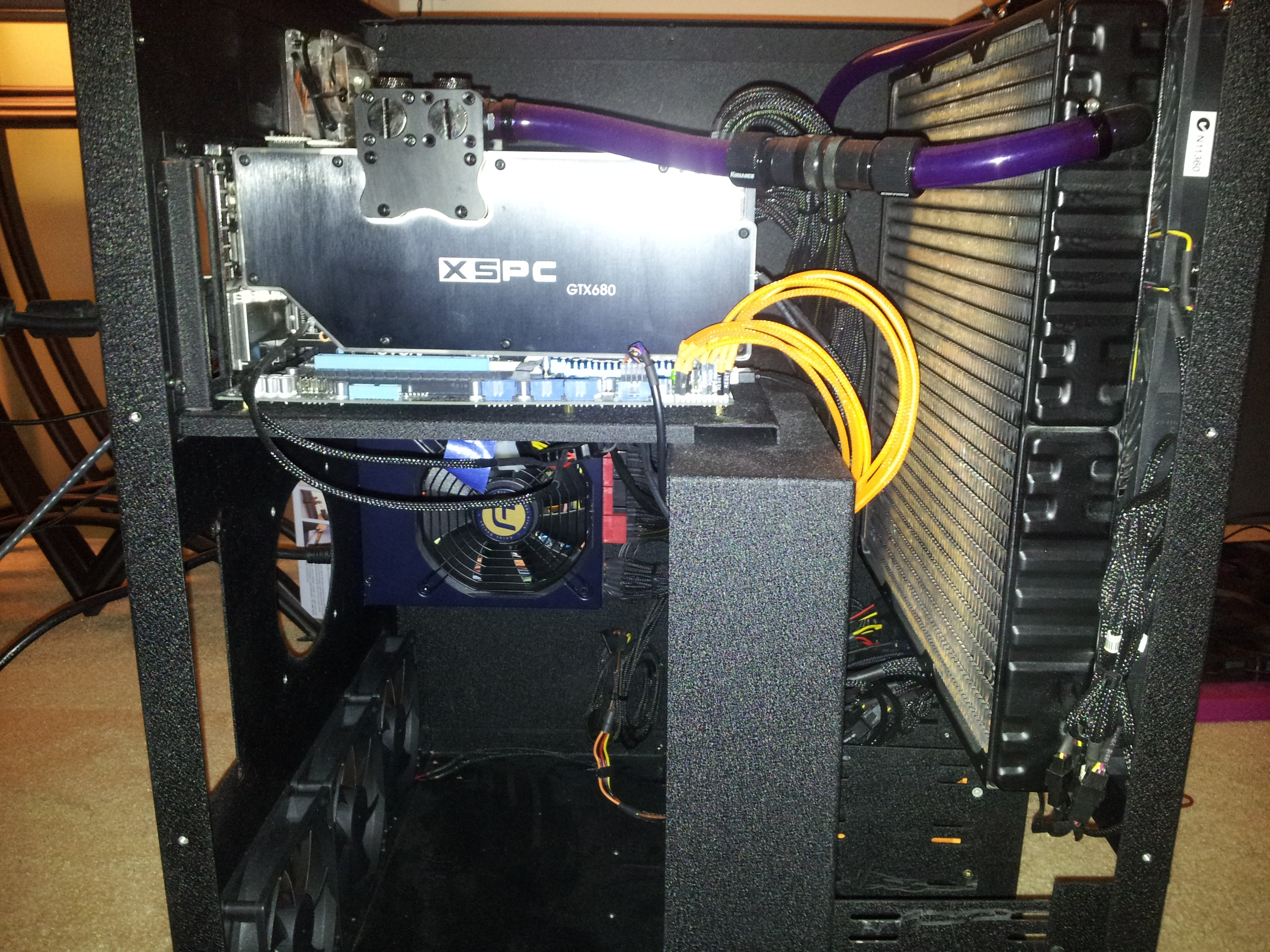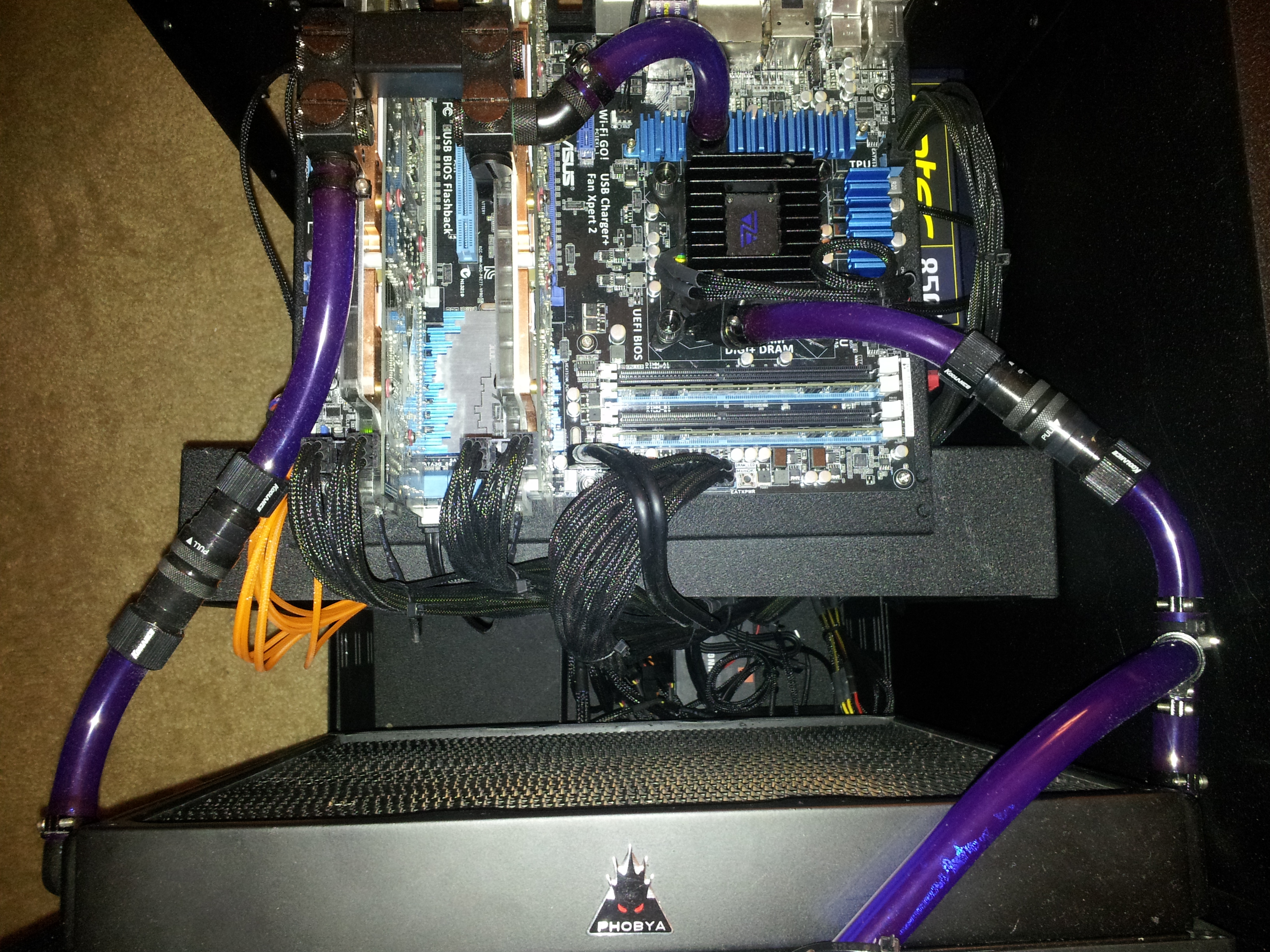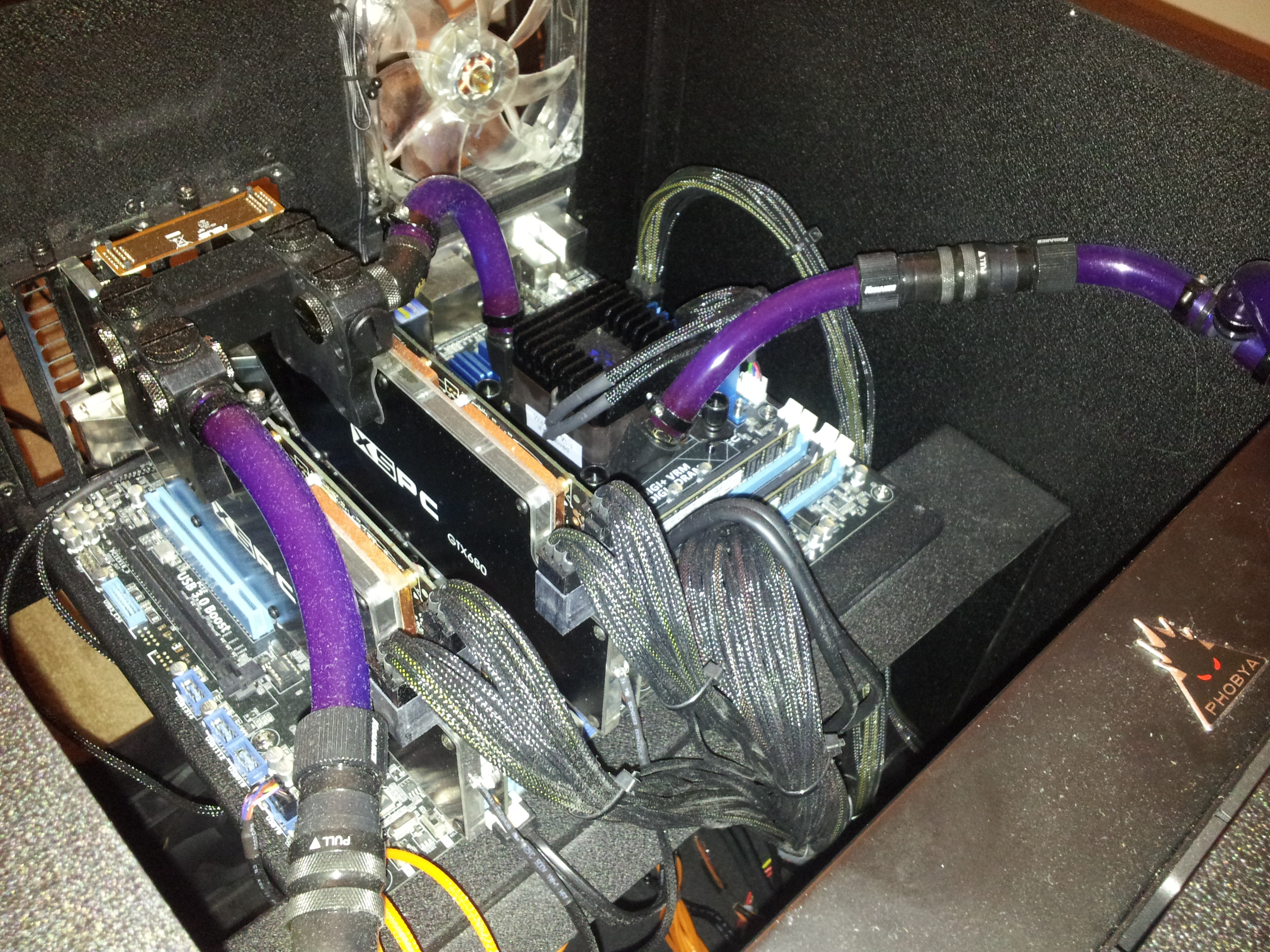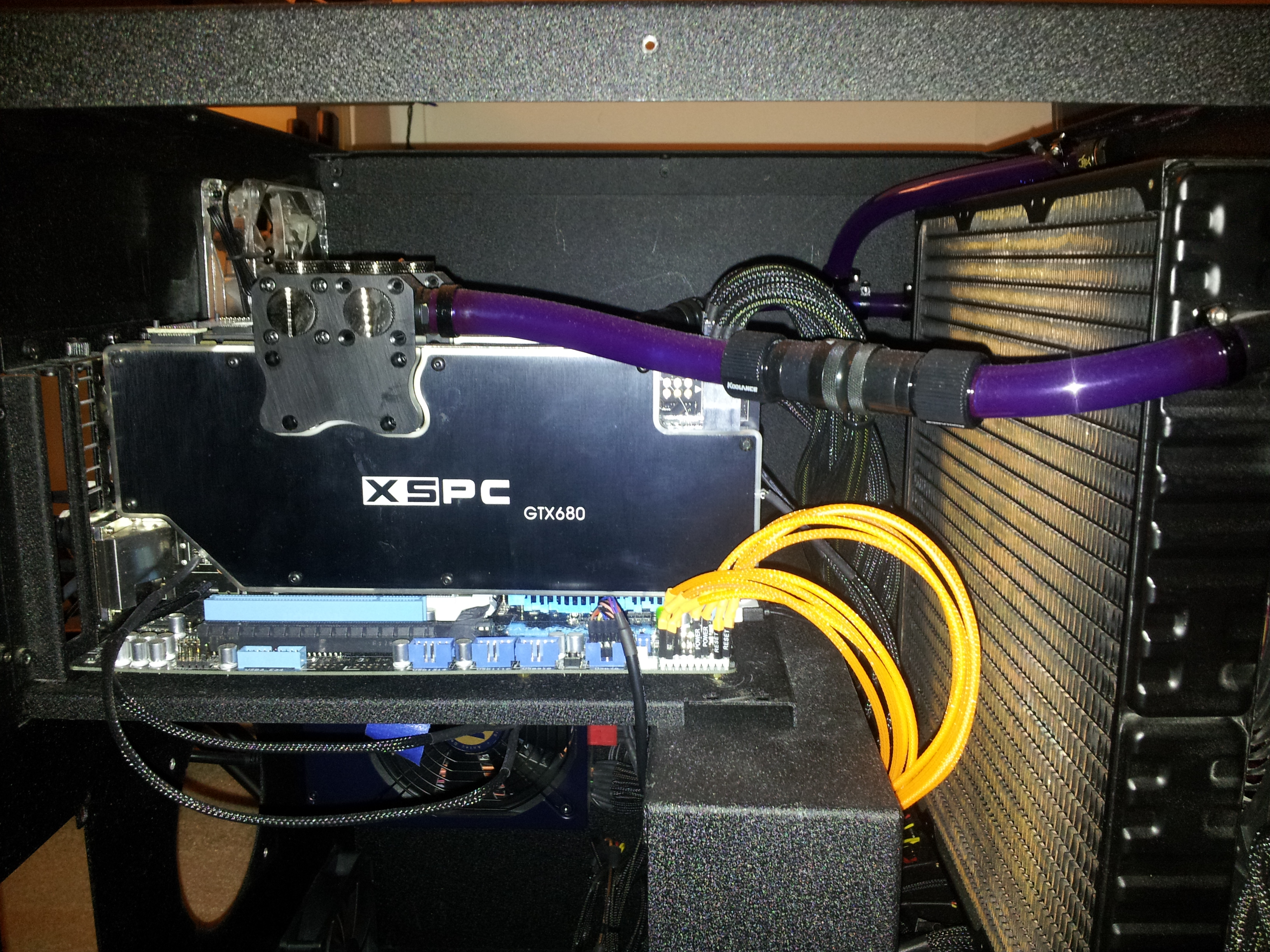 I am going to install the res/pump on the left side bay having the tubing run down from the right bottom fitting on the gpu and not the one its currently running from. I will then run the tubing to a lower port on the rad that on this pic is on the other side.