Ok guys well my superPI times were high for my setup so i was told to change my ram from 2T to 1T and it should fix it but the thing is, when i change it to 1T it wont post...
When i press the button heres what happends:
all the lights and the fans come on at full speed the keyboard flashes on (I have a Eclipse II so i mean the entire keyboard flashes haha) then the fans die down and then it repeats. The only beep is the standard one beep when it boots up.
My ram not CPU is overclocked.
Suggests on why its doing this and how to fix?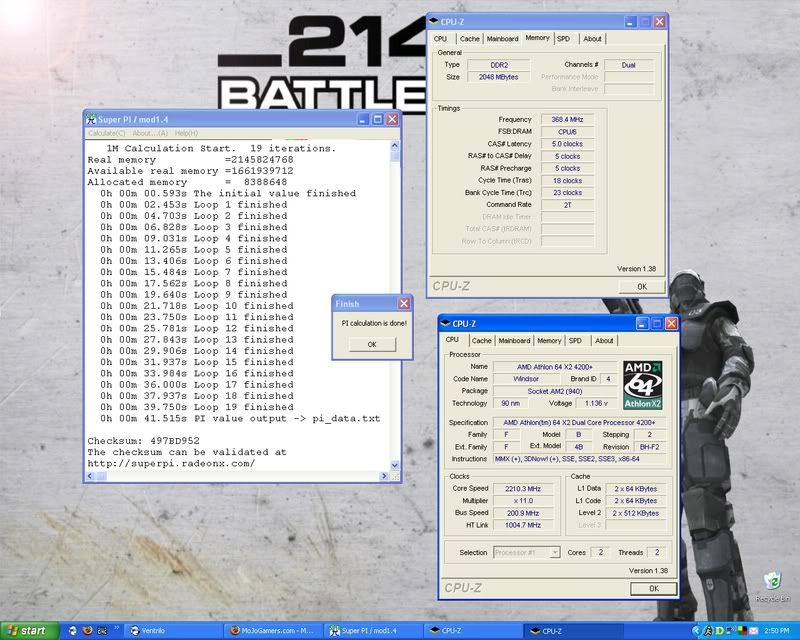 theres my SuperPI score and CPU-Z info