Three Stage Cascade Build Log
Compressors arrived...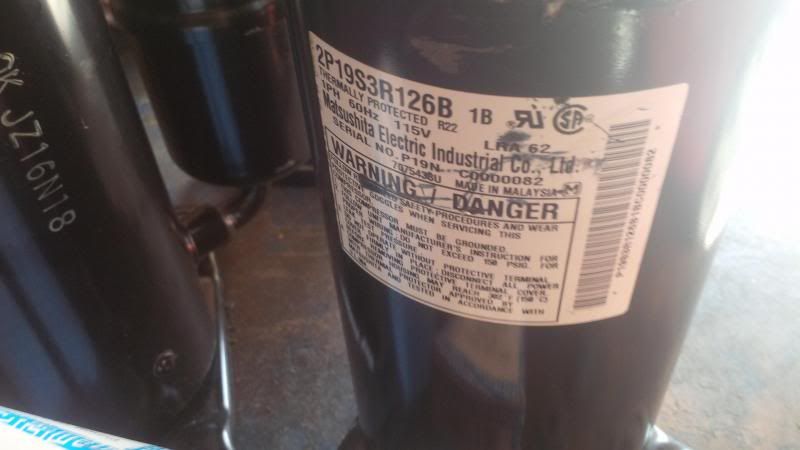 Base ready with Condenser and wheel mounted.
I also plumbed the Heat Exchanger for the first stage next up is to prep the Condenser (the smaller one on top) for the second and third stages.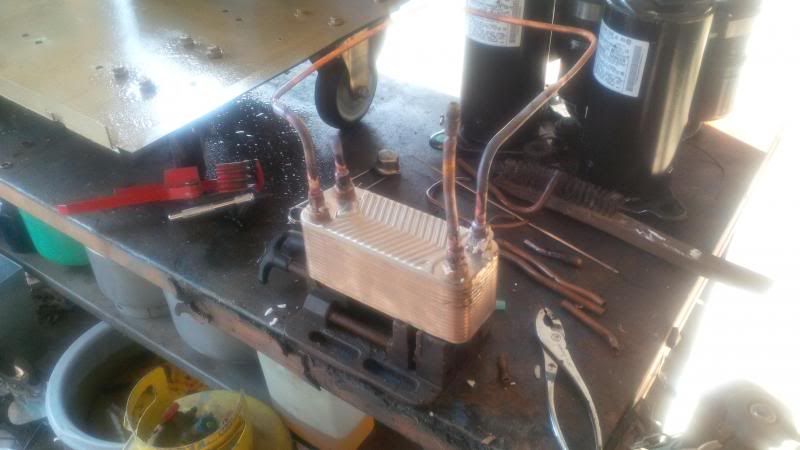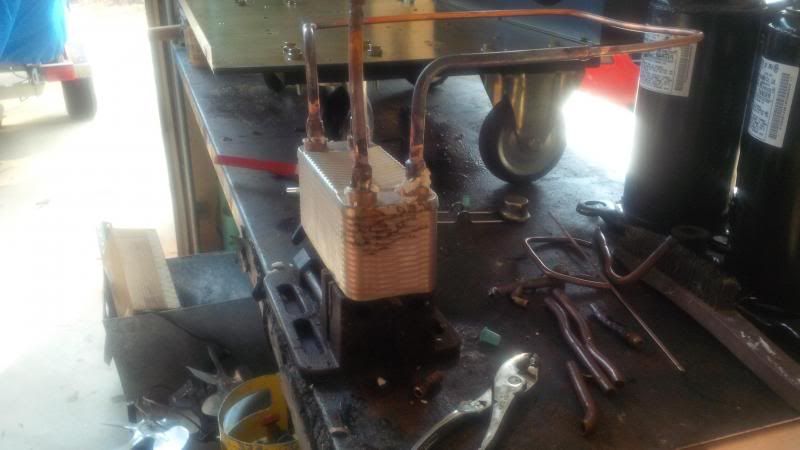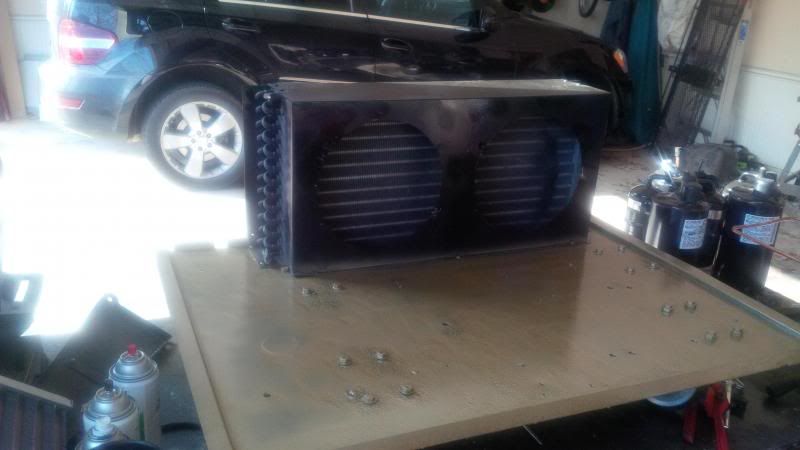 I like to verify that the compressor is in working order as soon as possible so that I can send it off for a replacement if it was damaged...anyway compressor 1 is working fine.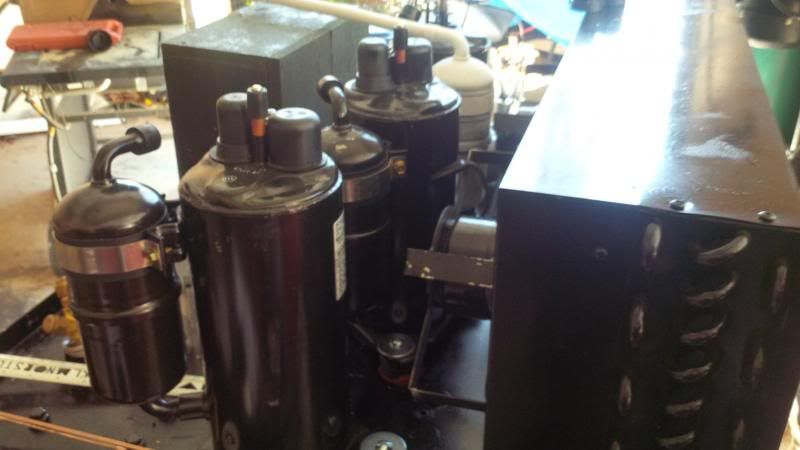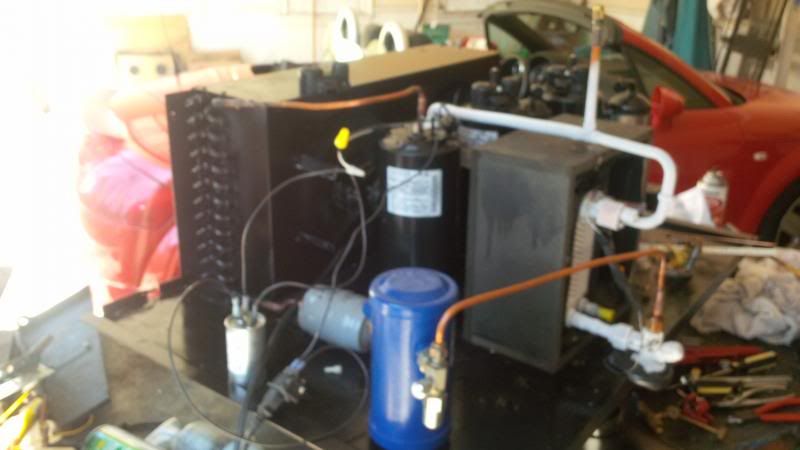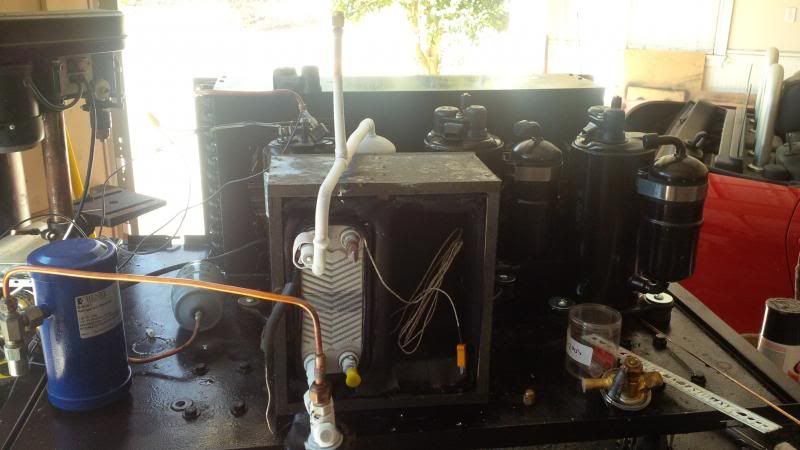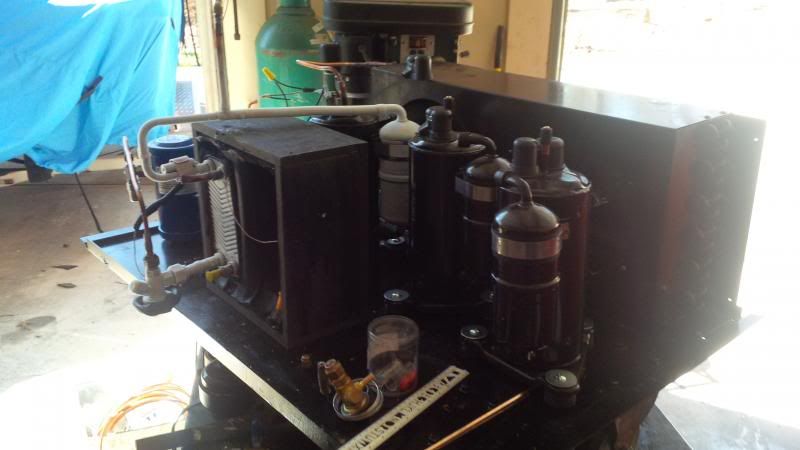 Little more work on the cascade...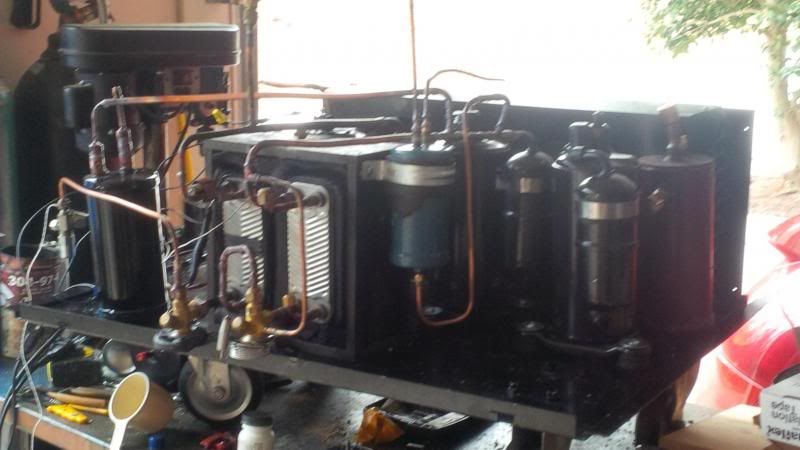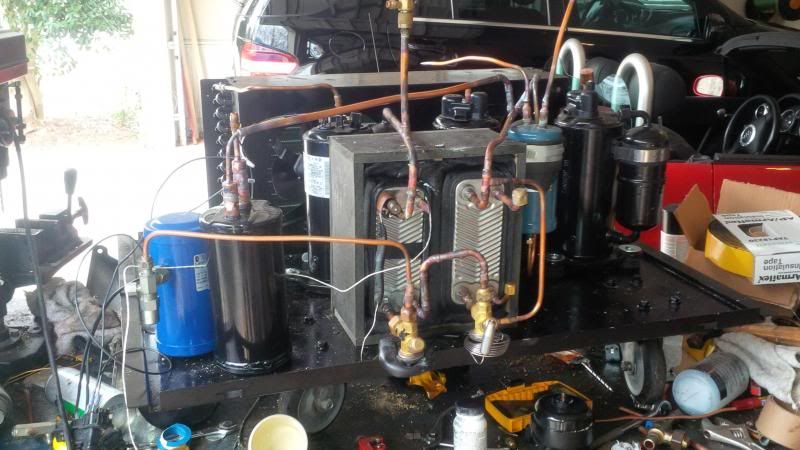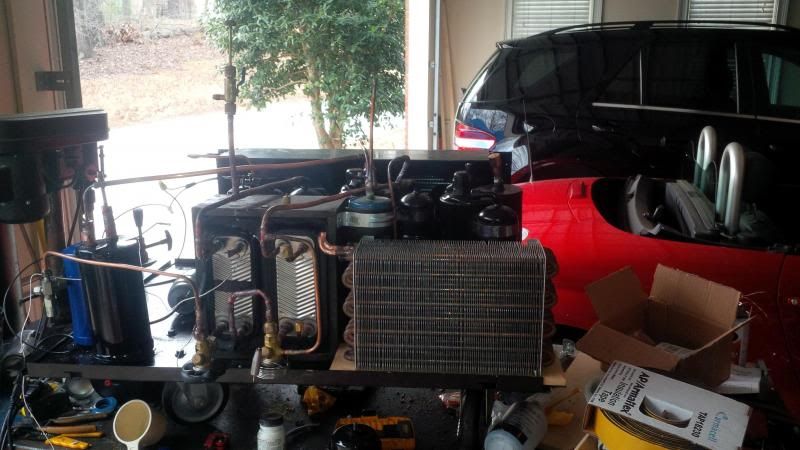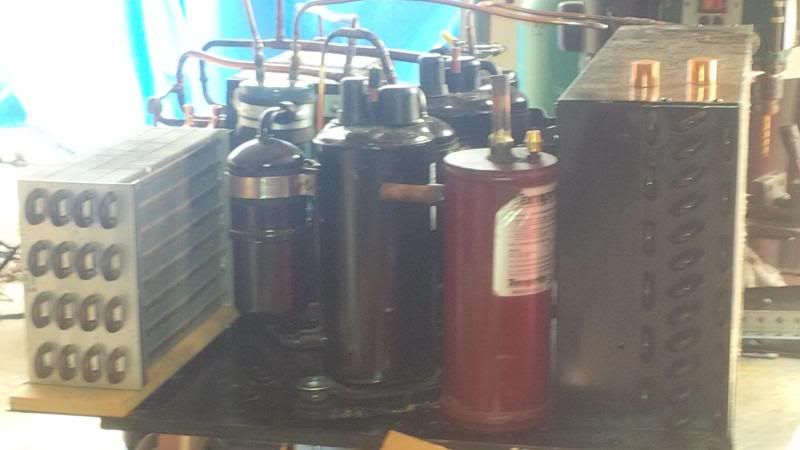 All that empty space is where my electrical work will go...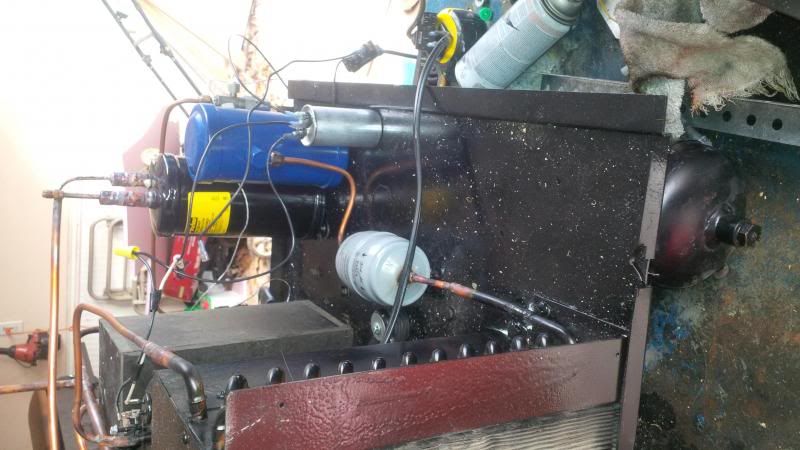 Did some temp wiring to verify second stage plumbing...
Verified: First and Second stage cooling...now on to the third stage.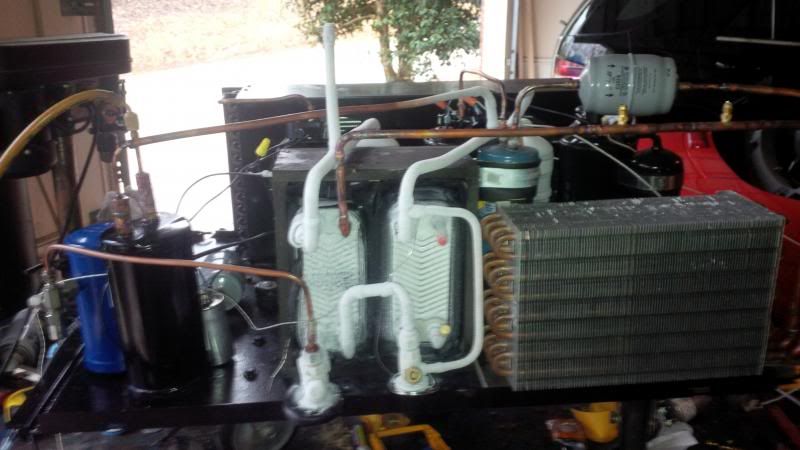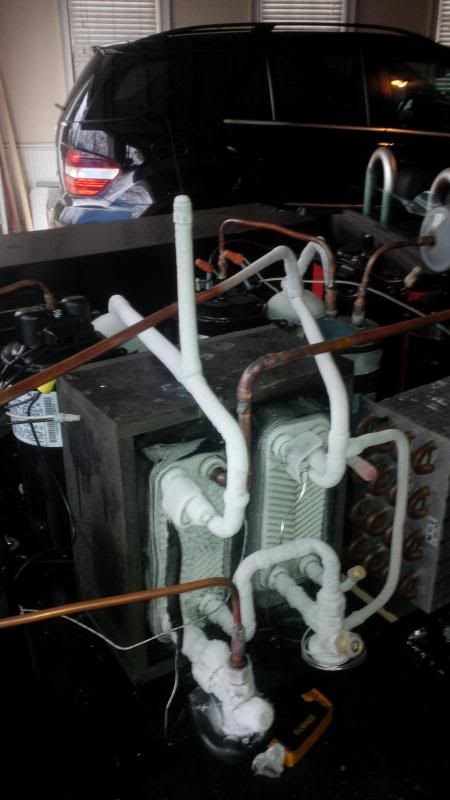 Here's some very messy progress photos (with the testing suction and evap)...no clean up at all has been done so it looks sort of ugly but that will change...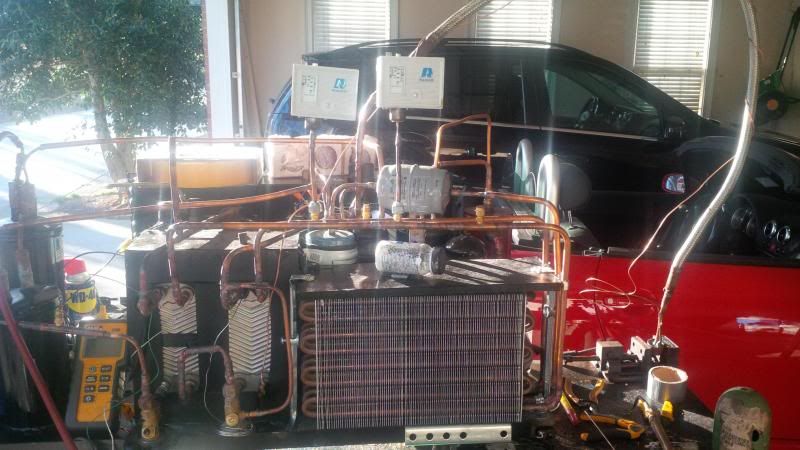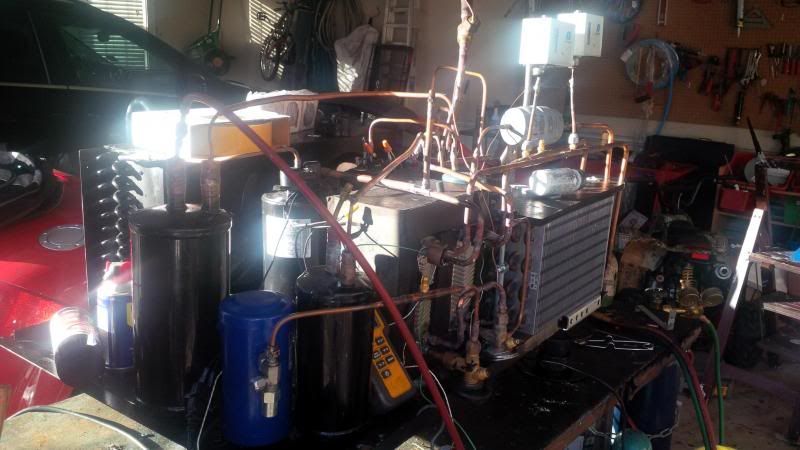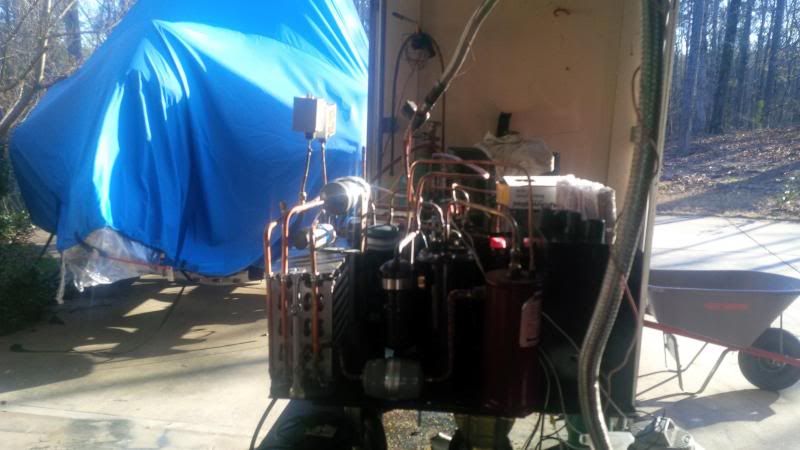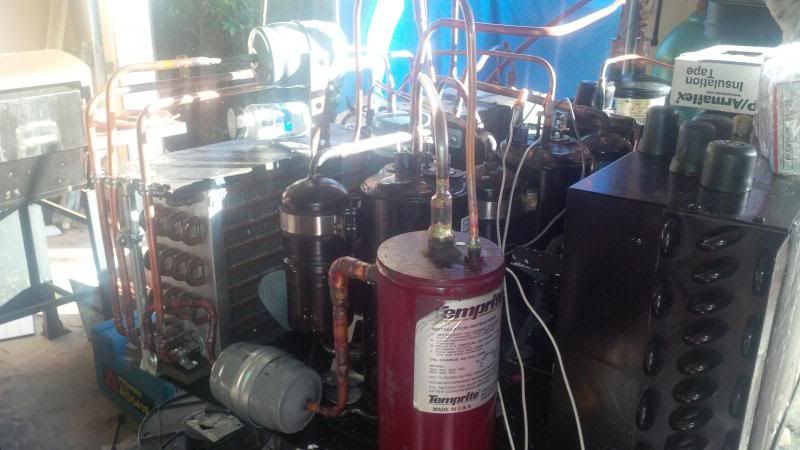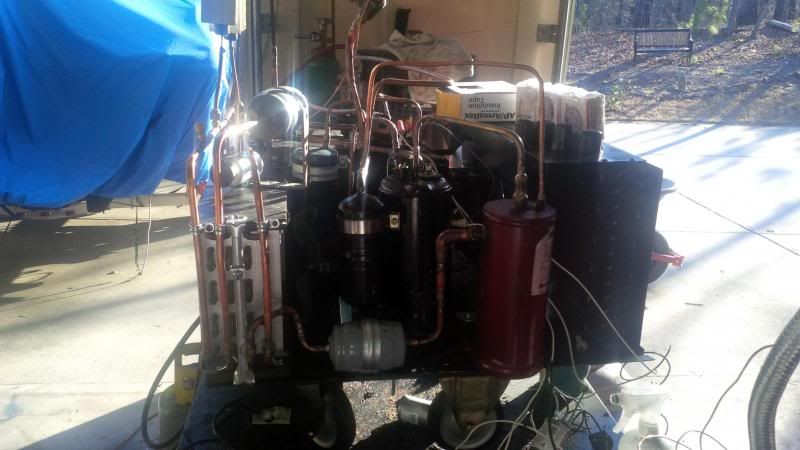 Edited by Sdumper - 3/30/14 at 3:58pm