Been wanting one of these since they came out. A Sony a77 + grip. :eek3: Got a crazy discount from a friend that works at Sony.
The "kit" Lens is a 16-50 F2.8.
Dwarfs my original a33.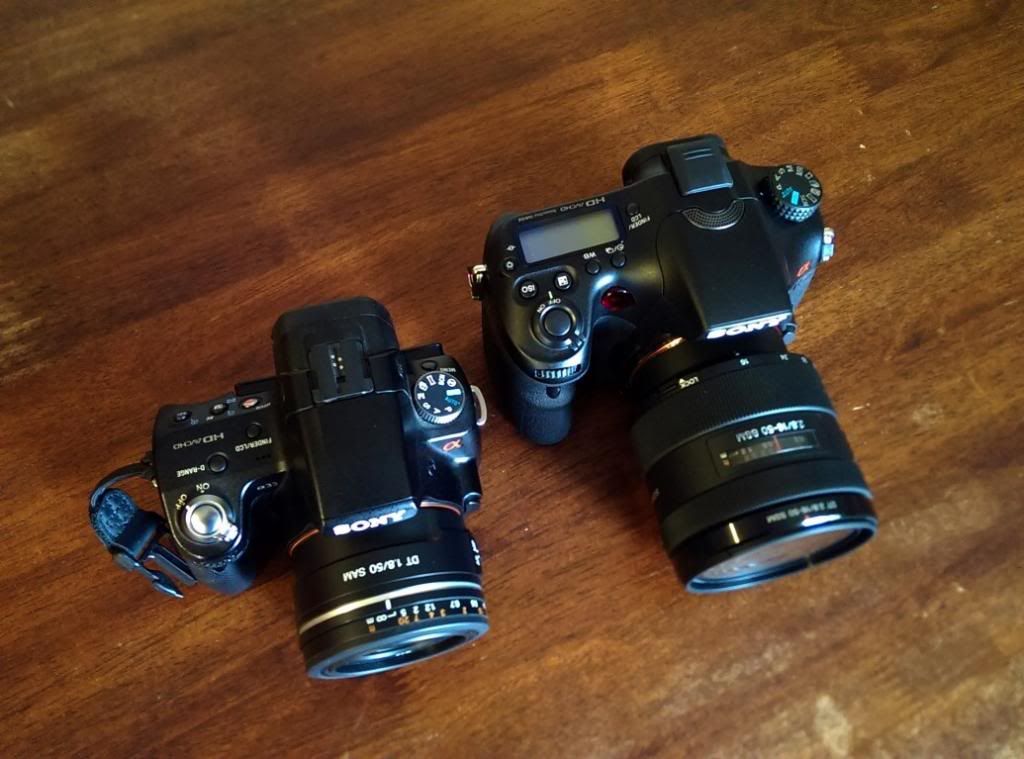 Since the battery is charging I threw the 1650 on my a33. Wide open on auto focus this thing is already leaps and bounds better than my 50. The AF is almost completely silent and even on my a33 it's crazy fast.
I know I know, LOL SONY. But, oled EVF, 12 FPS, AF tracking, weather sealed, 24mp... etc. This thing is a beast.