Update #3
Now that i know it works, its time to disassemble it once again and start modding
To continue with the Black Gold theme, i painted the Corsair SP120 Fan rings gold.
Sonic any one?
The look so sweet on the radiators
Also the sleeve arrived! i've been waiting to see this color in person, looks amazing
Let the sleeving commence!
For the cables to get the cleanest look, i had to make all new gpu cables. guess which ones are OEM hahah
6 fans in total to be sleeved
I chose to use black sleeve for the fans
Cant forget front panel cables
look at all the sleeve carcasses
Man that 24 pin is nice!
added a little more light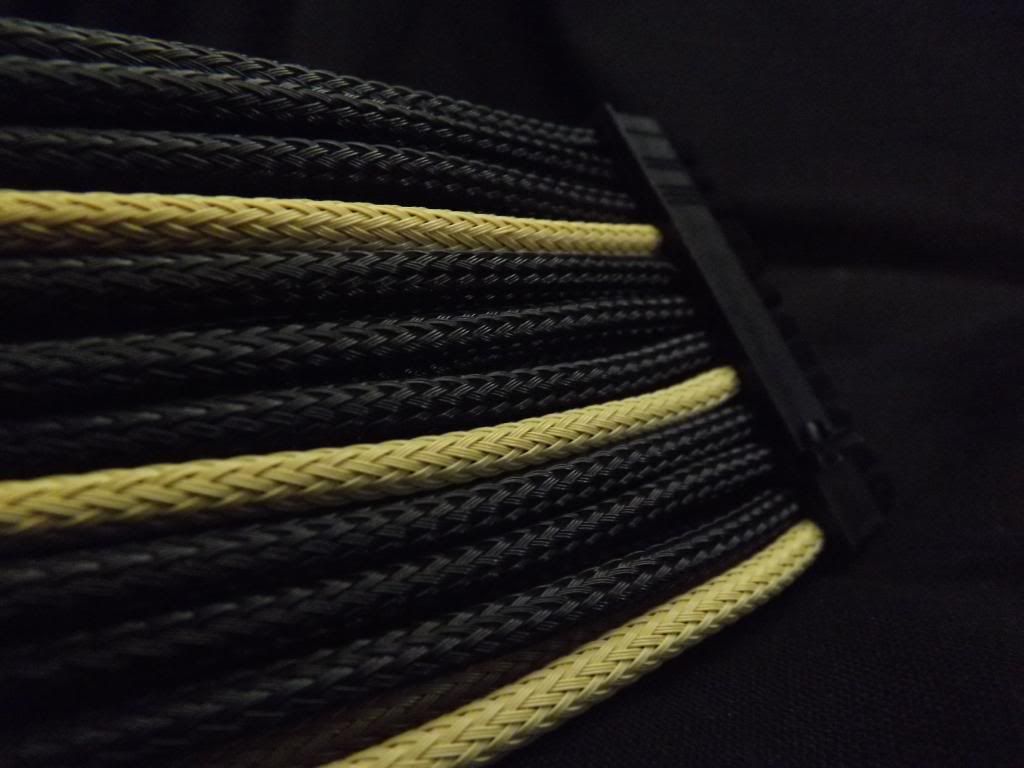 Edited by abirli - 3/27/14 at 6:29am