Hello everyone
This is my first post (and not the last!) and it's about this little big project I've in my hands.
Today, I'll do a quadruple since I've already done a lot of progress on this build [and a LOT of changes ahahah xD]
I'm not a pro or whatsoever. Not building nor taking picture so, sorry in advance. I'm doing my very best to become better everyday
First of all, this is the list of components that will integrate the build:
MB - Asus Sabertooth 990fx
CPU - AMD FX-8150 [with corsair h100i]
VGA - 2 x AMD Radeon HD 7870 2gb, connected to a BenQ GL2460 (1920x1080@60Hz)
RAM - 16,0GB Dual-Channel DDR3 [corsair]
HDD - SSD 60GB KINGSTON SV300
3 x 3.5 hdd
PSU - Corsair TX750
SLEEVING - Green Commando And Shade 19 from nils @ mdpc-x
COOLING - Air Cooling (there are no waterblocks for my GPUs
) - Corsair AF120 (multiple)
My Zalman Z11 plus gave is "life" so I could use a little bit of her on this build.
And this is what I'm trying to accomplish (made with Sketchup and some components that are avaiable on the library):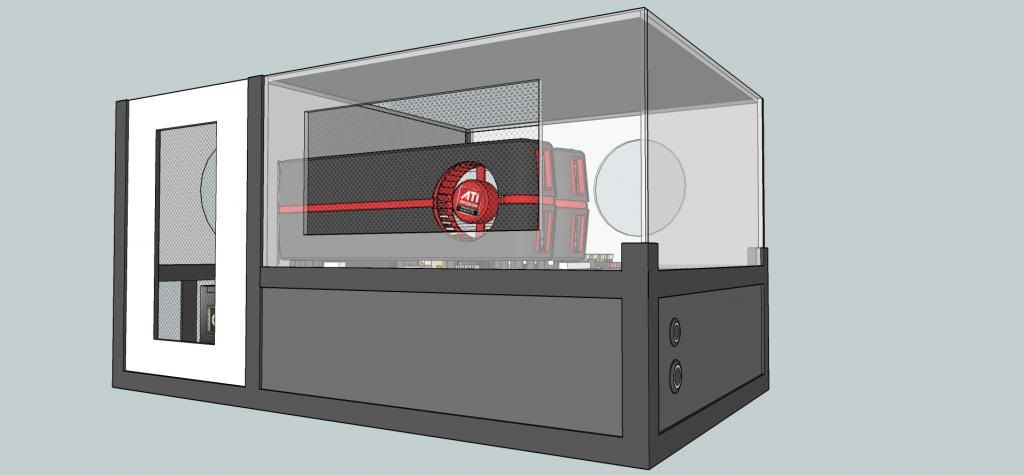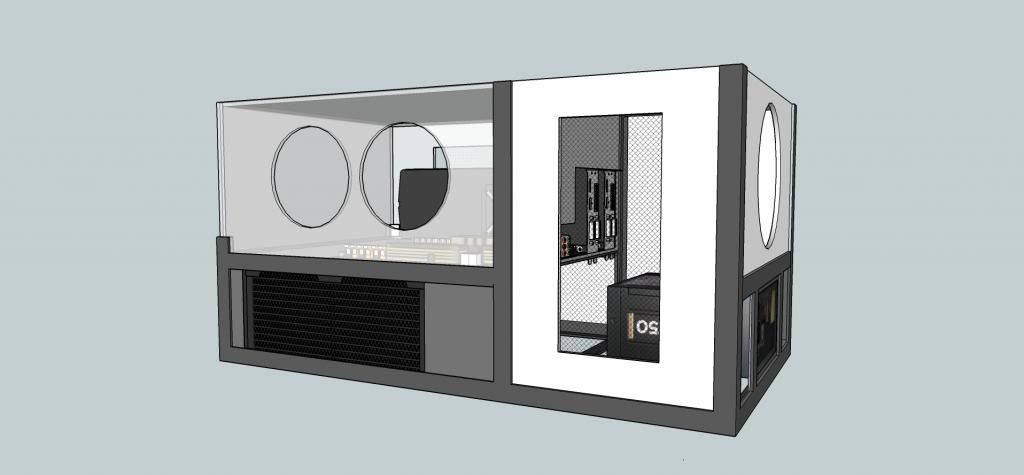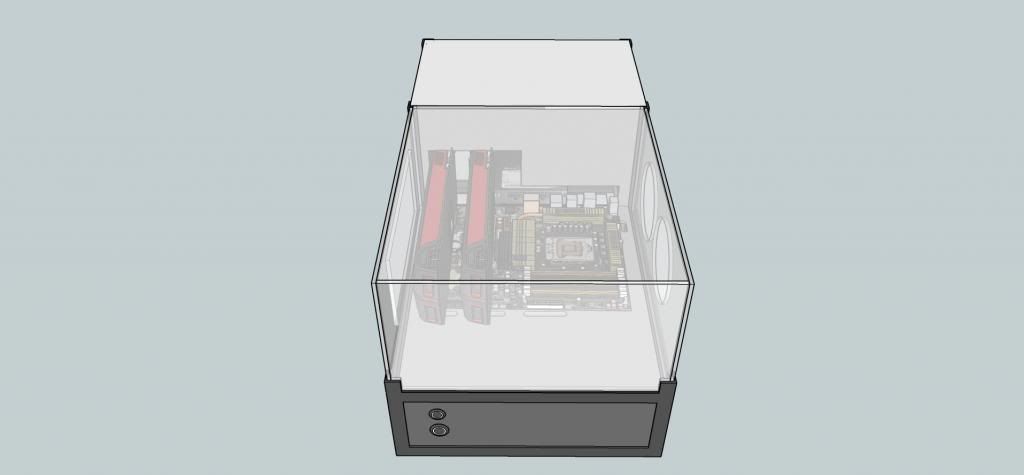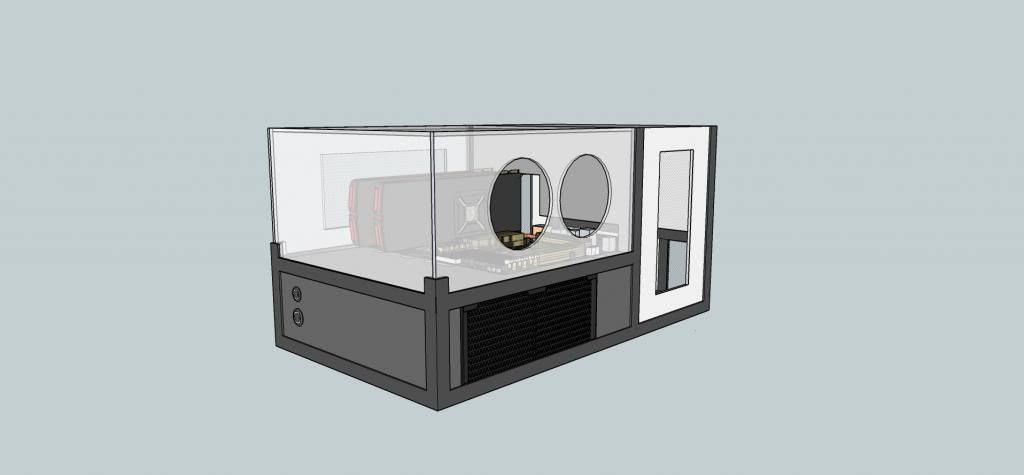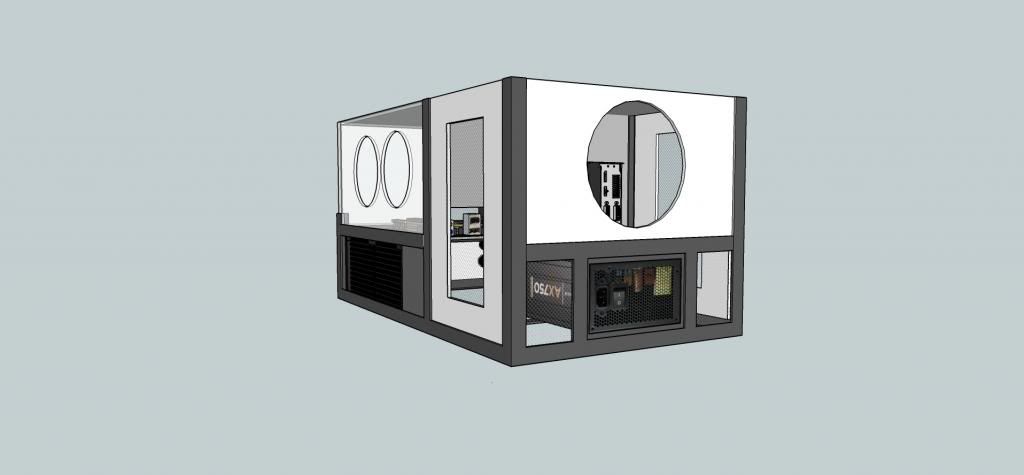 Some changes may occur, since even tough I'm trying to follow that drawing, I'm always thinking on best ways to fit everything.
And now, this is what i got so far:
First, the
Sleeving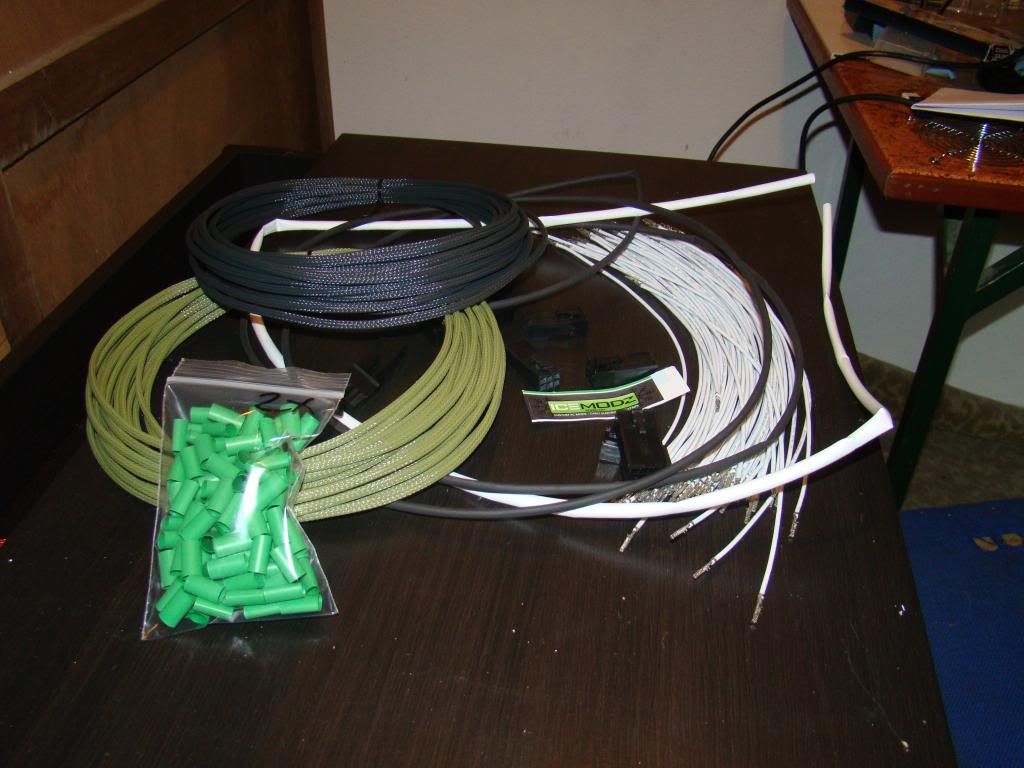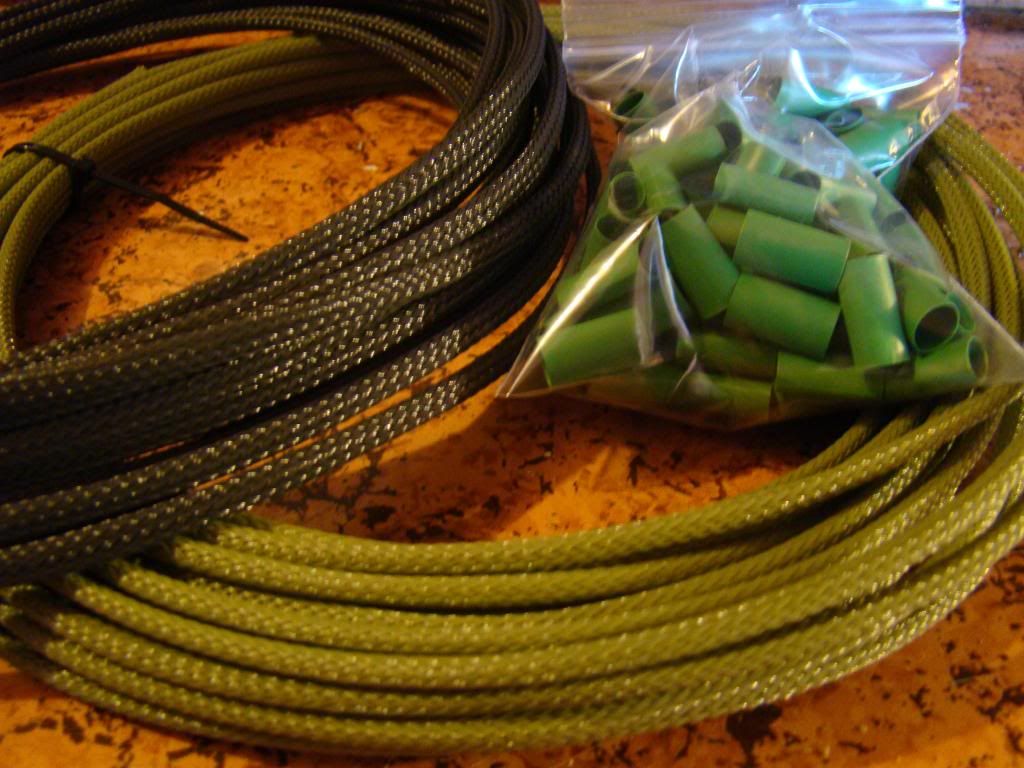 (I love this colors
)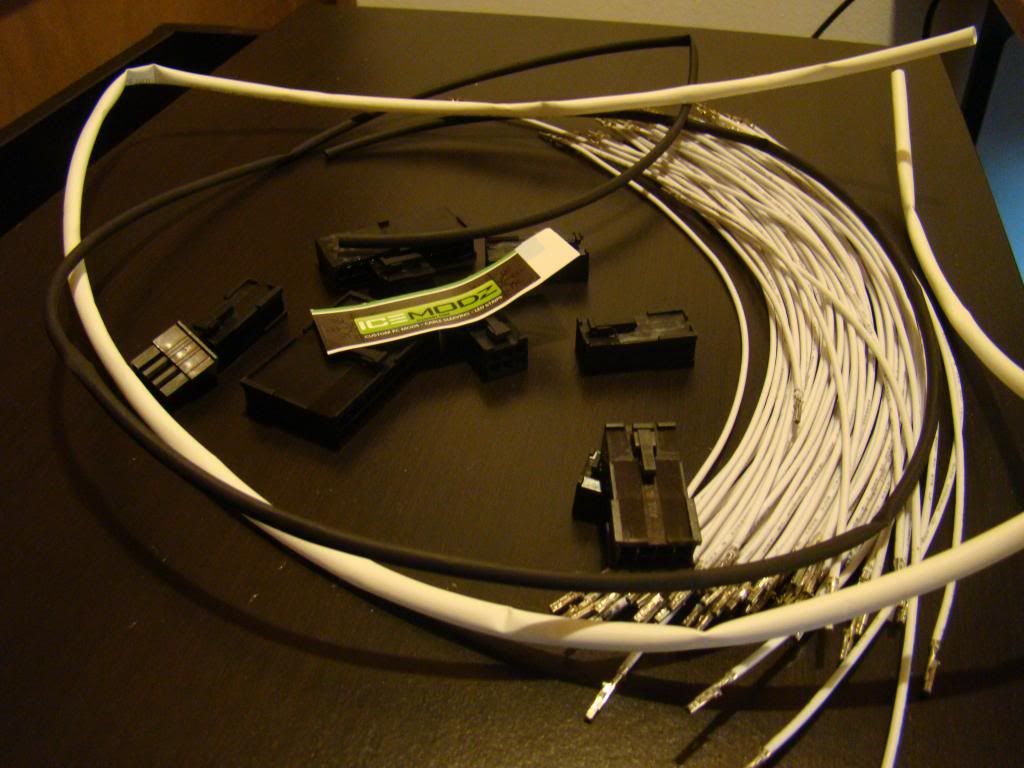 Some wires I've order to make the extensions
And the extensions all done
(I've used the heatshrinkless way, that my friend
Kasper Kragh
advice me to try and I've to say, what a clean look it gives)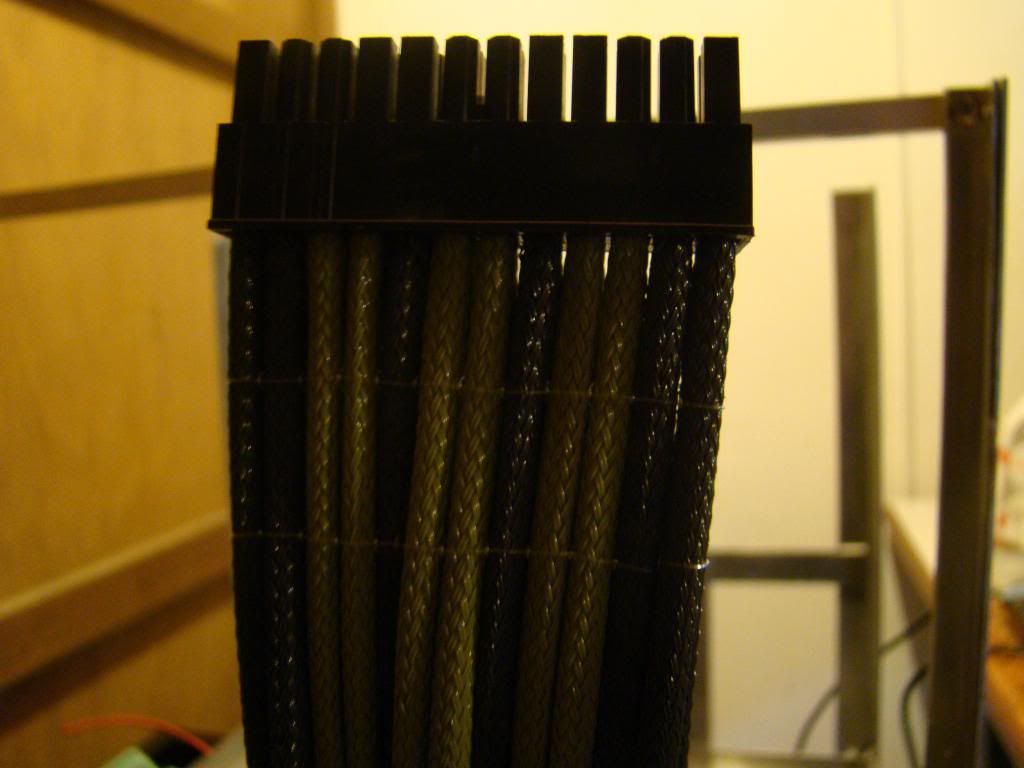 Even tough it's hard to see, here I've used fishing line (0.25mm) to keep the wires on the right place
And now, the
STRUCTURE
:
All made with Aluminium. When I got it (ordered on a local business), it came with some things that I've asked them to put, but at the end it was pratical and I removed them.
This is the struture when i've received it: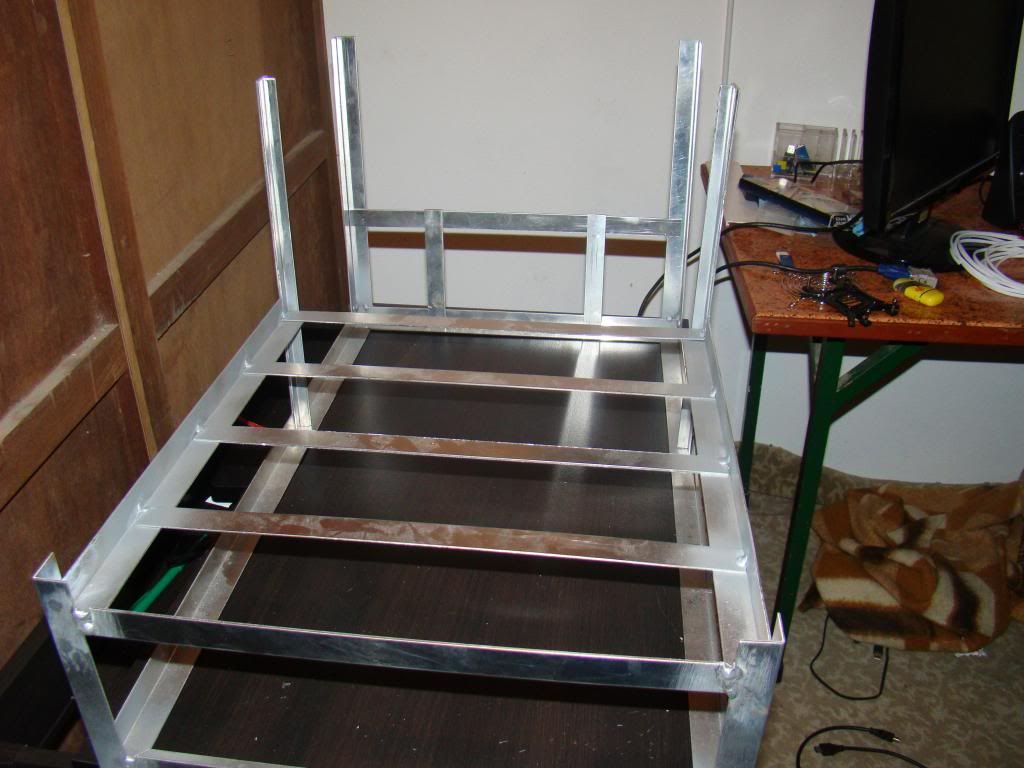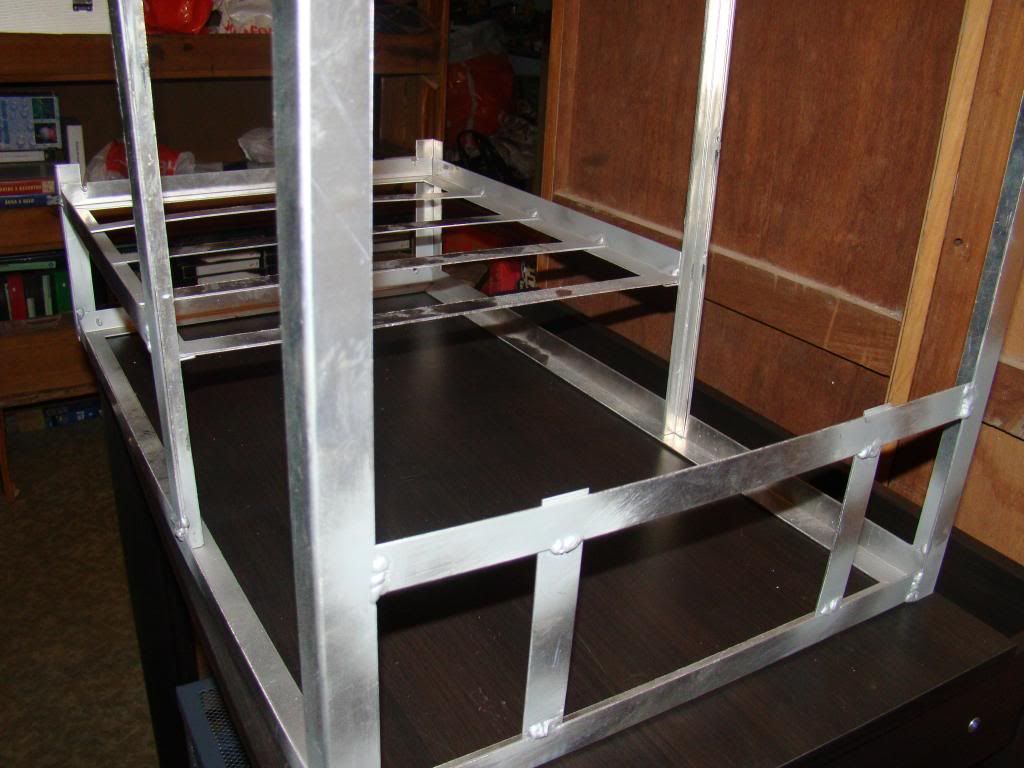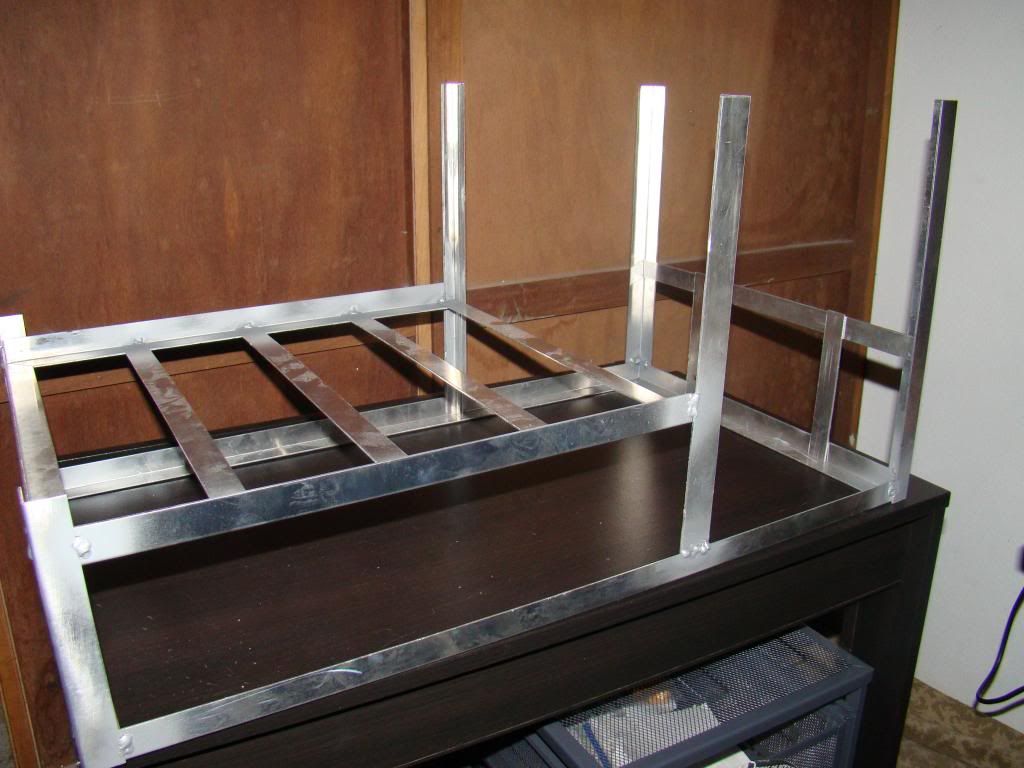 And this is the struture after i made some of the changes: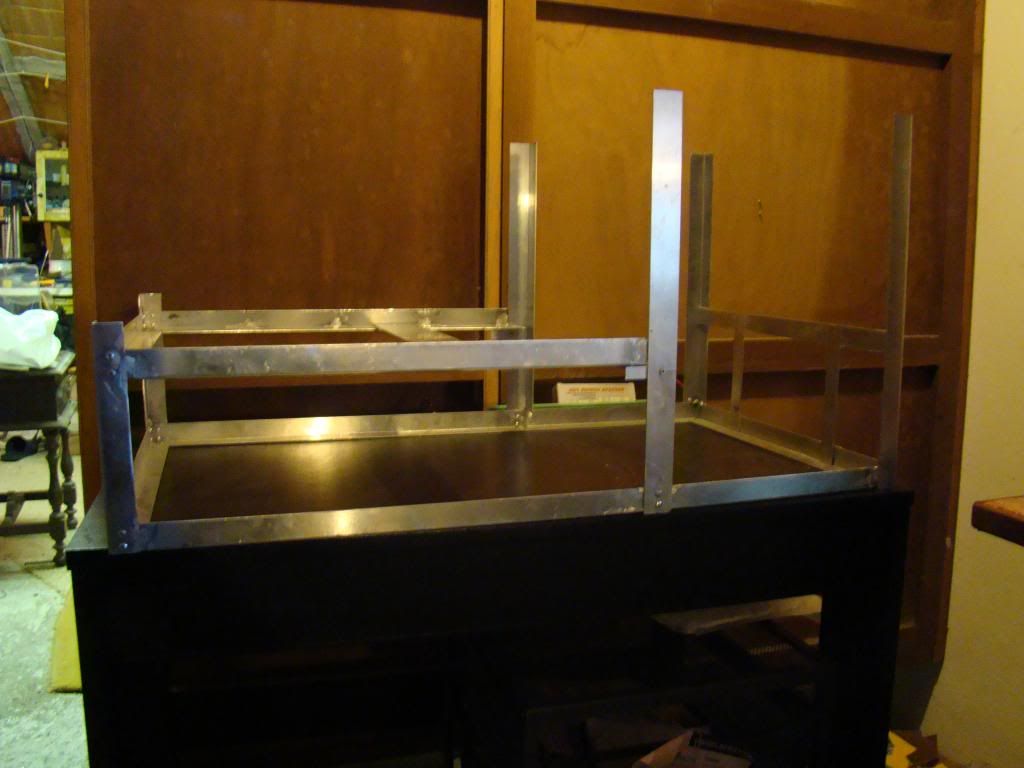 The diference?
Instead of the welding points, I replaced it with Rivets for a more strong structure and that way i was abble to place this panel of alluminium (that will be the same thing on the other side and infront):
Here you can already see the MB tray and here are some more shots before cutting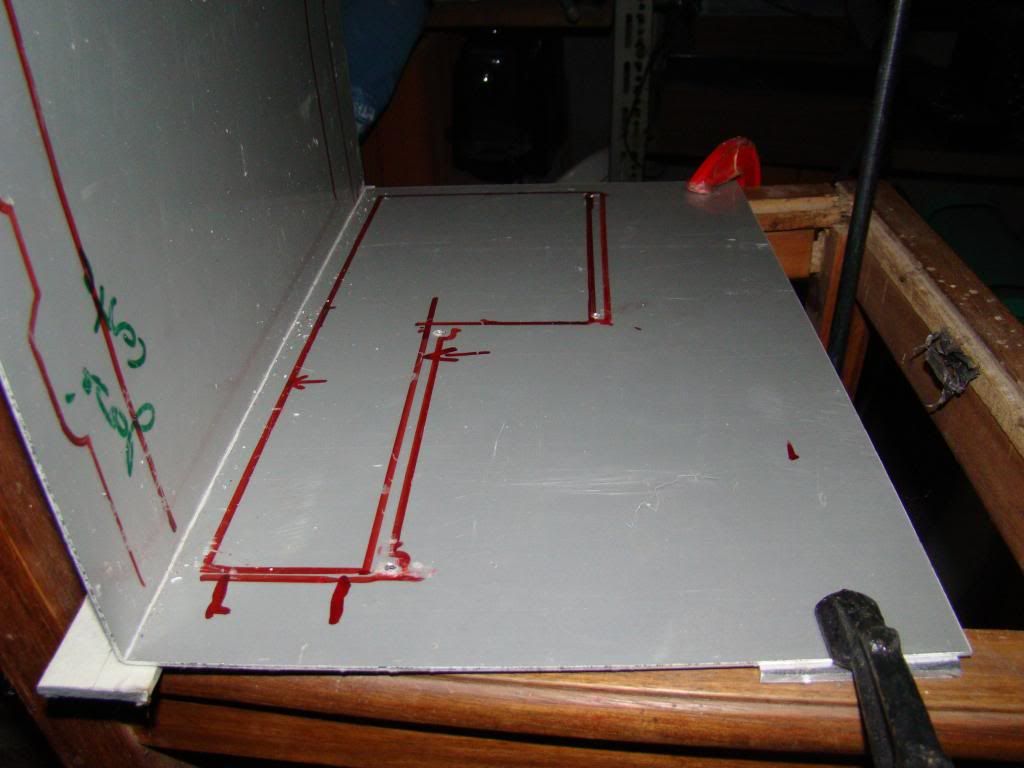 and the aftermath
BTW, rest in Pieces my dear Zalman Z11, who died to give a part of itself to this project :wave:
And here it is, already mounted on the main struture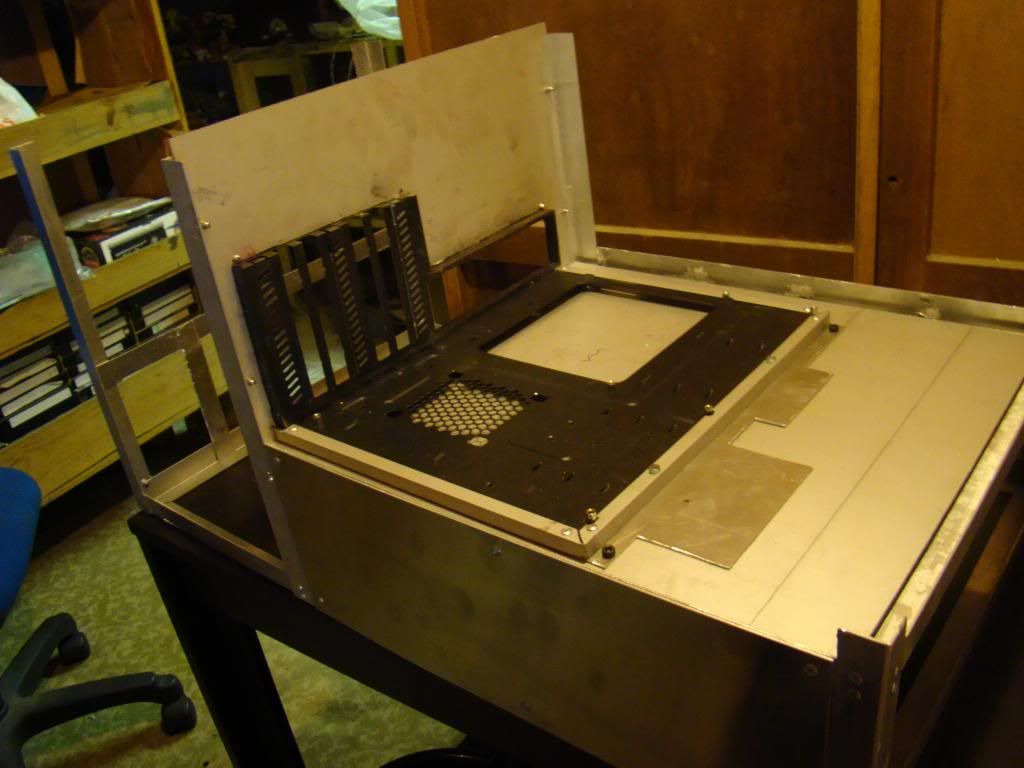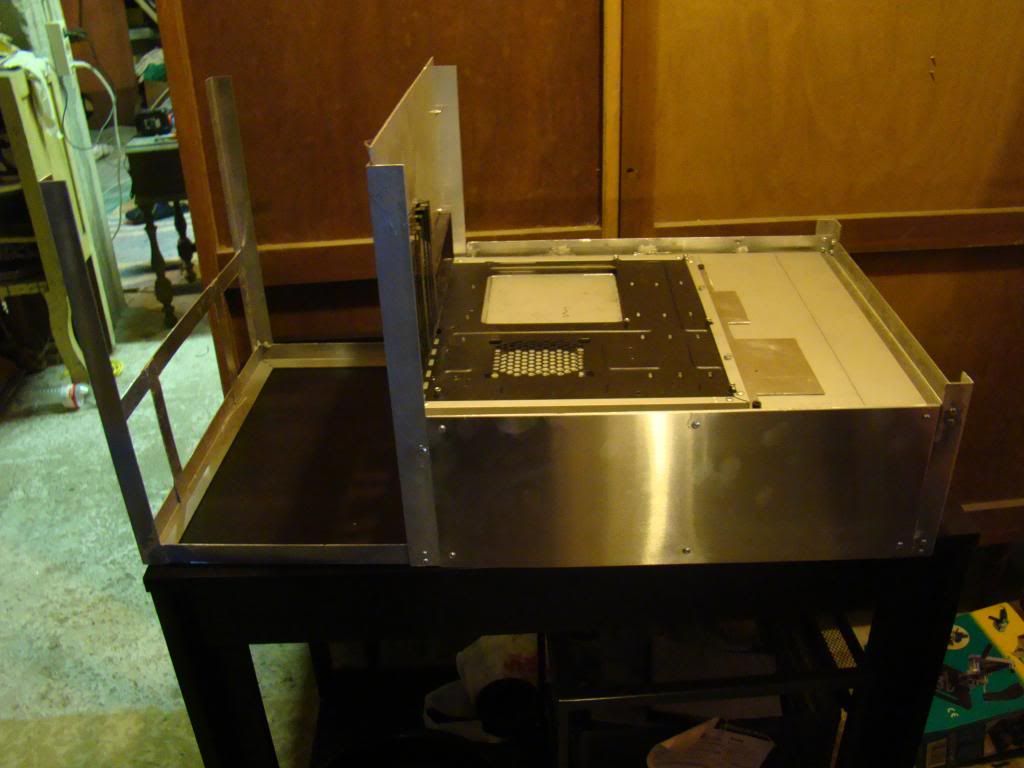 You might now be asking "*** is that thing infront of the MB Tray?!"
But, even if you arent, I'll answer:
There, will be this little pieces: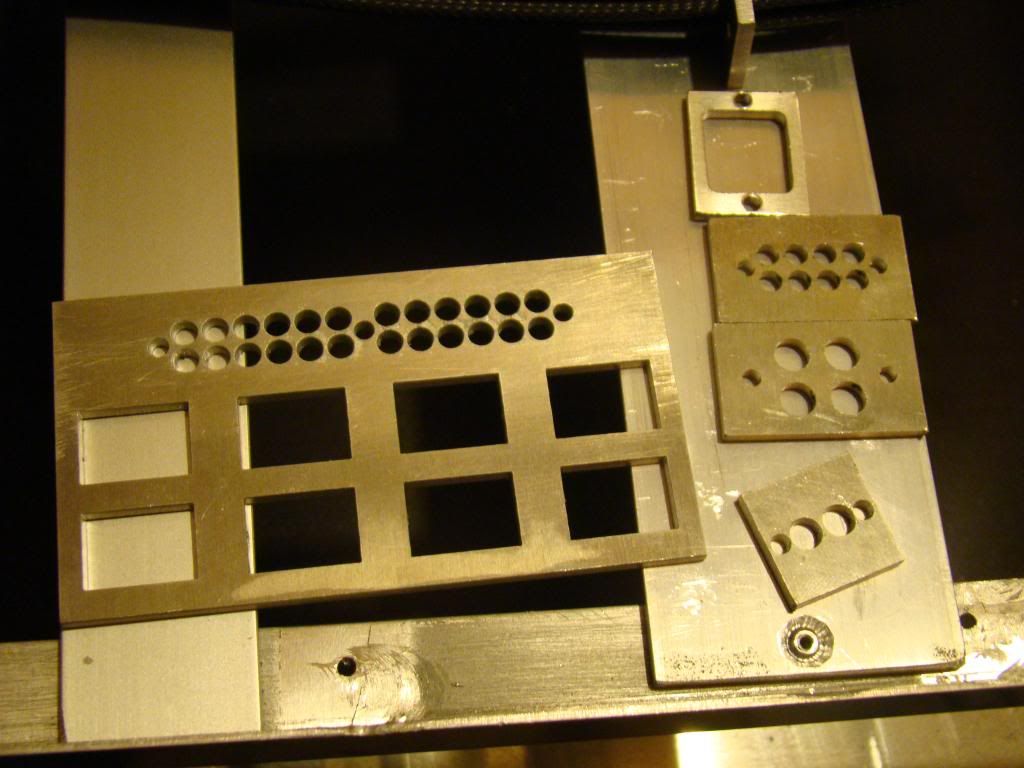 They will be making sure that the cables stay on their place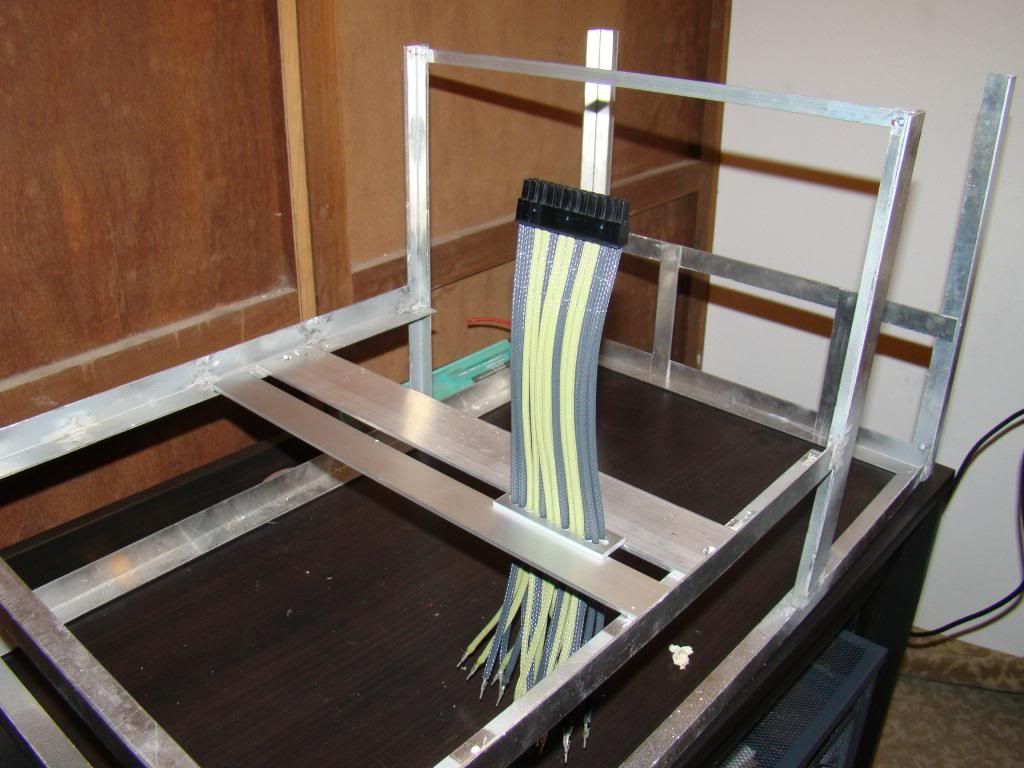 Something like this (just took the pic to try them out)
Btw, for power and reset, this two want to make presence: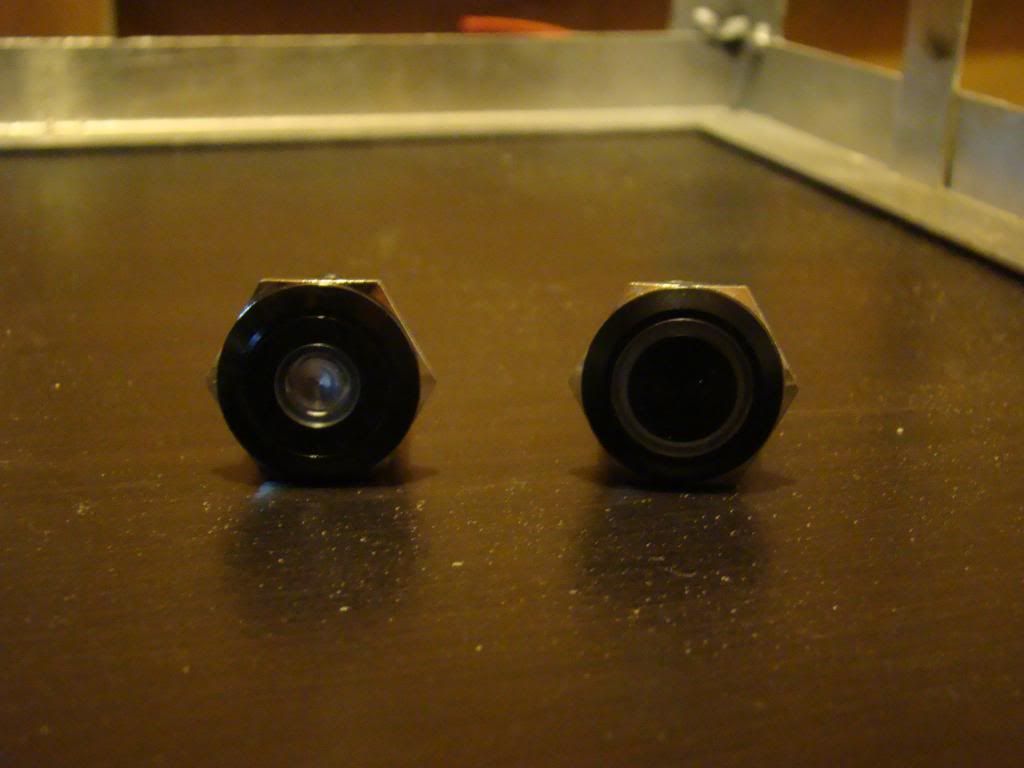 White led
And, for now, it's all that I have. I will keep this up-to-date but I'm warning now that I will not have A LOT of updates since this is under a very very low budget (and for now i cant buy anymore material A.K.A. Alluminium xD)
I'll do my best to take this to an end and hopefuly with a good building quality.
So, all the best for all of you and till the next update