Quote:
Originally Posted by
slekkas
Spoiler
(Click to show)
I am already using HWmonitor pro. I post a screenshot. At the moment of these readings the case is completely open so it's got nothing to do with the case. The A10-7850K has integrated CPU+GPU so the correct reading is Under AMD A10-7850K where is says "temperatures". In "CPUTIN" it only displays the CPU temp alone but we need the readings for both since we use them both. So the Bios readings are actually correct. I've read that in bios if you but a USB stick and press F12 you can take a screenshot. I will do this and post back to you.
Thanks for trying to help.
Edit: Here are the bios settings screenshots: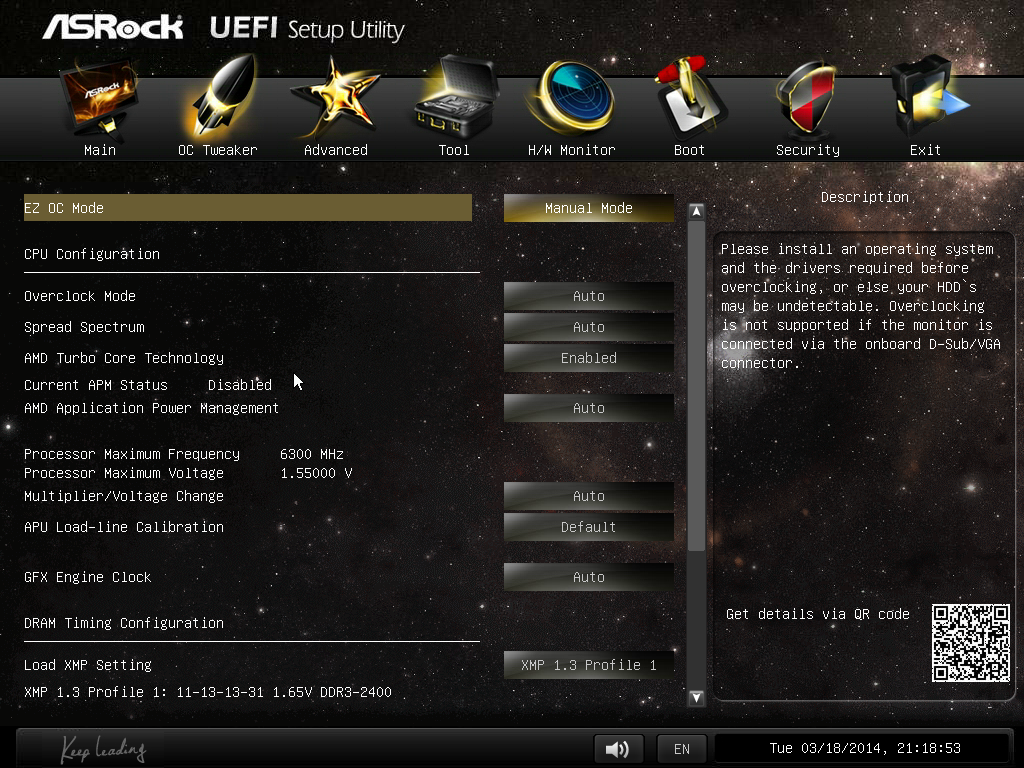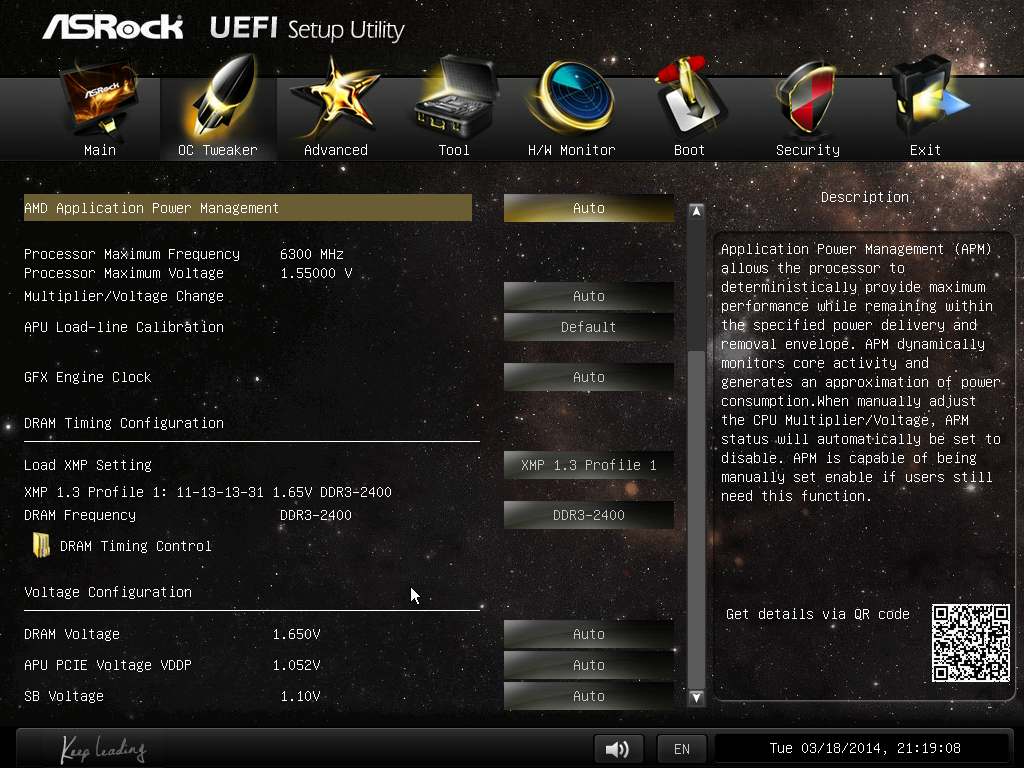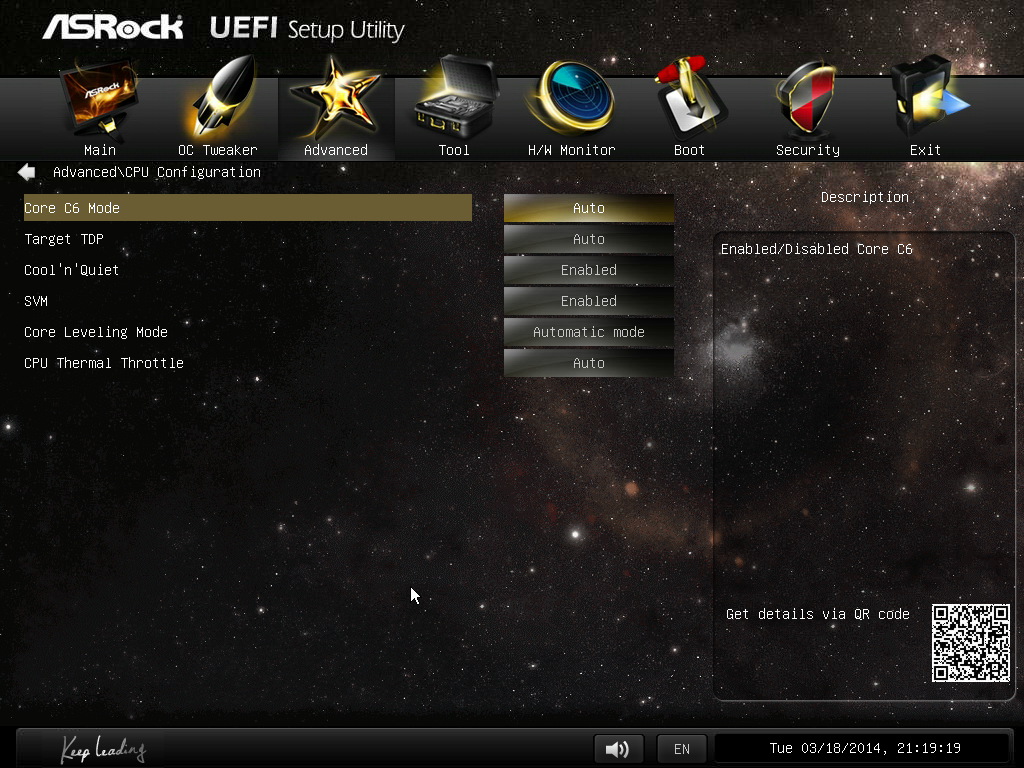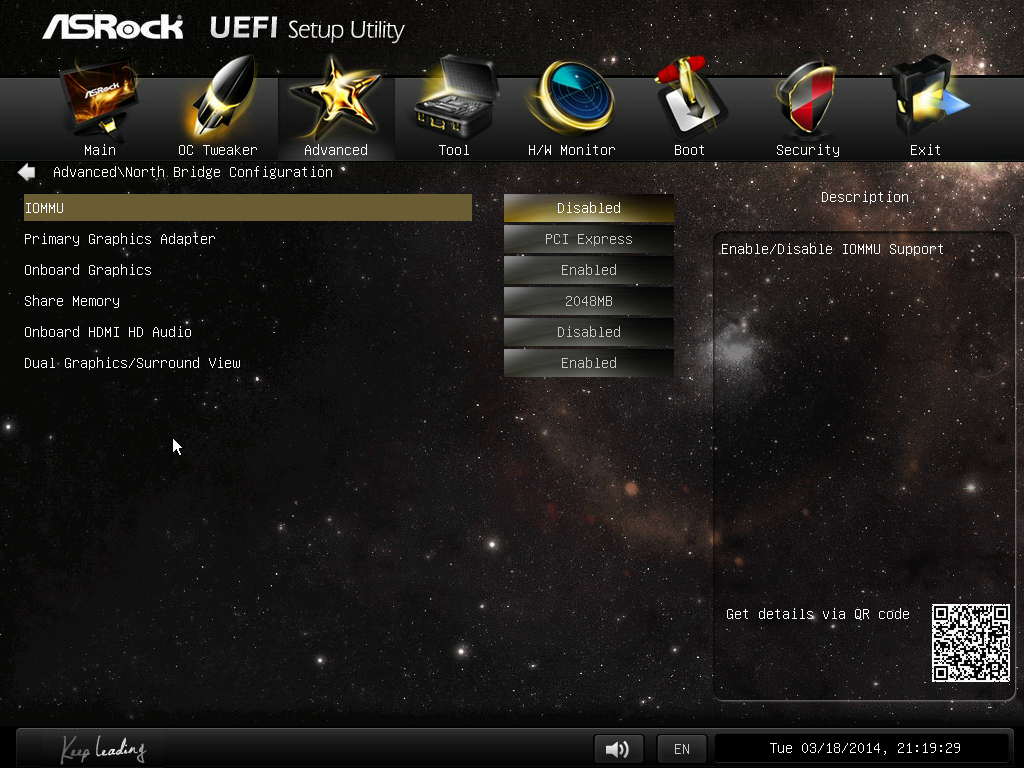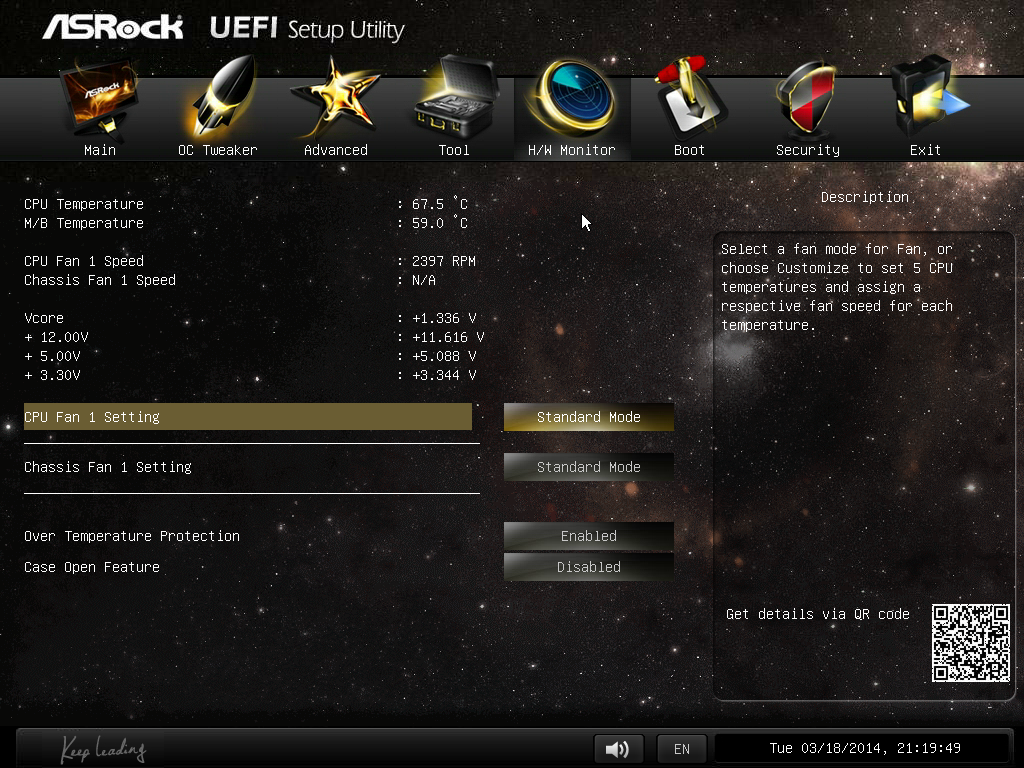 Honestly there is no magic fix here, i have been looking around for your issue, first while your case is ''open'' now, your airflow is still bad in this chassis. No intake and only one 80mm exhaust fan, not the best case for this motherboard/cpu combo since 1- the mobo run hot and 2- the cpu run even hotter. They are just like that, if you check the voltage you will understand.. I would suggest re-applying thermal paste, make a ''X'' on the CPU, and apply a lil bit on the cooler as well. Make sure the cooler is tight, as much as screw allow you to go, of course make sure you dont break anything. That motherboard also has a chip on the back, which can be a real issue if you are using a backplate ( i had this issue with the SilverStone NT06-PRO Low Profile CPU Cooler). So you might want to look at that as well, even though i looked your cooler and it dont seem to have a backplate. So in short, make sure your mobo get enough airflow, make sure your cpu cooler is very tight and make sure your thermal paste is apllied correctly. Note that if you pull the cpu cooler out, you will need to clean it and re apply new paste, even for just 5 sec, it is compromised. Use good quality thermal paste, it will help a little also.
As you can see on my screenshot here, i am not getting crazy low temp either. But Idle is fine, load is fine, well for me but its still a bit hot compared to other cpu.
Hope it help!