Stupid stupid stupid Mike Hawk
Panel was PERFECT!!! No bleed, no stuck/dead pixels. I had already taken the bezel off once before so I could remove the base stem and run an aftermarket vesa mount (Monoprice mount).
Well I went to take the bezel off again so I could spray paint it flat black. In the process of taking off the bezel I also wanted to see if I could remove/disconnect the speakers (they pop when I turn on the PC/monitor, even when set at 0 volume and not hooked up). I had removed the two side frames to get the panel out of the back bezel. I wiggled the panel out of the back bezel but then gave up on disconnecting the speakers as I didn't feel comfortable with the little room I had to manuever.
I go to turn the panel back on and I get this smudge smack dab in the middle, about 2 inches up from the bottom. Only shows up on black, not on red/blue/green/white. I can press around it and it'll go away.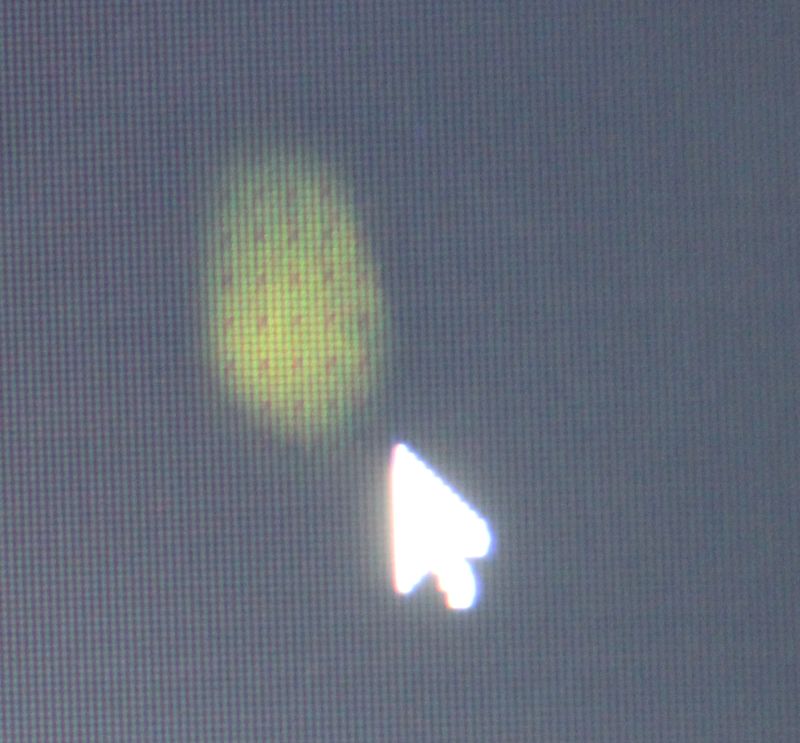 So I took the panel out of the bezels again. No noticeable frame bends. Put back together and still have the issue.
Took it apart again. This time I also disconnected the 3 connections so I could get to just the panel itself. I kinda went all barbarian flexing it on the back side seeing if that'd help. (Alcohol might have been involved
) Ends up I now have about 10+ green globs on the lower end of my panel from lett to right. Sigh. I tried rubbing ice on them, didn't help. Massaging didn't help. Grrr
I guess somehow the layers of the panel got smushed together? I guess my last resort is to completely take the panel apart and phyiscally lift all the layers apart? As described in the yt vid series by David Thomson where he goes full awesome on taking his panel apart?
https://www.youtube.com/playlist?list=PLnVkA6ZcoQv5piavGXZDJv3Wj2E4MT_iE
Any other ideas? Anyone run into this before? I'm beyond pissed @ myself. And have already ordered a 2nd monitor as a replacement.
Edited by MikeHawk - 4/7/14 at 7:38am