This Classified is Closed
For Sale:
FS: Samsung Tab Pro 8.4 - Case - 64GB Micro SD - $330
Will Ship To: Anywhere

Selling my recently purchased Samsung Tab Pro 8.4 tablet.
16 GB, non LTE, White version.
This tablet is mint, no scratches, perfect screen, in case since day 1.
Bought new at Future Shop March 20th, 2014. Carries 1 year warranty through Samsung.
I will include original box and all accessories (also in mint condition).
I will provide a scanned copy of the receipt for warranty purposes.
Also includes an IVSO black leather case.
Also includes a Patriot 64 GB Micro SD card.
Selling for $330 + shipping.No trades!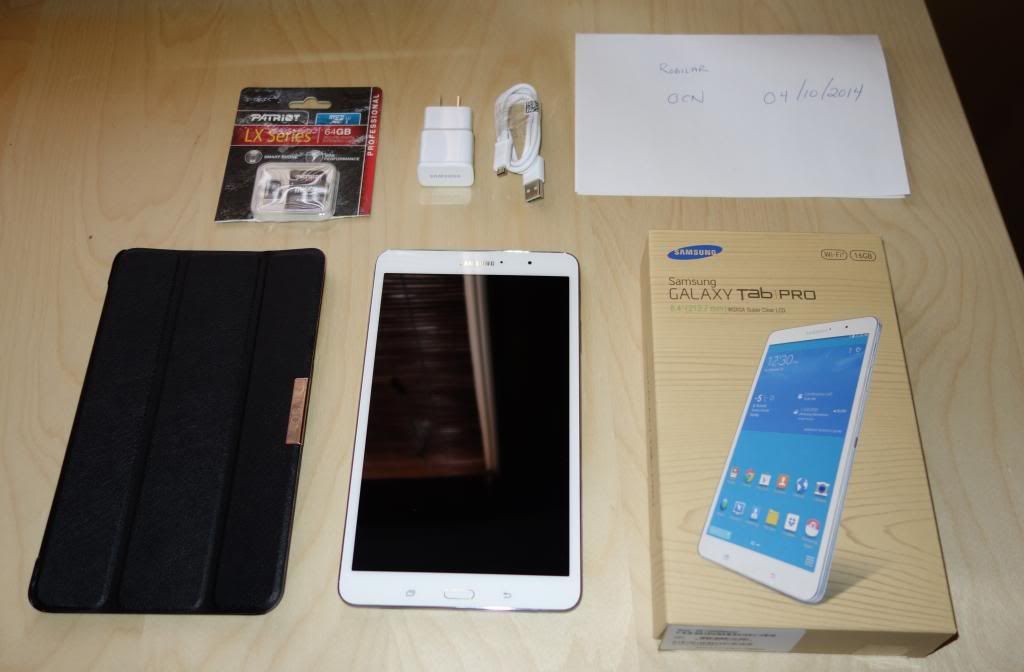 Edited by Robilar - 4/12/14 at 8:00am