so, i have the "project" bug and am going to make a case.
my problem with most PC cases is that they're fussy and have bad proportions. so those are my two goals - minimalism and good proportions. it will have no exposed connectors or fastening hardware and it will be all black.
it's inspired by a number of different cases that exist. the rosewill mx-2, the silverstone ft-03, the old next boxes, and that sweet itx mini tower case that a custom workstation company makes but doesn't sell by itself, the name of which has totally escaped me atm.
hardware will mostly be recycled from current rig. rampage iv gene, 3930k, 32gb low profile ram, pciE ssd, 2 3tb 7200rpm drives, gtx 770 (might upgrade that), slot loading bd-r, seasonic x560, etc. 360mm rad on custom loop. the cooling concept is to keep all the air heated by the heat exchanger on the wc loop from ever entering the case, like the pedestals you see under a caselabs box. inside the case the air flows bottom to top and cards are oriented to not block that flow.
it's all about proportion and detailing (or the lack thereof) :
left side with side panel on :
left side with side panel off :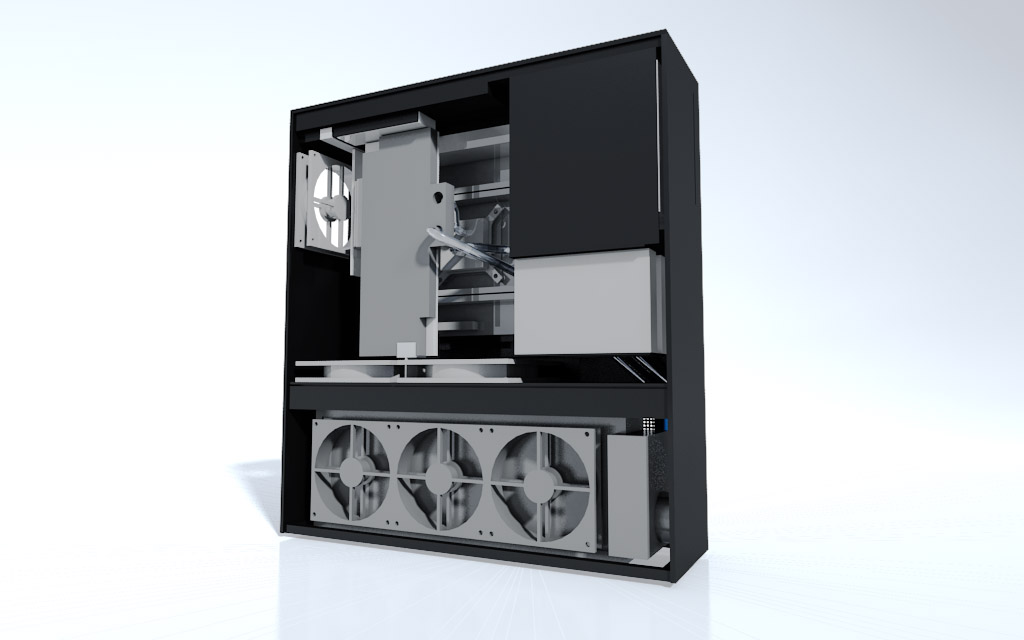 just the WC components :
right side and back. the opening at the top rear is for cables coming from mobo and video card. there's a space between the ports and a removable mesh grill at the top for cable routing.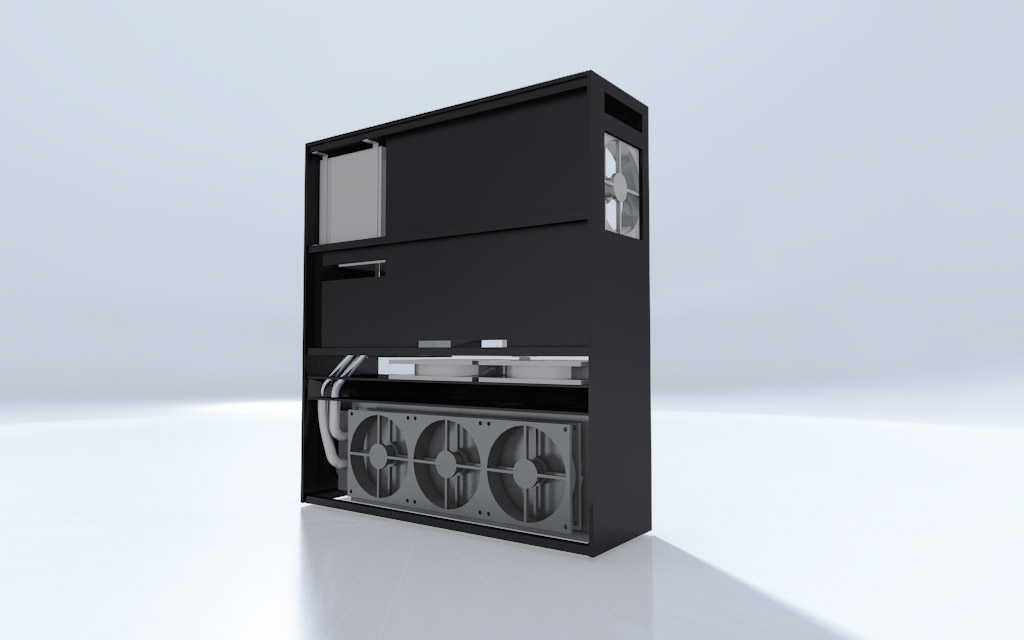 just the "structural" pieces. aluminum plate and bars, most likely, but there are other possibilities. i have free access to a dimension 1200 3d printer and a pretty large laser cutter, but no CNC. i'm leaning towards aluminum but am going to build a functioning full size version out of gator board first.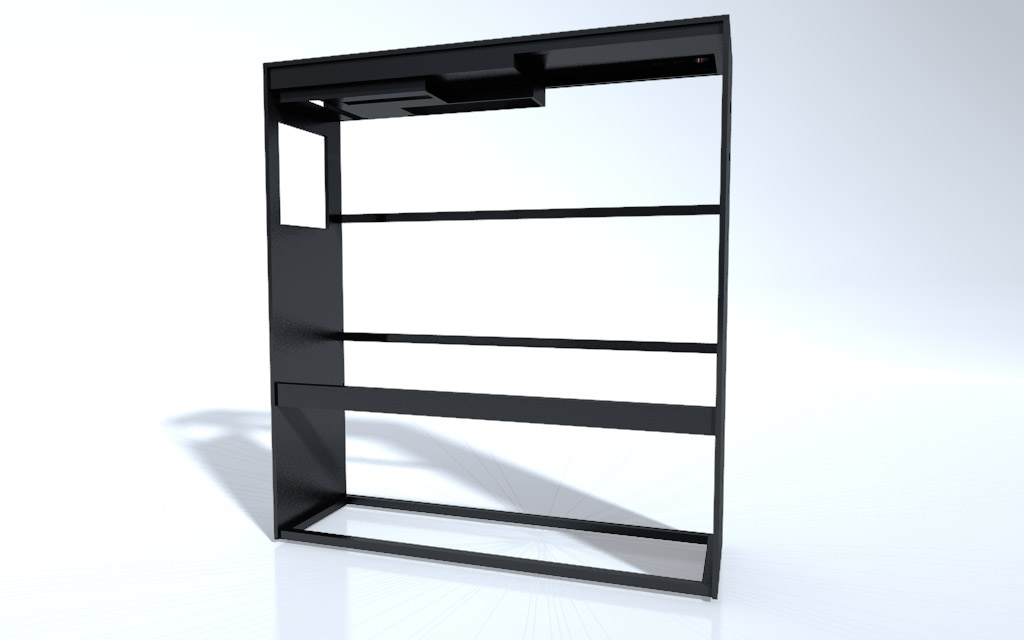 some specific questions:
1. are those 6 fans in push pull on the 360rad without baffling going to be noisy as hell?
2. does the PCI express riser cable incur any performance penalty? most info says no, but i've never used one.
3. do people think the 25mm by 400mm slot that the two 120mm intake fans draw from is sufficient for airflow to hdd, vrm, and other internal components without having to crank the speeds way up and get a ton of noise?
4. is the aquacomputer combination rad/res/pump a decent piece of hardware? i'm skeptical of it but it certainly simplifies things. it eliminates so many connections and puts a lot of the potential leaks safely below the electronics.
thanks in advance for any advice!