Hello,
I'm new to the forum and have been a lurker looking to build a case since the Z77 Platform came out. I started buying parts for the build before I decided on which platform I wanted to go with. But now, I've decided on the X99 to do my first build after studying this site for awhile.
Purpose of the Build
Building a High performance Gaming and Photo Editing PC that can run High FPS at 1080p and 4k. Also the Water cooling side of it fascinates me so I'm going to do that eventually.
Main Components:
• CPU: Intel Core i7-5820K Haswell-E 6-Core 3.3GHz LGA 2011-v3
Arrived
• Motherboard: ASRock Fatal1ty X99M Killer Micro ATX LGA2011-3 Motherboard
Arrived
• GPU: EVGA GeForce GTX 980 Superclocked ACX 2.0
Arrived
• GPU: EVGA GeForce GTX 980 Superclocked ACX 2.0
Arrived
• RAM: Corsair Vengeance LPX 16GB (4 x 4GB) 288-Pin DDR4 SDRAM DDR4 2666
Arrived
• SSD: Samsung 840 EVO 120GB 2.5" Solid State Drive (OS Drive)
Arrived
• SSD: Samsung 840 EVO 500GB 2.5" Solid State Drive (Steam Drive)
Arrived
• HDD: Western Digital Caviar Green 3TB 3.5" 5400RPM Internal Hard Drive (Storage)
Arrived
• HDD: Western Digital Caviar Green 4TB 3.5" 5400RPM Internal Hard Drive (Storage)
Arrived
• HDD: Western Digital Red 4TB 3.5" 5900RPM Internal Hard Drive (Backup)
Arrived
• HDD: Western Digital Red 4TB 3.5" 5900RPM Internal Hard Drive (Backup)
Arrived
• PSU: EVGA SuperNOVA 1300 G2 1300W 80+ Gold Certified Fully-Modular ATX Power Supply
Arrived
• CPU Cooling: Corsair H80i 77.0 CFM Liquid CPU Cooler (Testing purposes)
Arrived
• Case: Caselabs Mercury S5 and Pedestal
Arrived
• Additional Components:
• Aqua Computer Aquaero 6 XT
Arrived
• Cougar Vortex PWM 70.5 CFM 120mm Fan (x16)
Arrived
• Corsair Air Series AF120 LED Quiet Edition (x2)
Arrived
• Aqua computer AMS 240mm Radiator
Arrived
• Aqua computer AMS 360mm Radiator (x2)
Arrived
• Aqua Computer kryographics GTX 980 Acryl Edition (x2)
Arrived
• Aqua Computer kryographics SLI Bridge
Arrived
• AquaComputer Pump Adapter w/ Aqualis Reservoir and Pump Installed
Arrived
• Aquacomputer D5 Pump Motor w/ USB and Aquabus Interface
• EK Supremacy EVO Universal CPU Liquid Cooling Block - Nickel
Arrived
• E22 Ultra Hard Acrylic Tube 12 / 10mm
Arrived
• Lots of Bitspower Matt Black Fittings
• Microsoft Windows 8.1 Pro 64 Bit, OEM
Arrived
• Ensourced.net Sleeved Cables
http://i.imgur.com/bHIHbaX.png
• DarkSide CONNECT Dimmable 12" Modular LED Strip - White - Black Sleeved (x2)
ordered
Peripherals:
• Display: BenQ XL2720Z 144Hz 27.0" Monitor
Arrived
• Display: Asus PB287Q 28.0" 4K Monitor
Arrived
• Keyboard: Das Keyboard 4 Professional Wired Standard Keyboard
Arrived
• Mouse: Corsair Vengeance M65 Wired Laser Mouse
Arrived
Completed Pics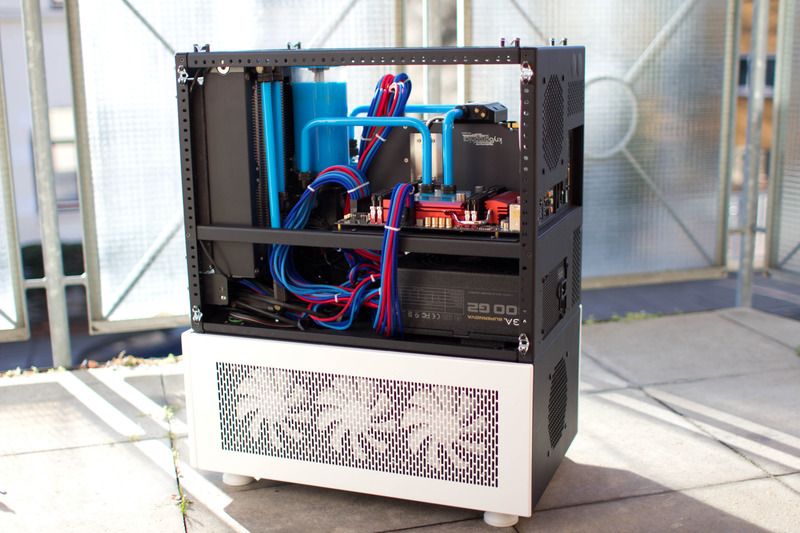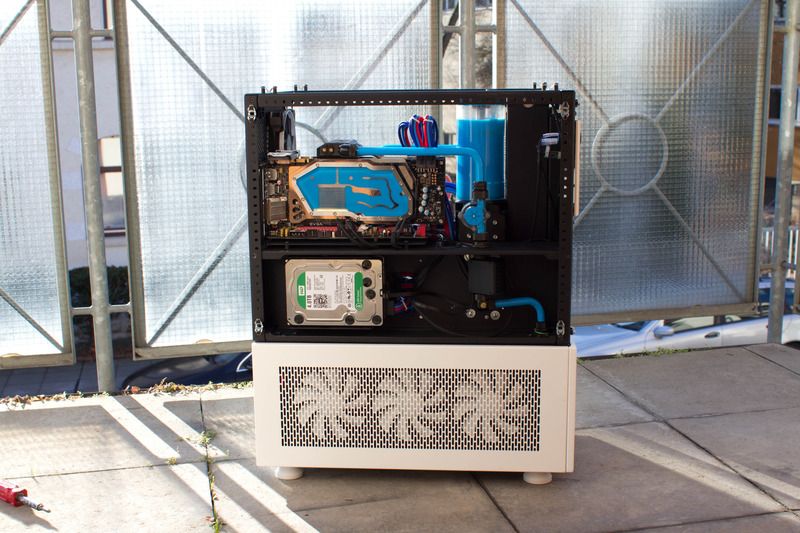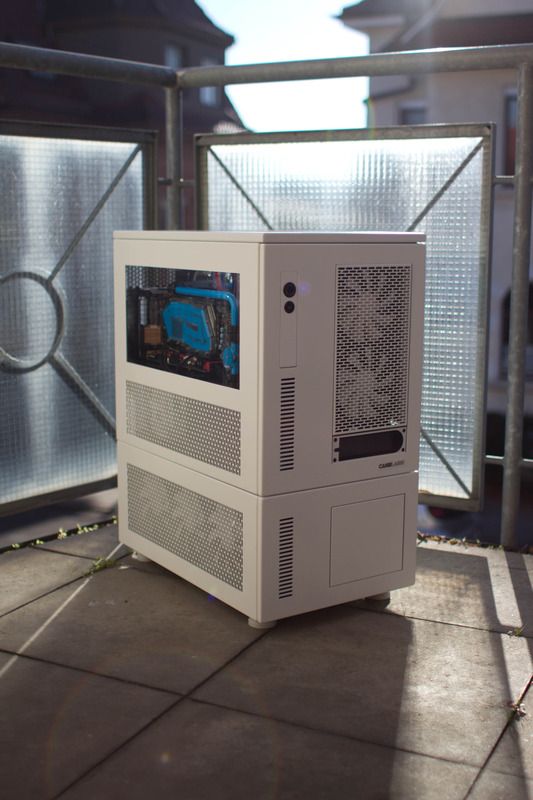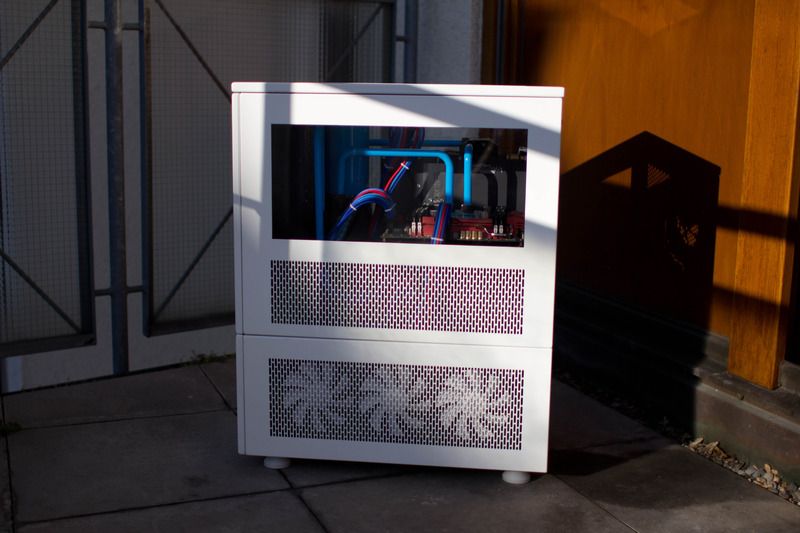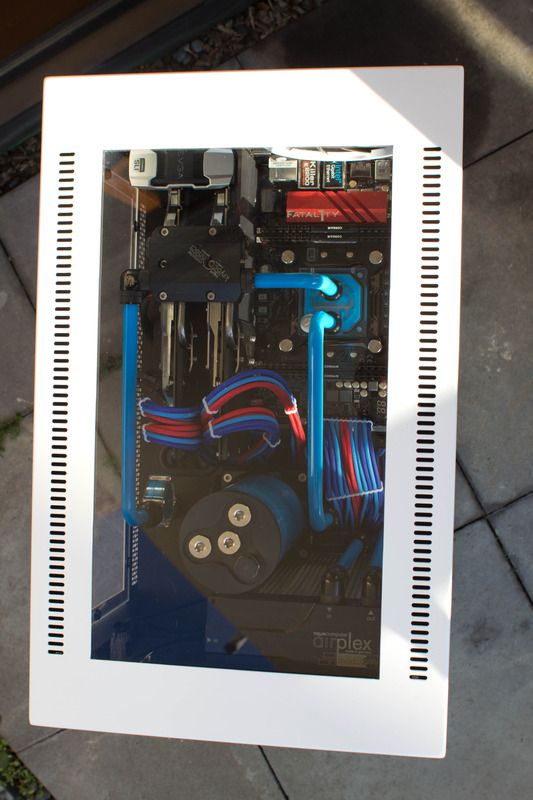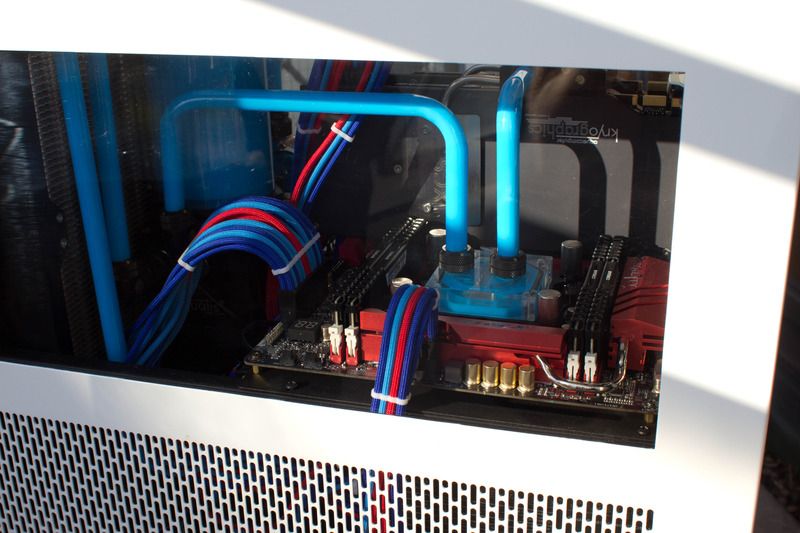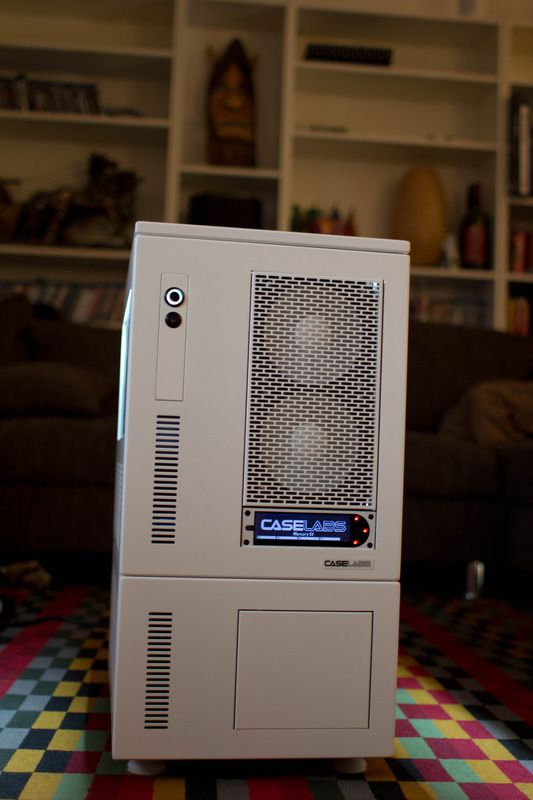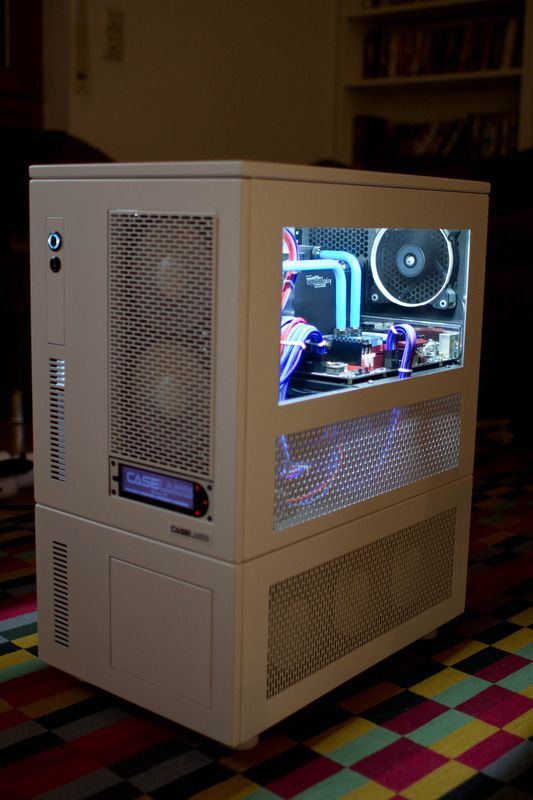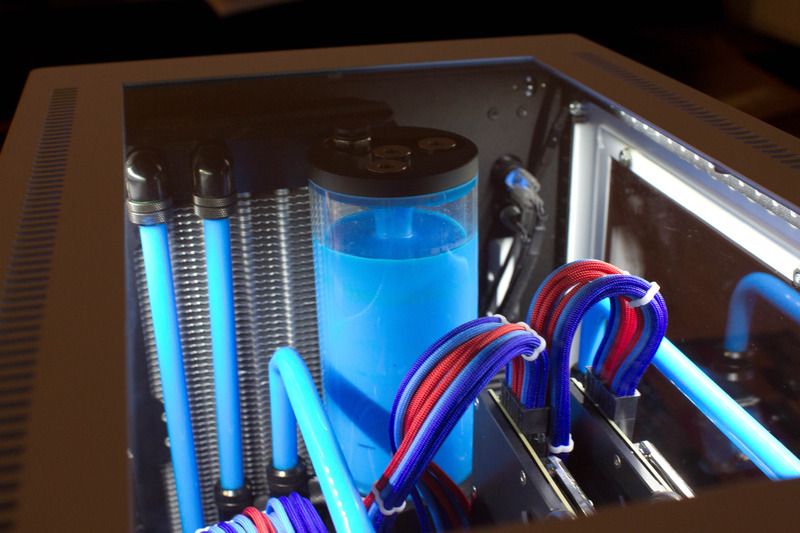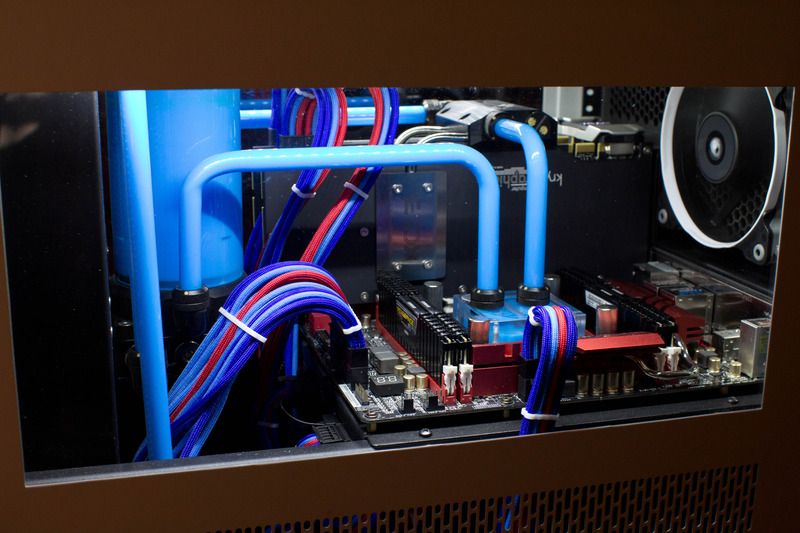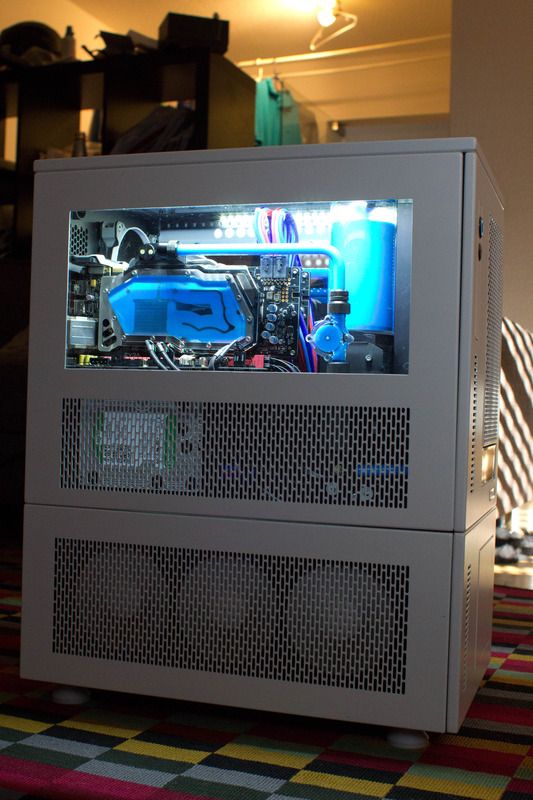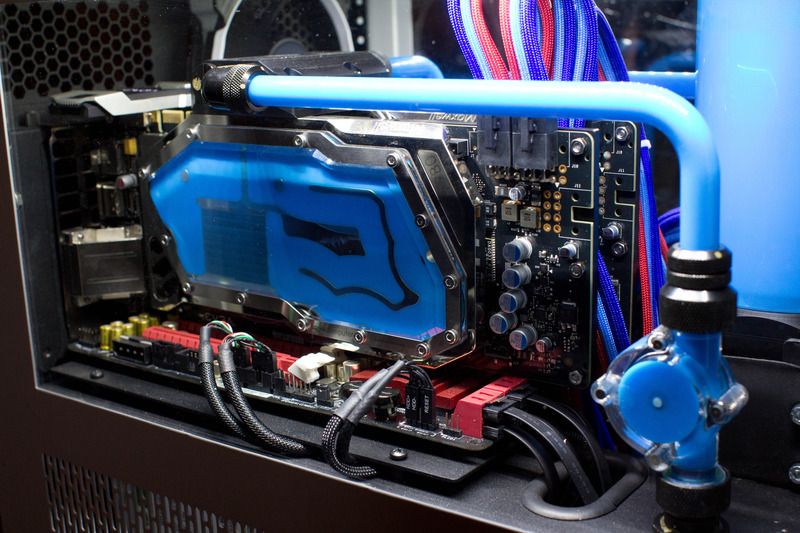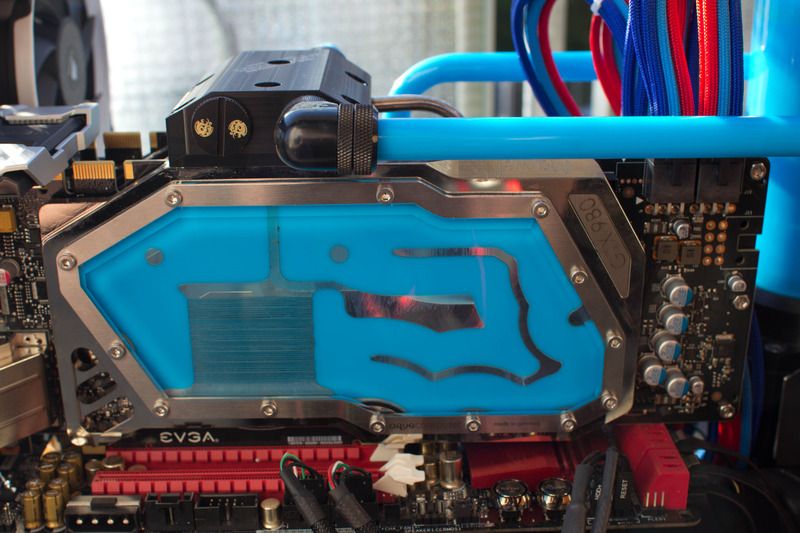 Edited by StuttgartRob - 12/5/15 at 8:19am