Hello everybody,
I would like to ask for a help in over-clocking my E5430 to 3.8Ghz. I read some guides here, but I can't get stable overclock.
My configuration is following:
Asus P5QC
Intel Xeon E5430
Kingston HyperX 1600MHz 2x2GB (I'm not sure about exact model, AIDA says Kingston 9905403-174.A00LF, maybe it could be KHX1600C9AD3)
Cooler Master: Hyper 212 EVO
I managed to go to 3.2Ghz pretty easy. I just changed FSB to 400MHz, everything else on Auto and it works great. But I would like to go to 3.8GHz since this cooler can handle it very well.
Here are the settings which I tried and failed: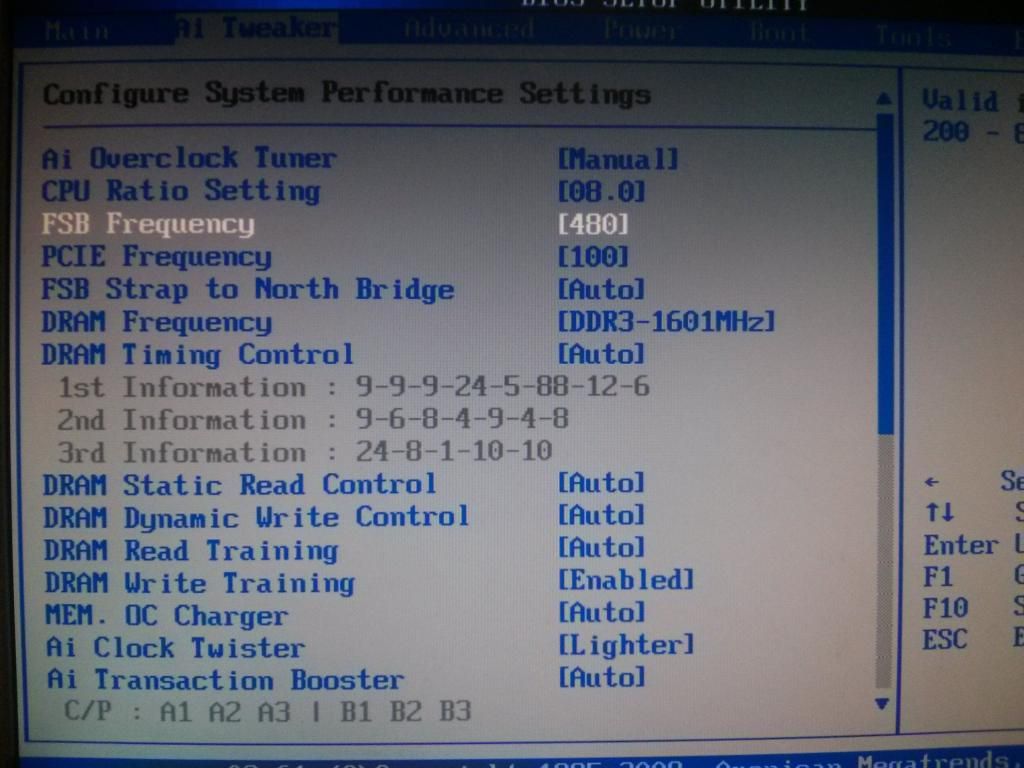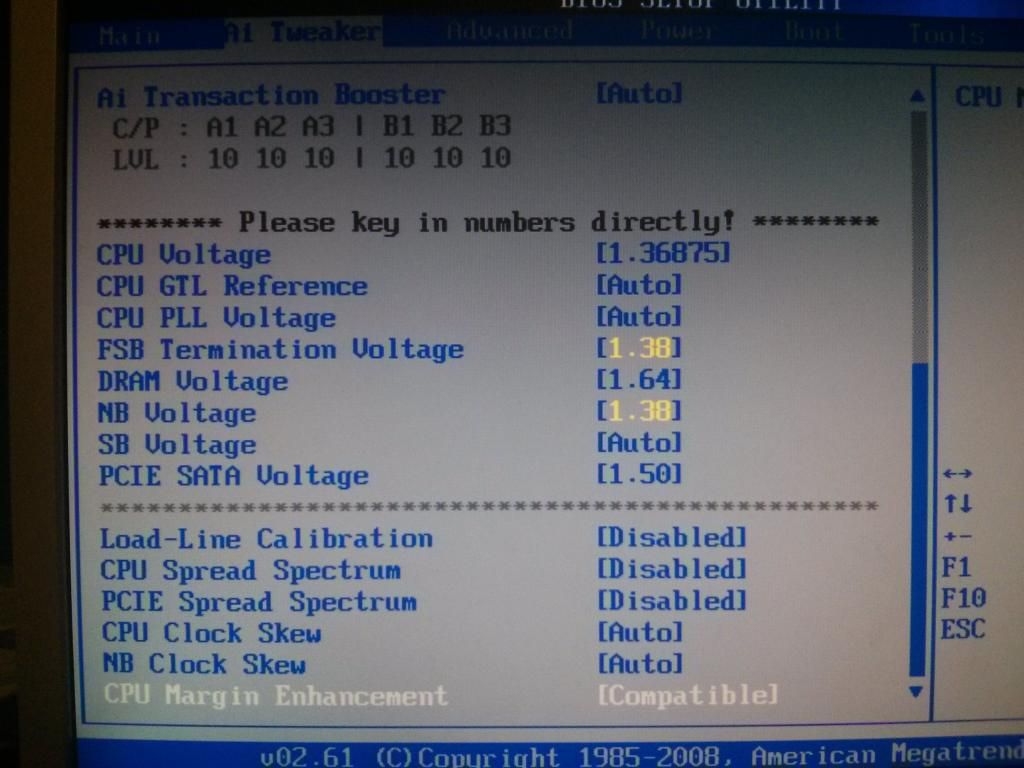 I suspect the problem with the RAM, but I can't be 100% sure. When I set my FSB to 480, RAM jumps to ~1800MHz. But since I don't want to overclock RAM and probably can't this high, I choose next lower frequency in menu "DRAM Frequency" which is 1601MHz.
I did testing with AIDA64 stability test with options "Stress CPU", "Stress FPU", "Stress cache", "Stress system memory" and it always fails. And this is why I suspect problem with RAM. If I uncheck option "Stress system memory", stability test does NOT detect problems.
But I don't know how to overcome this problem. As you can see I almost maxed out cpu voltage, I raised FSB Termination voltage and NB voltage pretty high but no dice (probably because problem is RAM?).
Can somebody suggest anything here? Thanks.