One has to distinguish between a game that
genuinely needs
that much vram in order to run properly, vs a game that simply goes "you haz 12GB? OM NOM NOM" when it sees the available pool.
Given ACU's beyond terribad optimization, I wouldn't be the least bit surprised if it was the latter.
EDIT: So it seems to be that way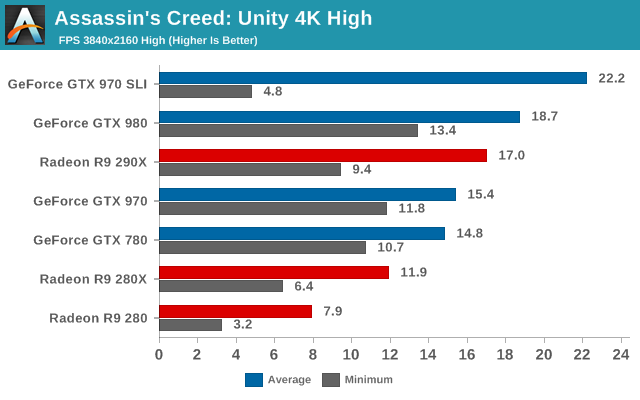 Notice how the minimum FPS on the 780 is about the same as the 970 at 4K, even though it only has 3GB vs
3.5GB
4GB? This tells me the 780 is NOT hitting a vram wall otherwise I'd expect to see min FPS in the single digit range due to horrendous dips as textures gets thrashed between system ram and vram.
Edited by magnek - 3/19/15 at 10:34pm