This Classified is Closed
For Sale:
4x4gb Gskill Trident X 2400 CL9-11-11-31
Will Ship To: Global

Selling my:
DDR3 16 gb (4x4gb) Gskill Trident X 2400 MHz Cl 9-11-11-31[/B] 1.65V for
$150 USD shipped
anywhere in Canada or US (please contact me for international shipping). Includes original boxes and accessories.
I was able to do 2800 cl9 using the z97 OCF with nick's 2800 cl9 profile at 2.03V using 2 random sticks of the 4. Ran 4 sticks on a ASUS Rive and rivbe motherboards using stock settings of 2400mhz cl9-11-11-31 @1.65v for months.
PayPal payment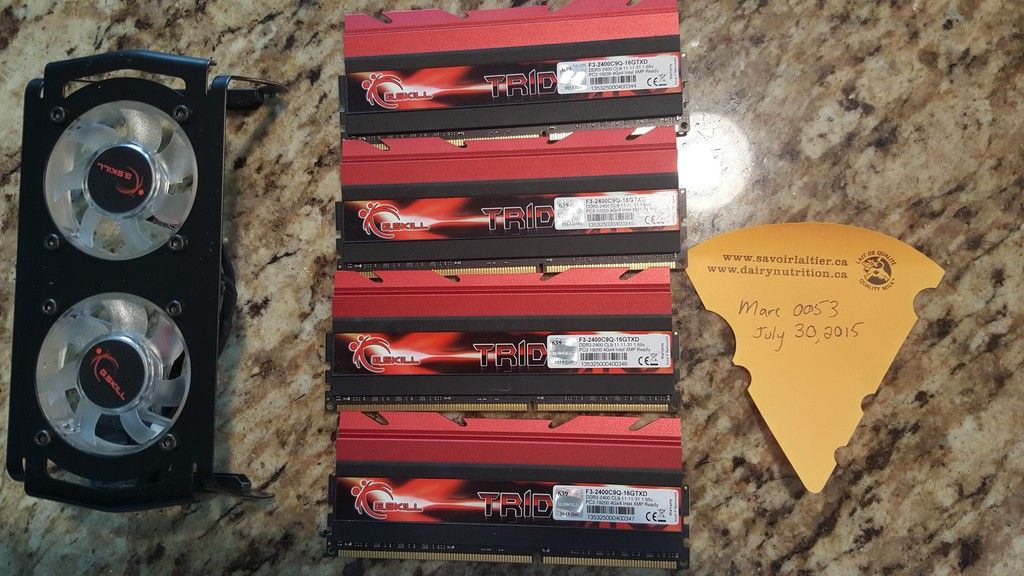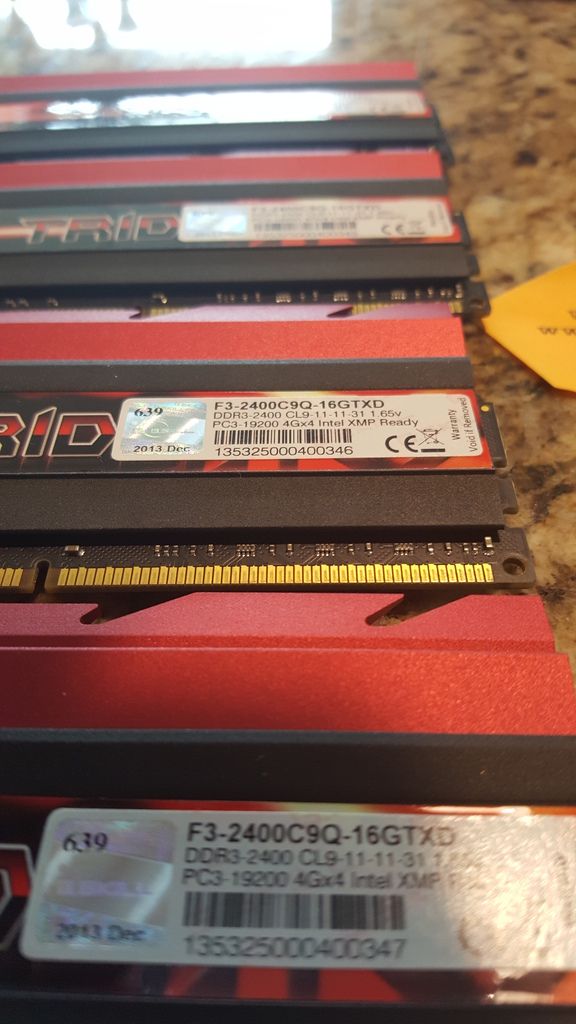 Heatware:
http://www.heatware.com/eval.php?id=81118
eBay:
http://www.ebay.ca/usr/marc_0053
Edited by marc0053 - 10/20/15 at 4:27pm