Much as I enjoy my Razer Blade for on the go gaming, I've decided to get back into a desktop rig for FPS games.
I've finalized my build as follows:
Parts for the system are as follows:
Intel 6700k
Asus Gene VIII Micro ATX Motherboard
2x8GB Corsair 2400hz DDR4 RAM
Crucial MX100 500GB SSD
MSI Twin Frozr GTX 980Ti
Corsair H100i GTX cooler
Sound Blaster Z
EVGA 1000W G2 Power Supply
Windows 10
Asus ROG Swift monitor
Corsair 450D case
I also ordered the non windowed side, the high airflow intake kit and the magnetic mesh dust filter for the 350D. I'll be grabbing a pair of Corsair AF120 fans for the front intake on the case.
From my old system:
Steelseries Merc Stealth Keyboard
Microsoft Sidewinder X5 Mouse
Sennheiser HD558 headphones
I am also building a custom desk out of hardwood with a solid 2" surface. It will have an under desk box for the tower with black mesh covering the rear to both hide the back/wires and allow airflow exhaust. It will be 60x30 with drilled wire management holes.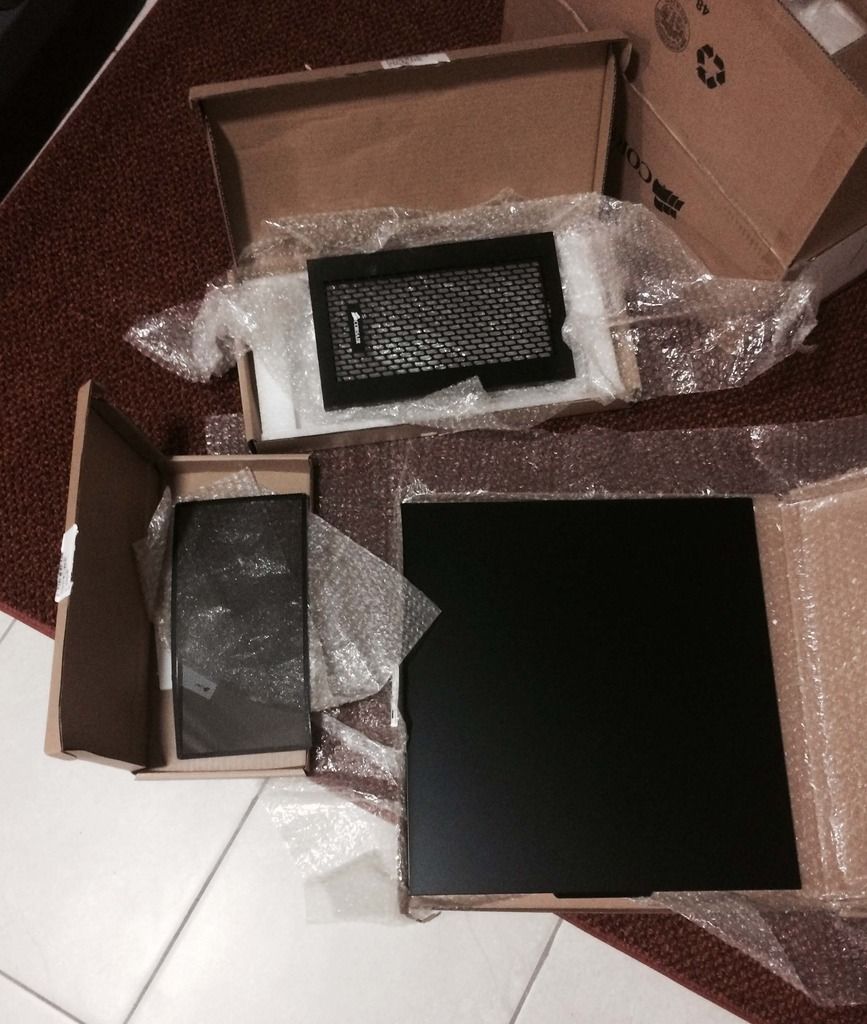 My temporary desk...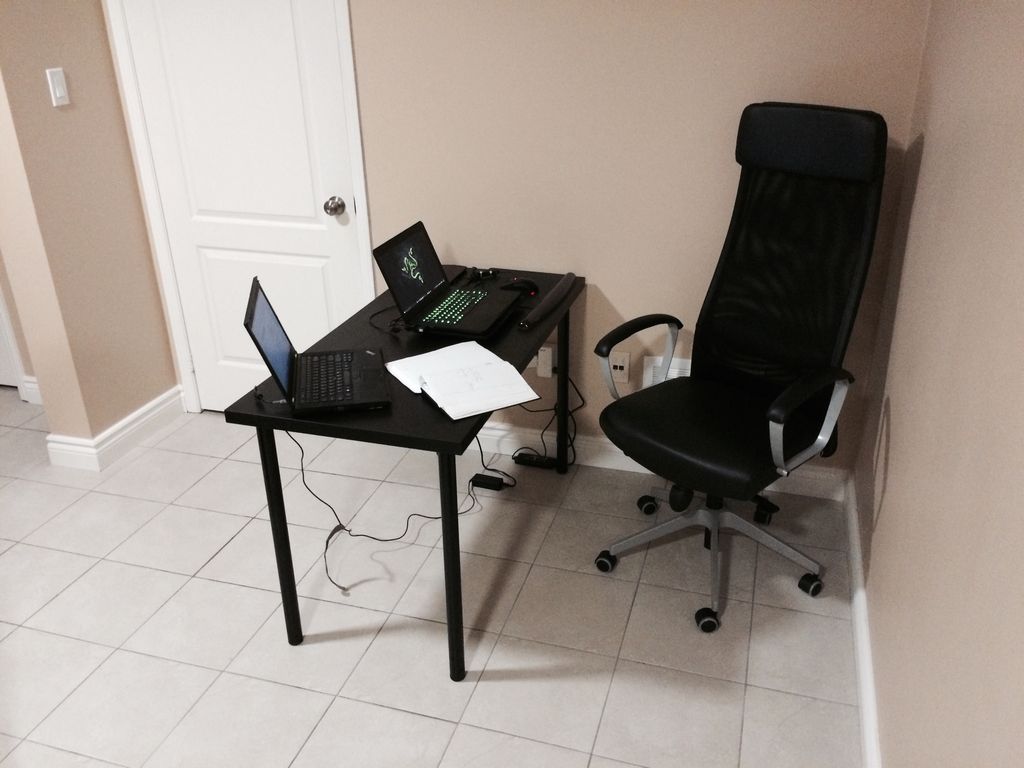 Edited by Robilar - 11/1/15 at 8:27pm