Was downloading a file and for some reason got a file called itunes.exe stuck in my downloads folder in windows 10.
I've restarted deleted desktop.ini files, run cmd and gone into the directory, run anti-virus to check for viruses, etc.
I also went into safe mode and tried to delete it there.
Can anyone make any suggestions?
Also tried iobit unlocker. It sees the file and says it successfully unlocks it but still cannot be deleted.
Thanks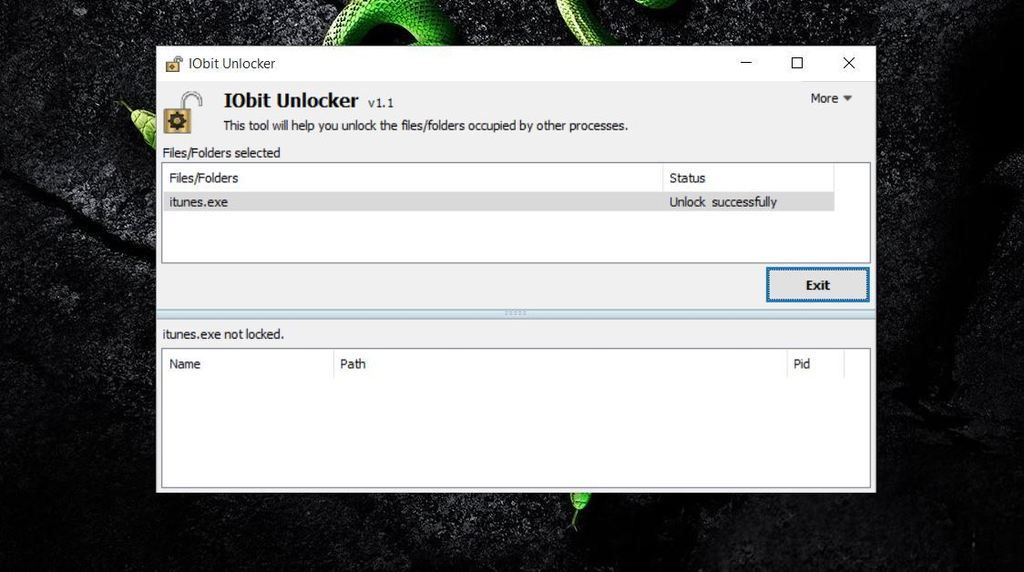 Edited by Robilar - 10/4/15 at 8:58am