Selling my recently purchased
Razer Blade
Laptop.
http://www.razerzone.com/ca-en/gaming-systems/razer-blade
Bought new, May 23, 2015 directly from Razer. Carries one year warranty.
Like new, no scratches, runs perfectly. Screen is perfect no stuck or dead pixels. I have the original box and will provide a copy of the receipt for warranty purposes.
I repeat, this laptop is mint. I originally planned for it to be a travelling gaming device but my job changed so it has not left my desk.
Check my trader rating for how well I maintain my devices
Also purchased the original fitted clamshell Razer laptop case which will be included. Also have a 14" laptop cooler (USB powered) which I will include for free as well.
Will also include
Witcher 3
redemption code included with laptop. Never used it.
Specs:
Intel i7 4720HQ Quad Core Processor with Hyper threading, 3.66ghz
Nvidia GTX970M GPU
8 GB RAM, Dual Channel DDR3 -1600hz
256GB SSD
14" 1080P IPS screen
Windows 8.1
HDMI 1.4a
3 - USB 3.0 Ports
Razer Synapse programmable backlit keyboardSelling for $1695 + shipping
EMT or Cash within Canada, Paypal if going to the US.
I will not ship it without full value insurance.
NO TRADES!
I am located in Toronto and would be willing to meet to save on shipping for someone local.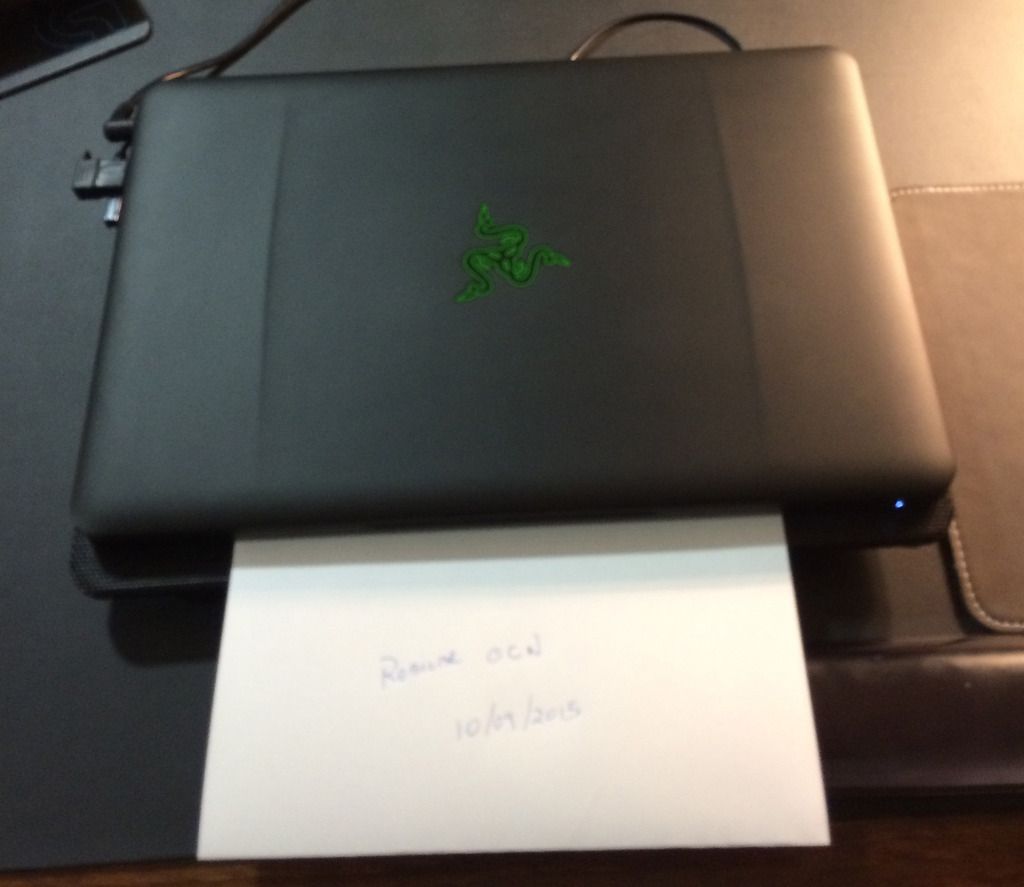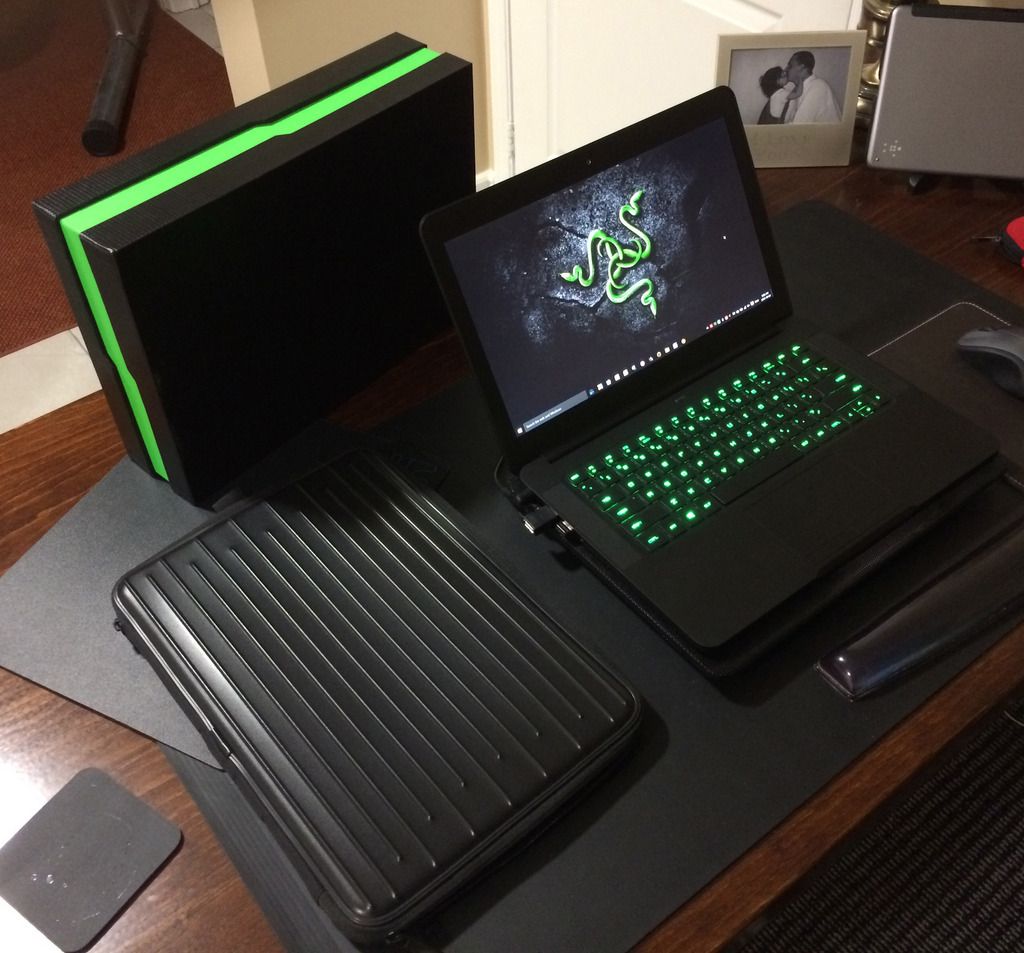 Edited by Robilar - 10/14/15 at 3:22pm