This Classified is Closed
For Sale:
FS Like new water cooling loop
Will Ship To: Anywhere

Ok things have been going not so well for me so my bad luck is your gain. Selling a complete loop.
Everything has 1/2in barbs.
1 Brand new MCP655 with speed adj on back. has abot 10hr on it.
1x Xspc D5 res
1x XSPC Raystorm with 115x,1366,2011,AMD mounting.
1x Redone RX360 rad It was just boiled and pressure tested by my Radiator shop to 12PSI so no leaks.
Brand new Danger den DreamFlex 1/2 3/4 tube kit
3 Swiftech fans very low use
http://www.frozencpu.com/products/16896/fan-1043/Swiftech_Helix_120mm_x_25mm_Z-Bearing_PWM_Fan_-_800-1800_RPM_HELIX-120-BW-PWM.html
3x XSPC Fan grills
$210 split shipping OBO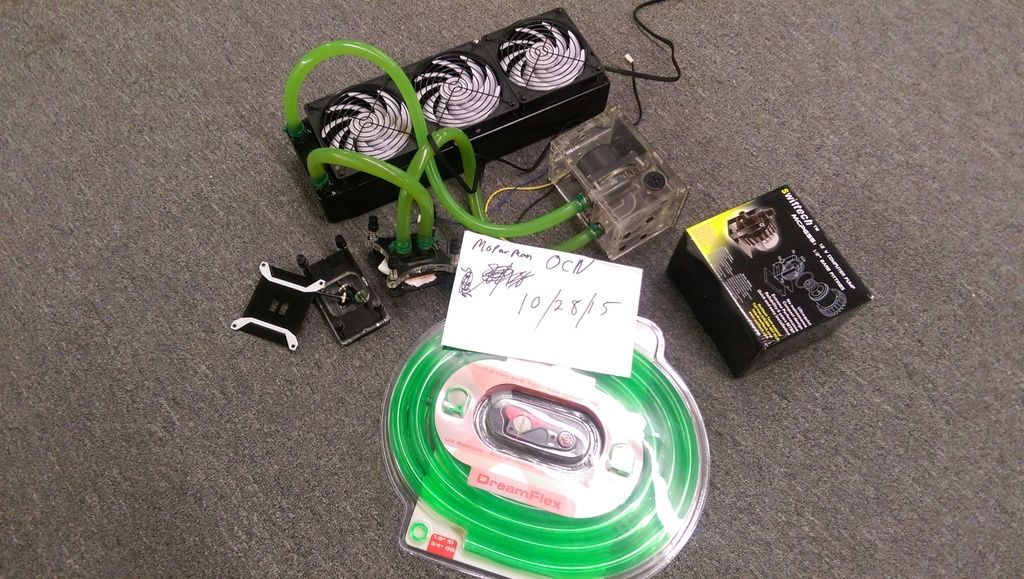 Edited by Moparman - 11/2/15 at 6:18pm