Pedestal and Radiator Screws Arriving Today
UPS tells me that both my pedestal and the radiator screws are 'out for delivery'. I should be able to play with them tonight. My work bench downstairs has been patiently waiting for these deliveries for a few days.

I won't be able to fully assemble the pedestals with all 12 fans as I don't have enough gaskets yet. More are on order and winging their way to me as I type.

I also managed to remove a Cryorig sticker from one of my fans ... they are beefy, none of these flimsy, 'fly by night' stickers for Cryorig. I also ordered some small and large circle stickers using the design posted above with some additional versions using different colors (pink) and with the colors in different locations. I'll post some pictures when they arrive from vistaprint.

Finally ... just to get you in the mood ... here is how I have imagined my pedestal in its final 'end' state (note that this picture includes the bottom of the S5 that will sit on top of the pedestal). Oh - it is also missing the fan at the front (in-take) and the fan at the rear (exhaust).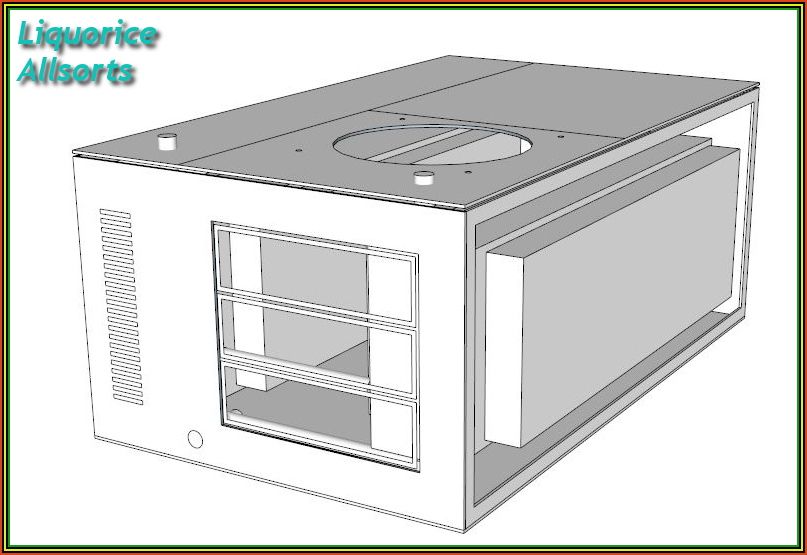 ... and here is the tubing layout, runs ...