Folks, this will be my 2nd H2O rig. I'll be putting the hammer down on Project Beast Mode soon, and retiring my beloved Plain Jane.
Proposed loop:
As referenced on the attachment:
2nd half loop sequence:
I. Twin D5's to D5
II. D5 to Res.
III. Res. to CPU Block
List:
CaseLabs MH10 plus Pedestal
1x XSPC 560
1x HL X-Flow 560
1x XSPC Twin D5 Unit
1x XSPC Single D5
1x EVGA 1070 FE (SLI later)
1x Custom Res.
1x 2500k (upgrade later)
1x XSPC CPU Block
1x XSPC GPU Block
Mayhems Pastel White Pre-mix
Fittings & PETG TBD
Swiftech QD's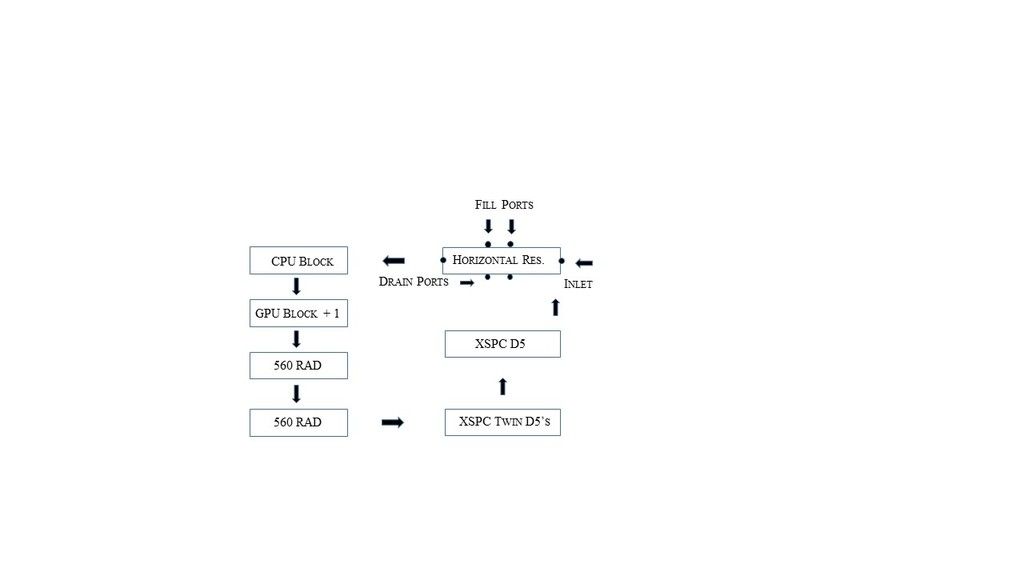 Edited by djnsmith7 - 8/9/16 at 5:43pm