Glad to have you!
Quote:
Originally Posted by
ruffhi
What does this mean? Are you going to remove the port from the radiator and weld on a fitting? Slightly confused here.


Warning: Spoiler!
(Click to show)
Warning: Spoiler!
(Click to show)
Who ever said that you pass throughs have a top and a bottom? Have you thought about using the tightening part on TOP ... The tightening part is a full 12mm long. Subtract 2mm for the thickness of the aluminium ... that leaves you 10mm to get from the mid-chassis panel to your radiator attached fitting. How big is the gap from the bottom of the fitting to the top of the panel? Even if it is only 8mm, that just means that your pass through will stick out 2mm on the bottom and your tightening ring is screwing the radiator to the panel ... and not the other side of the pass through.

Example of using a pass-through 'up side down'.
Warning: Spoiler!
(Click to show)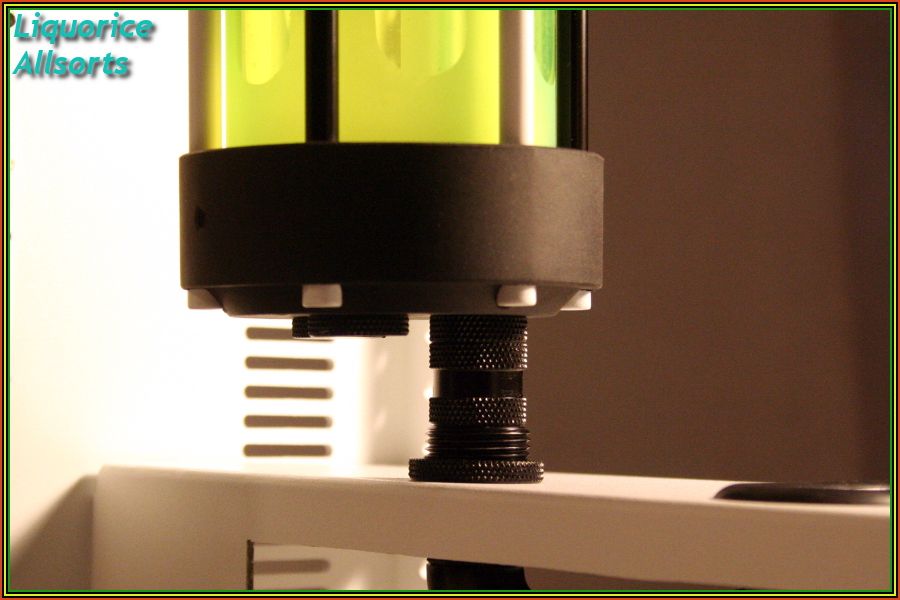 OK, Let me explain the Radiator.
This is a shot from
Xtremerigs.
The Black extension removes and under it is yet another G 1/4" female.
The Rotary 90degree, I would like to screw into this G 1/4" instead of inside of the extension.
I like the picture of the "upside down" passthrough.
TCO