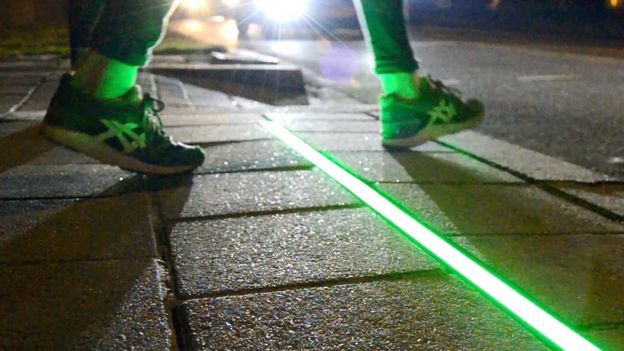 Quote:
Pavement lights have been installed at a pedestrian crossing in a Netherlands town to help smartphone users cross the road safely.

The light strips are designed to catch the eye of people looking down at their device, and change colour to match traffic signals.
Source
In other news, the seismic activity under Westminster Abbey has been found to be caused by Darwin turning in his grave.