Some of you may have seen my first box mod, featuring 2x2 80mm fans.
That thread is here.
This baby is fanbox2.0, featuring the same fans, but at a 1x3 config.
My stereo overheats in the summer, and it's starting to get hot here. There is a slot in the side of my stereo that is about 200mm by 50mm. I could have used three (or one even) 50mm fans, but that is not cool, loud, not cheap, and doesn't move much air. So I used three 80mm fans with a step down box (240x80 to 200x50). Picture time.
Fans to be used.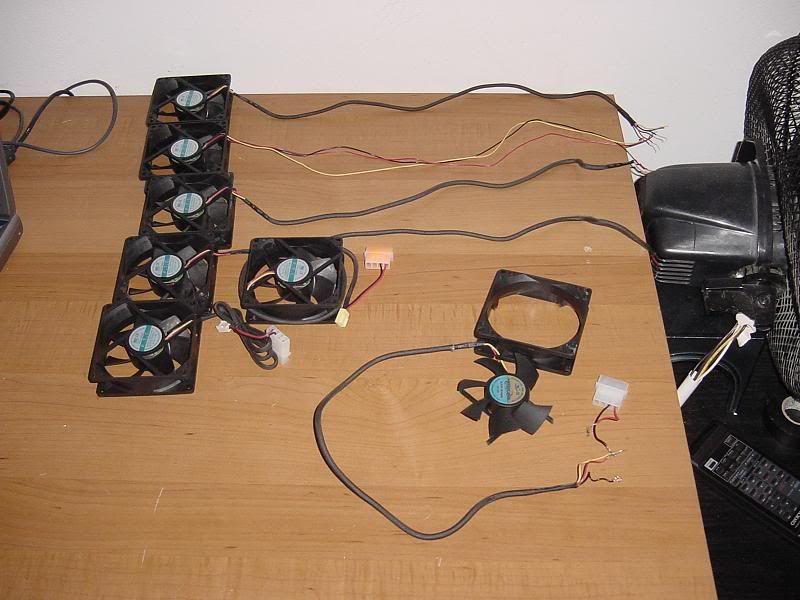 Installed the fans the wrong way
But look at the great wiring job.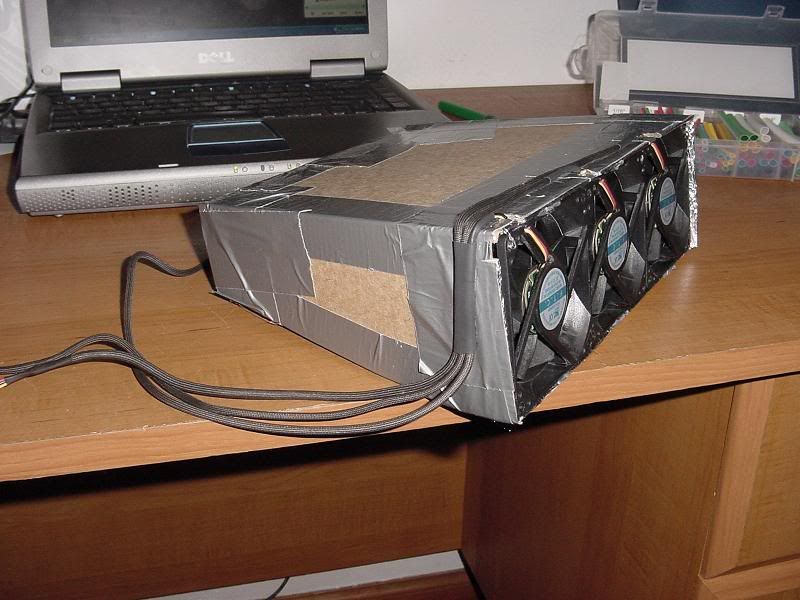 Another picture showing the design.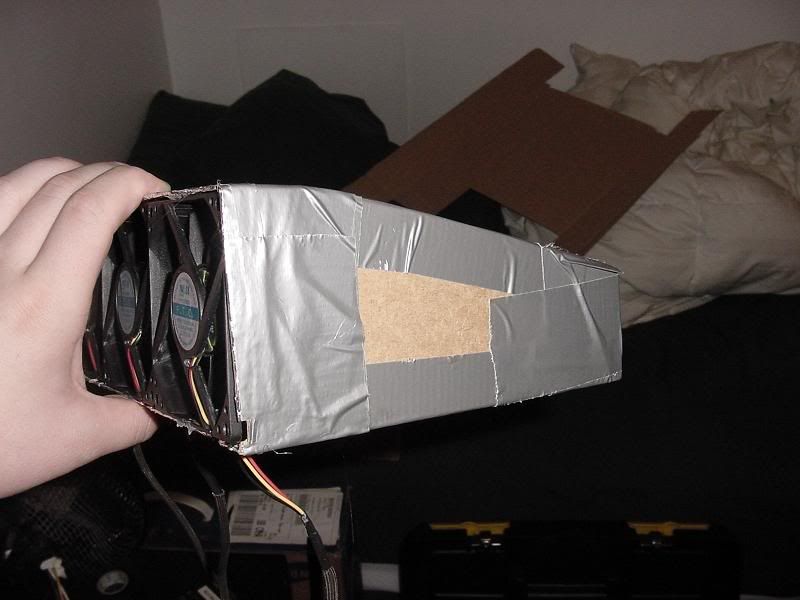 Installed the right way, and the PSU I used for low (under 200) wattage testing.
Closeup of wiring job.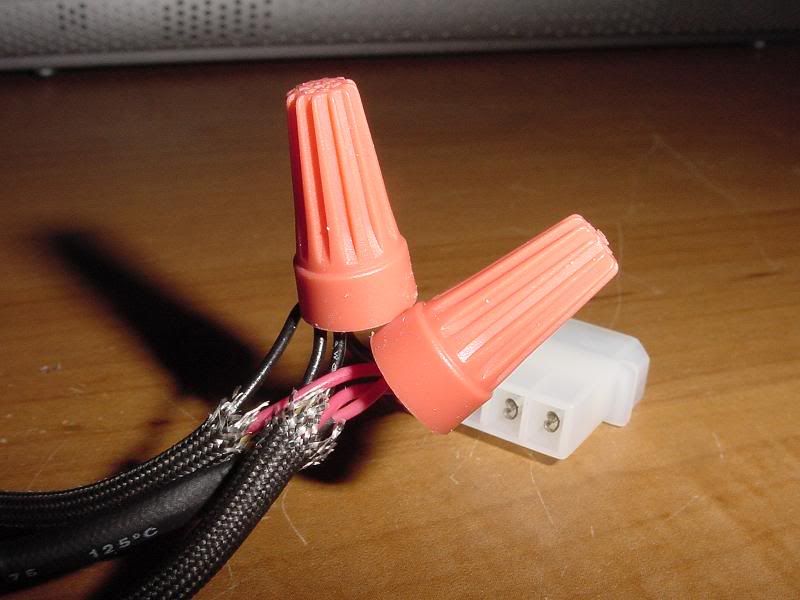 The inside.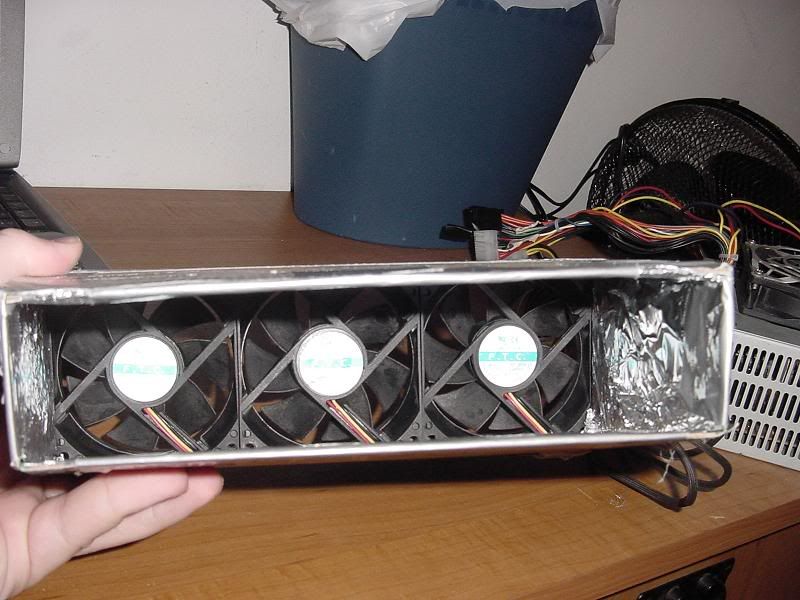 It works!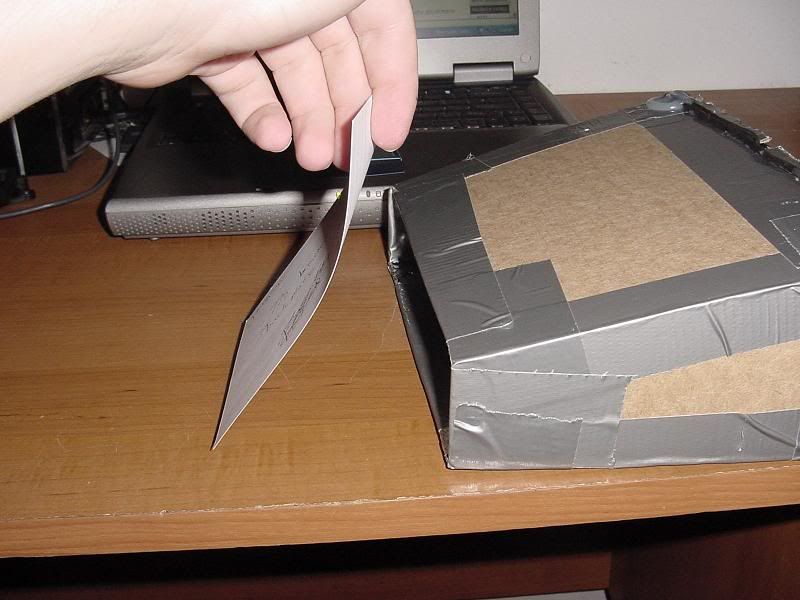 I also have a video attached showing how well it works, please check it out.
CPU
Graphics
RAM
Hard Drive
Core i5 2410M
HD 3000
8GB
120GB SSD
Optical Drive
OS
OS
OS
Super Drive
OSX 10.7.2
Win 7 Enterprise (In VB)
Ubuntu 10.04 (In VB)
Monitor
Power
13" 1280x800
65w Magsafe
View all
CPU
Motherboard
RAM
Hard Drive
Q9300
Gigabyte P35
8GB DDR2
2TB WD
Hard Drive
Hard Drive
Hard Drive
Hard Drive
2TB WD
2TB Seagate
1.5TB Seagate
1.5TB Seagate
Hard Drive
Hard Drive
Hard Drive
Optical Drive
1TB Hitachi
1TB Hitachi
500GB WD
DVD-RW
OS
Monitor
Keyboard
Power
Win Server 2012
Headless/15" touchscreen
Apple mini USB
PC P&C 500W
View all
hide details
CPU
Graphics
RAM
Hard Drive
Core i5 2410M
HD 3000
8GB
120GB SSD
Optical Drive
OS
OS
OS
Super Drive
OSX 10.7.2
Win 7 Enterprise (In VB)
Ubuntu 10.04 (In VB)
Monitor
Power
13" 1280x800
65w Magsafe
View all
CPU
Motherboard
RAM
Hard Drive
Q9300
Gigabyte P35
8GB DDR2
2TB WD
Hard Drive
Hard Drive
Hard Drive
Hard Drive
2TB WD
2TB Seagate
1.5TB Seagate
1.5TB Seagate
Hard Drive
Hard Drive
Hard Drive
Optical Drive
1TB Hitachi
1TB Hitachi
500GB WD
DVD-RW
OS
Monitor
Keyboard
Power
Win Server 2012
Headless/15" touchscreen
Apple mini USB
PC P&C 500W
View all
hide details