I have achieved 2.7G (245 x 11) with my amd 4200+. My temps are 33c idle and 41-42c while under load. The highest temp I've seen is 54c while running SuperPi and downloading 4 games at the same time. I did it just to see if I could hang it up or something and the computer just tore through it like it was nothing. (I love my watercooling kit- I would recommend it to anyone)
Anyway, the system is perfectly stable and runs cool but I can't help but wonder how much faster it could be.
I have the vCore turned up to 1.45 volts. How much more could I be able to overclock this cpu and what voltage would be sufficient? Does the multiplier make a whole lot of difference? For example I have seen people with 600x6 and people with 400x9 to get 3.6G Which is better?
Anyway here's a screenshot of cpuz. Thanks for any input!

P.S. I get a score of 5345 on 3dmark06. Does this sound kinda low for what I'm running?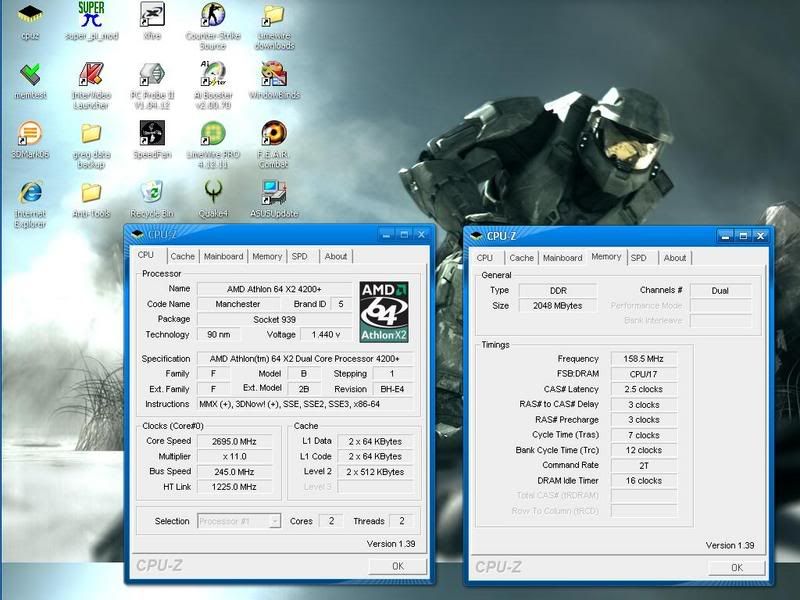 Edited by PhillyOverclocker - 1/16/13 at 7:11pm