My little cooling mod i made up one day because my temps where getting a little out of hand at that time.
My temps before this mod was at 56c now with this mod i run my temps at 34c
So i guess it works then huh
even though it looks ugly as hell and messy wiring which i will clean up this weekend.
I should upgrade to water cooling but that just involves alot of time and energy and money i don't have to spend on upgrading right now.
There are some attached pictures to show what i have done all i can say is Zap Straps are a mans best friend
Just so you all know what these fans are i listed the specs below.
CPU stock cooler: Stock Intel / heat sink cooler.
3 30mm cool master fans nothing special about them but they work.
2 80mm fans taken from power supply box's from other computers case's i have flouting around in my house.
1 80mm Blue LED Cool Master fan installed into the back of my case.
So thats 7 fans all together so far i have in my case i will be modding another 6 fans onto the other side mounted into the case plat its self, But ill need to buy myself a dremal before i go and do that.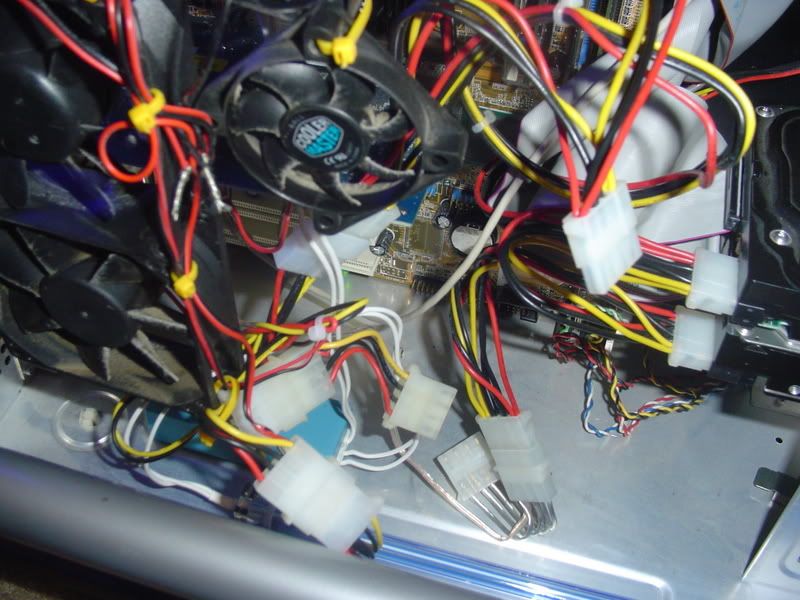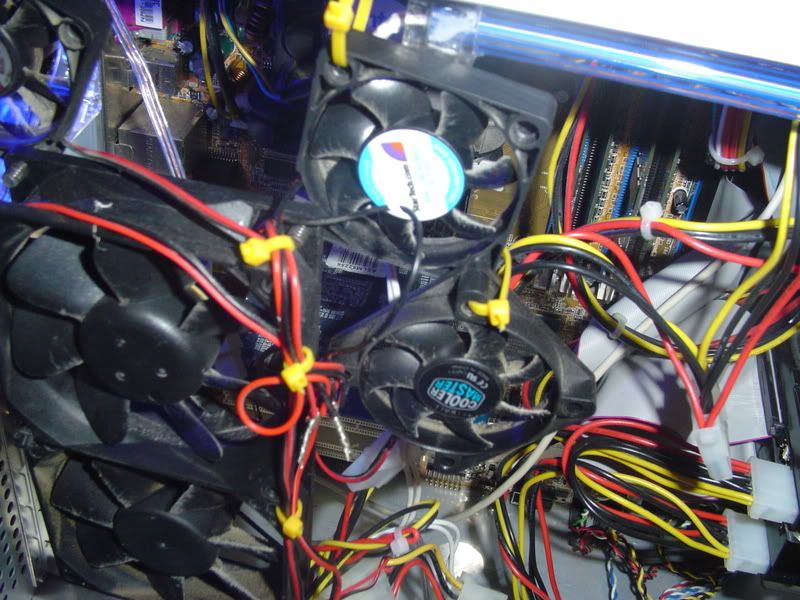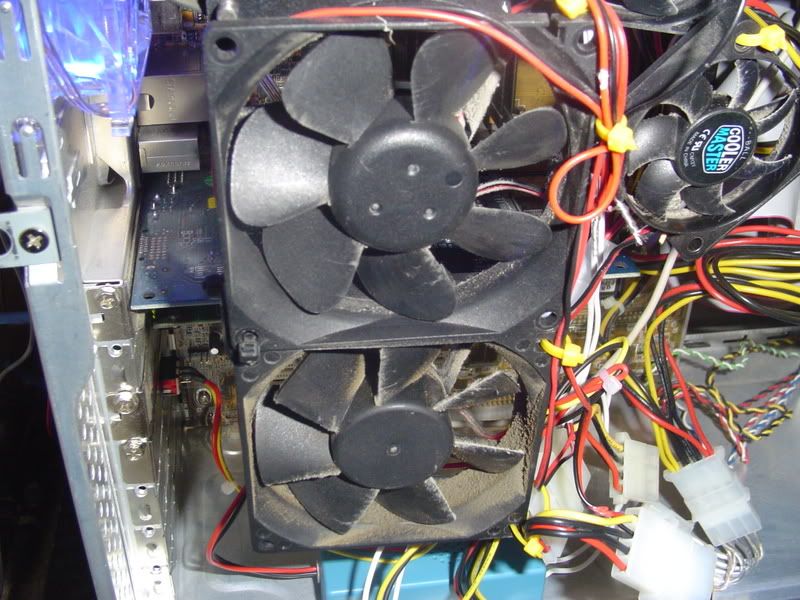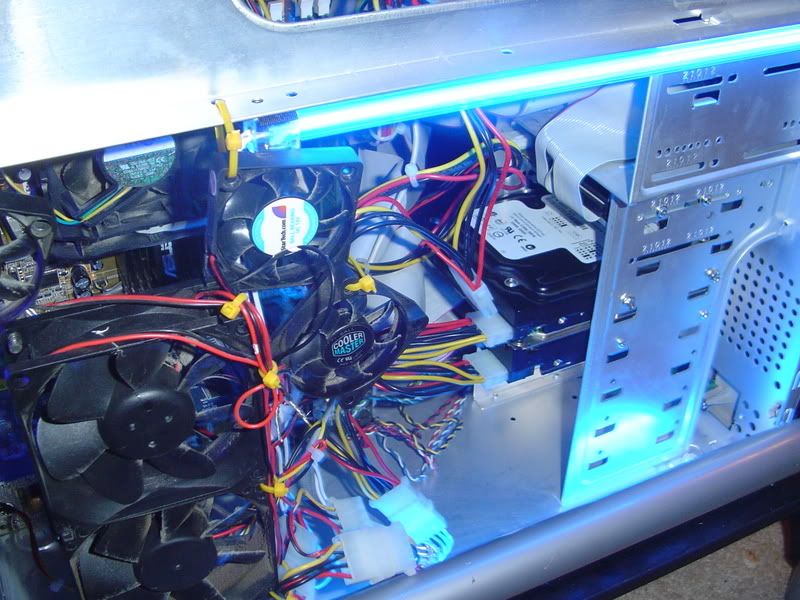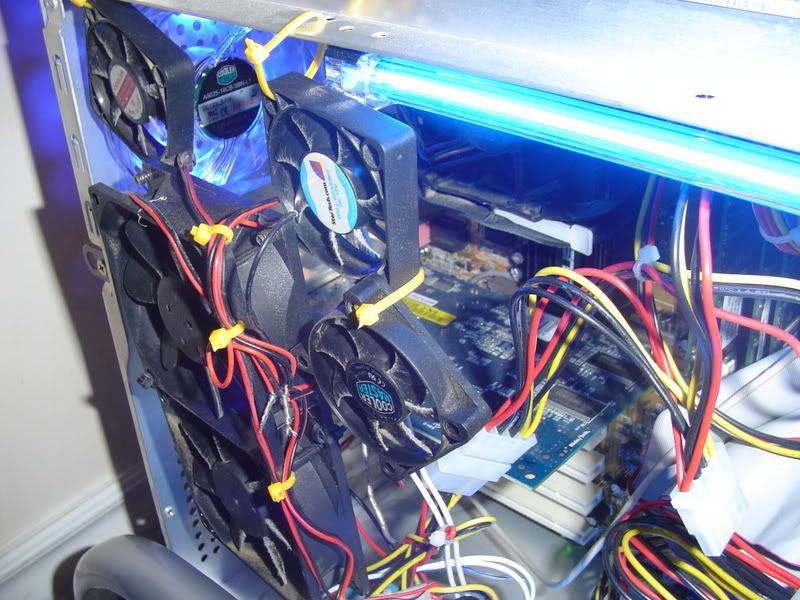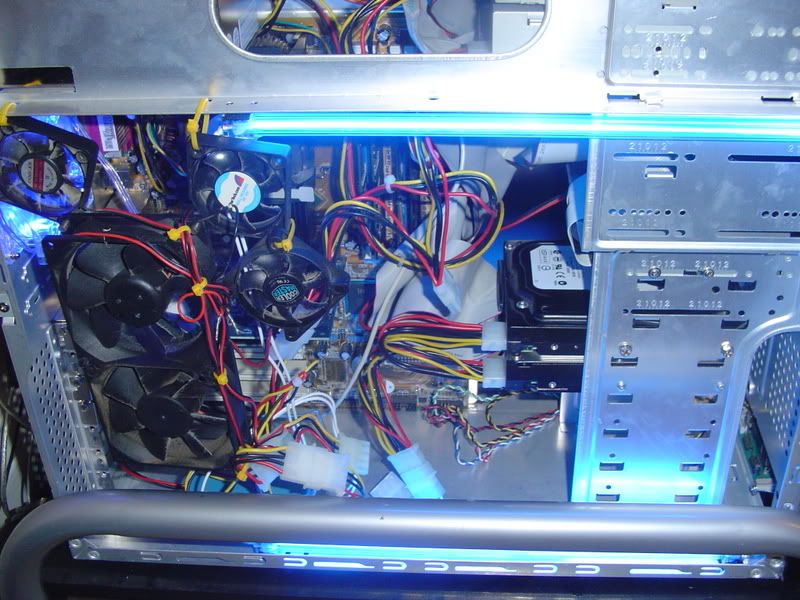 CPU
Motherboard
Graphics
RAM
AMD Phenom II N830
JE51_DN
ATI Mobility Radeon HD 4200 Series
Nanya Technology
RAM
Nanya Technology
View all
hide details
CPU
Motherboard
Graphics
RAM
AMD Phenom II N830
JE51_DN
ATI Mobility Radeon HD 4200 Series
Nanya Technology
RAM
Nanya Technology
View all
hide details