Ok. So, the airflow in my pc isn't great. It doesn't help the fact that my primary hard drive, located near the top of my pc has almost no air coming to it due to the wide ide cables. So, long story short, I have no money, and I need to improve airflow. The solution = make the wide IDE cables round.
Starting off, the inside of my case...Looks like this.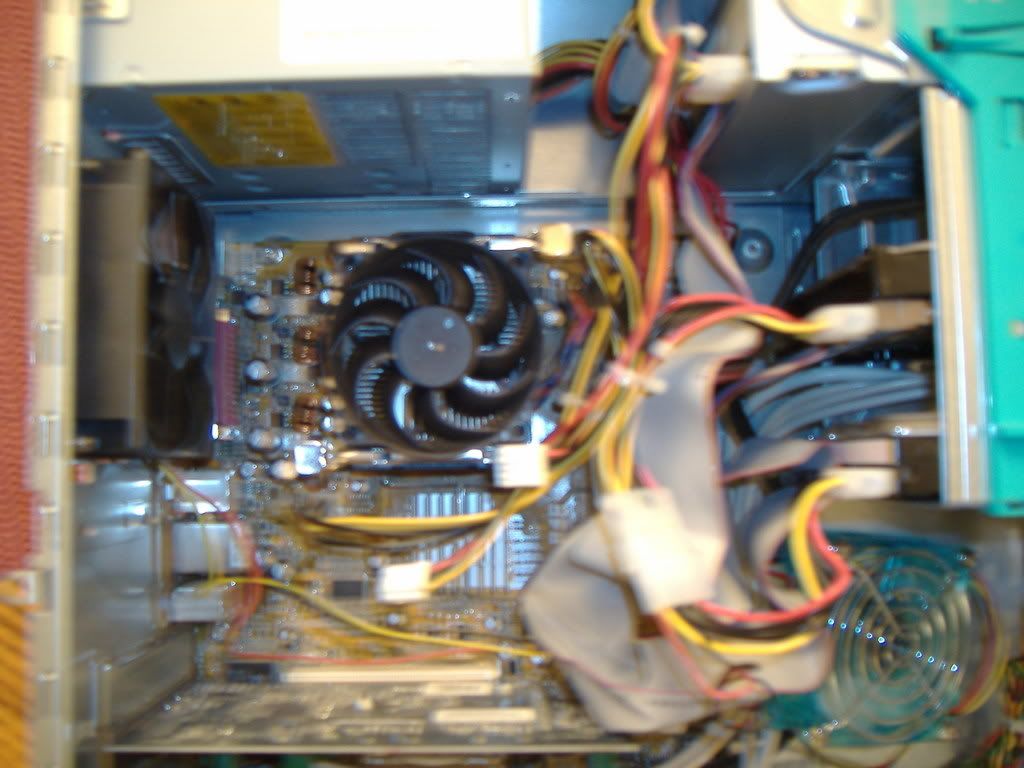 So, after doing a little research, I found that you could tear the IDE cables apart to make them more manageable.
So, I started out with a thin knife. However, after making 2 cuts that exposed tiny copper, I decided to find something better. Neither of the cuts exposed more than one copper cable, and they weren't near eachother, so it was easily fixed.
The next tool? A small tack. Which worked so well I used it for the rest of the procedure.
I separated and tore the IDE cable after every 5 wires.
Which worked out great. It was fairly time consuming, but worth it if you have nothing better to do, and good music.
Next we have our beautiful mess.
And we clean it up. I used cable ties, but I imagine you could use electrical tape to bind them very nicely.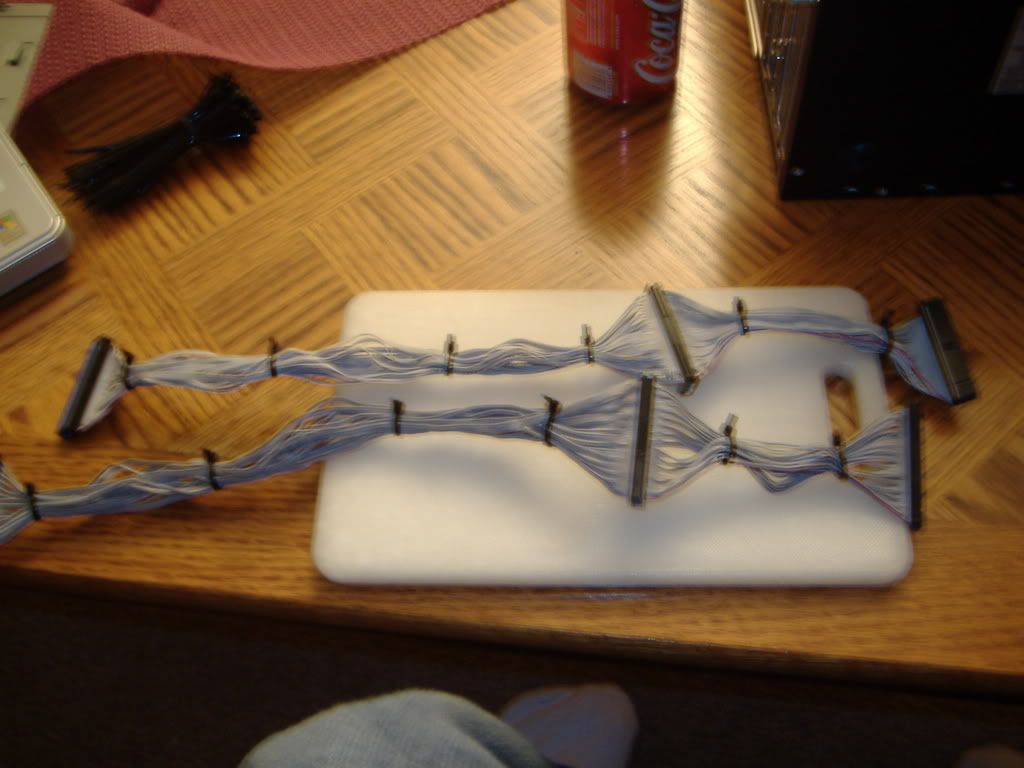 And the final result-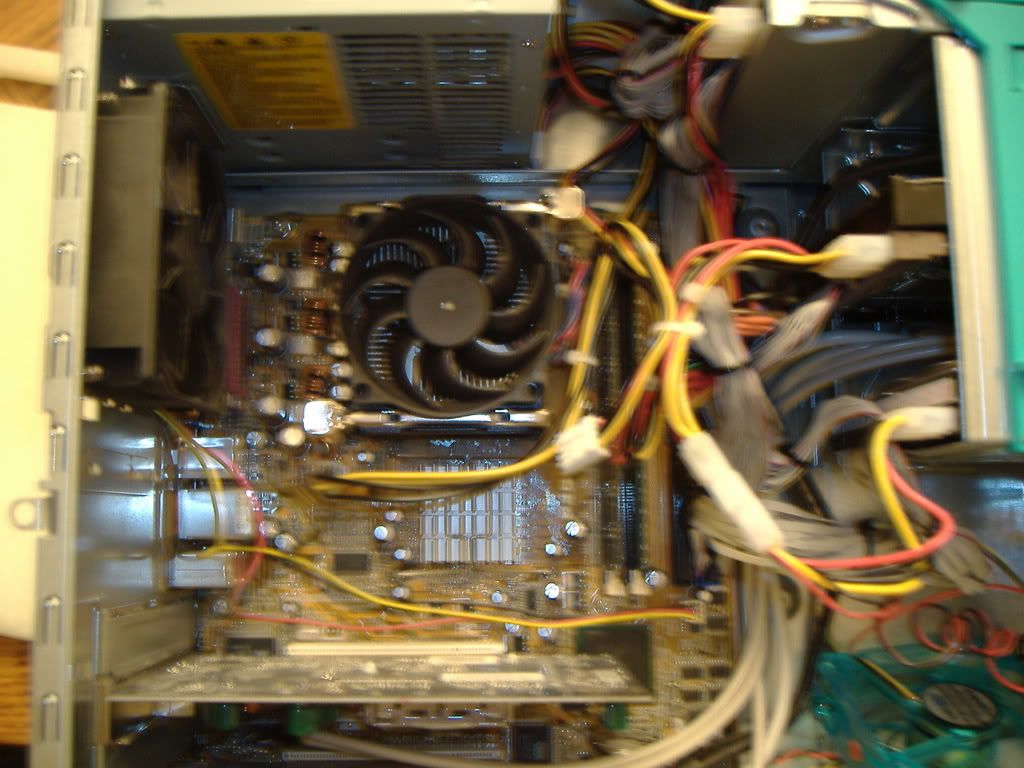 Still the not best job, but it saves me some room, and is much easier to deal with, all at the expense of some time, and cable ties.
CPU
Motherboard
Graphics
RAM
Intel C2D e6850 (3Ghz / FSB 1.333Ghz)
EVGA 122-CK-NF63-TR
EVGA 8800 GT Superclocked 512MB (x2 SLI)
2GB G. Skill DDR2 800 SDRAM (x2)
Hard Drive
Optical Drive
OS
Keyboard
Seagate 320 GB Sata II, 7200 RPM
LiteOn 20x Sata DVD-RW w/ Lightscribe
Windows Vista Ultimate 64-bit System License
Razer Tarantula
Power
Case
Mouse
Mach 1 700w Kingwin
Red Achilles by Platinum Systems
Razer Copperhead
View all
hide details
CPU
Motherboard
Graphics
RAM
Intel C2D e6850 (3Ghz / FSB 1.333Ghz)
EVGA 122-CK-NF63-TR
EVGA 8800 GT Superclocked 512MB (x2 SLI)
2GB G. Skill DDR2 800 SDRAM (x2)
Hard Drive
Optical Drive
OS
Keyboard
Seagate 320 GB Sata II, 7200 RPM
LiteOn 20x Sata DVD-RW w/ Lightscribe
Windows Vista Ultimate 64-bit System License
Razer Tarantula
Power
Case
Mouse
Mach 1 700w Kingwin
Red Achilles by Platinum Systems
Razer Copperhead
View all
hide details