I've been anxious to get a widescreen monitor for sometime now. Initially I was going to get a Dell, but after some more research and some recommendations from Audi, I went with the 24" Gateway. It is a saaaweet monitor.
Side touch-screen controls (ala ipod), tons of inputs, and just a gorgeous picture. I haven't played any games on it yet but I'm sure they'll look quite nice. Thanks to Audi for helping me make up my mind!
Here's a couple pics - Note I am the worlds worst photographer.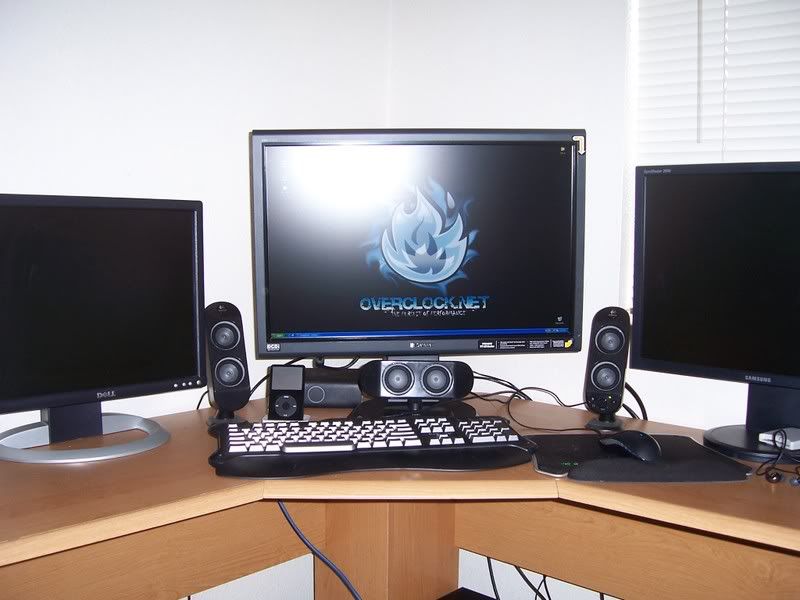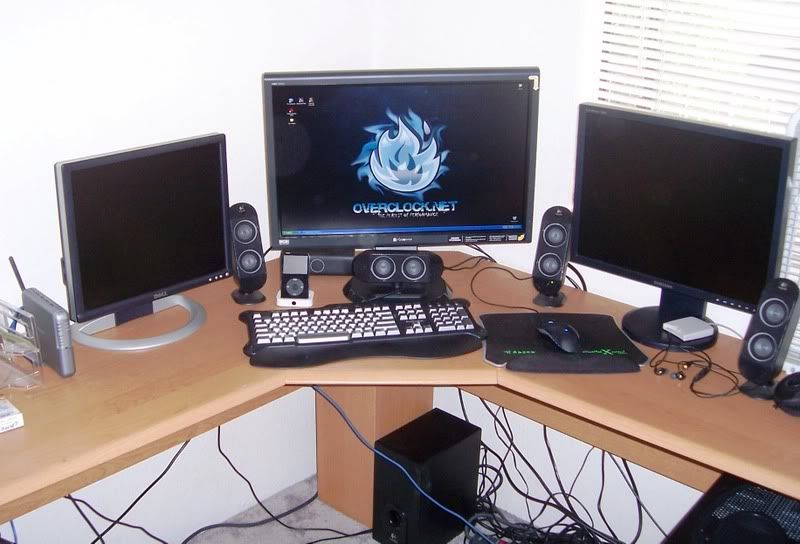 CPU
Motherboard
Graphics
RAM
Q6600 G0 @ 2.4 GHz
Asus Maximus Formula
Asus EN8800GT 512MB
4GB G.Skill DDR2-1000
Hard Drive
Optical Drive
OS
Monitor
1.858TB (3x JBOD)
HP 16x DVD Burner
Vista Ultimate x64 SP2
24" FPD2485 Gateway LCD
Keyboard
Power
Case
Mouse
Razer Lycosa
Ultra X3 1000w
Antec P182
Logitech G5
Mouse Pad
Razer Xact Mat
View all
hide details
CPU
Motherboard
Graphics
RAM
Q6600 G0 @ 2.4 GHz
Asus Maximus Formula
Asus EN8800GT 512MB
4GB G.Skill DDR2-1000
Hard Drive
Optical Drive
OS
Monitor
1.858TB (3x JBOD)
HP 16x DVD Burner
Vista Ultimate x64 SP2
24" FPD2485 Gateway LCD
Keyboard
Power
Case
Mouse
Razer Lycosa
Ultra X3 1000w
Antec P182
Logitech G5
Mouse Pad
Razer Xact Mat
View all
hide details