Quote:
Originally Posted by
DuckieHo
You don't need a fillport and a reservoir before a pump. Just make a choice of one or the other. It is redundant to have both.
Thats what I meant.
Either
the T-line or res before the pump. It looks like he's going to use both though.
Why not use two T-lines (no need for a res) instead? One to fill and the other to drain.
Or you can do what I did and use the same T-line to both fill and drain the loop.
I made a "C" washer which allows me to remove the T-line from the usual vertical position and bend it so I can drain the loop. I can also fill my system while it's on it's side so it is easier to bleed. Have a look:
The hole in the top of my case is bigger than the fillport, but smaller than the "C" washer. It's as easy as loosening the nut just a bit, sliding out the washer, and pulling the T-line out the bottom.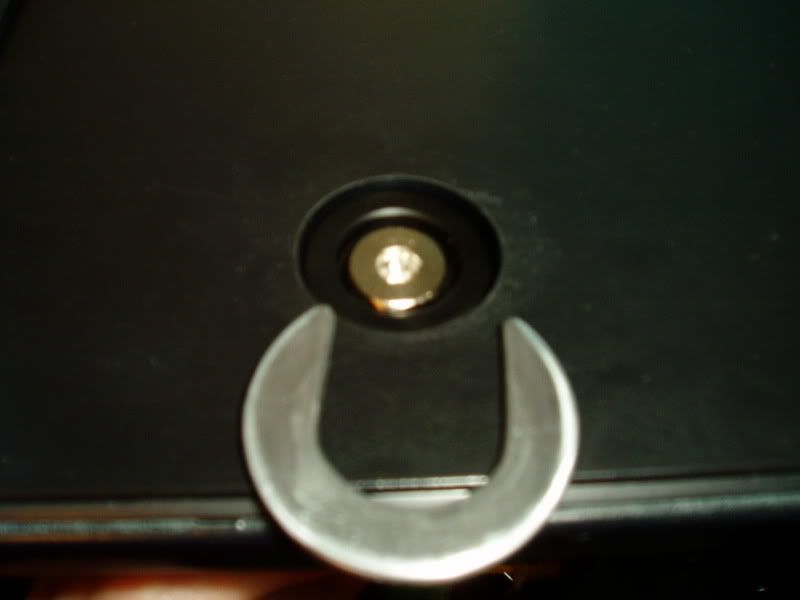 CPU
Motherboard
Graphics
RAM
Q6600 @ 3.20 GHz, 1.400v
ASUS Commando
BFG 8600GTS OC
2GB Team Xtreem PC2-6400
Hard Drive
OS
Monitor
Keyboard
250 GB Maxtor
Ubuntu and XP for games and CAD
Acer AL2216W 22"
Logitec
Power
Case
Mouse
Mouse Pad
SilverStone Zeus 750W
Antec P180
Logitech G7
Everglide Richochet
View all
hide details
CPU
Motherboard
Graphics
RAM
Q6600 @ 3.20 GHz, 1.400v
ASUS Commando
BFG 8600GTS OC
2GB Team Xtreem PC2-6400
Hard Drive
OS
Monitor
Keyboard
250 GB Maxtor
Ubuntu and XP for games and CAD
Acer AL2216W 22"
Logitec
Power
Case
Mouse
Mouse Pad
SilverStone Zeus 750W
Antec P180
Logitech G7
Everglide Richochet
View all
hide details