I've been wanting to for over a year now, and finally got enough money to buy one. Even though over $200 after tax, I can say that this is the nicest case I've ever worked with, and is extremly well built. It's worth the cash. Being a full ATX tower, it has a lot more room than my old mid-size. I love this case, it rocks
Now onto my 12 hour work log.
Out of the box and waiting for me...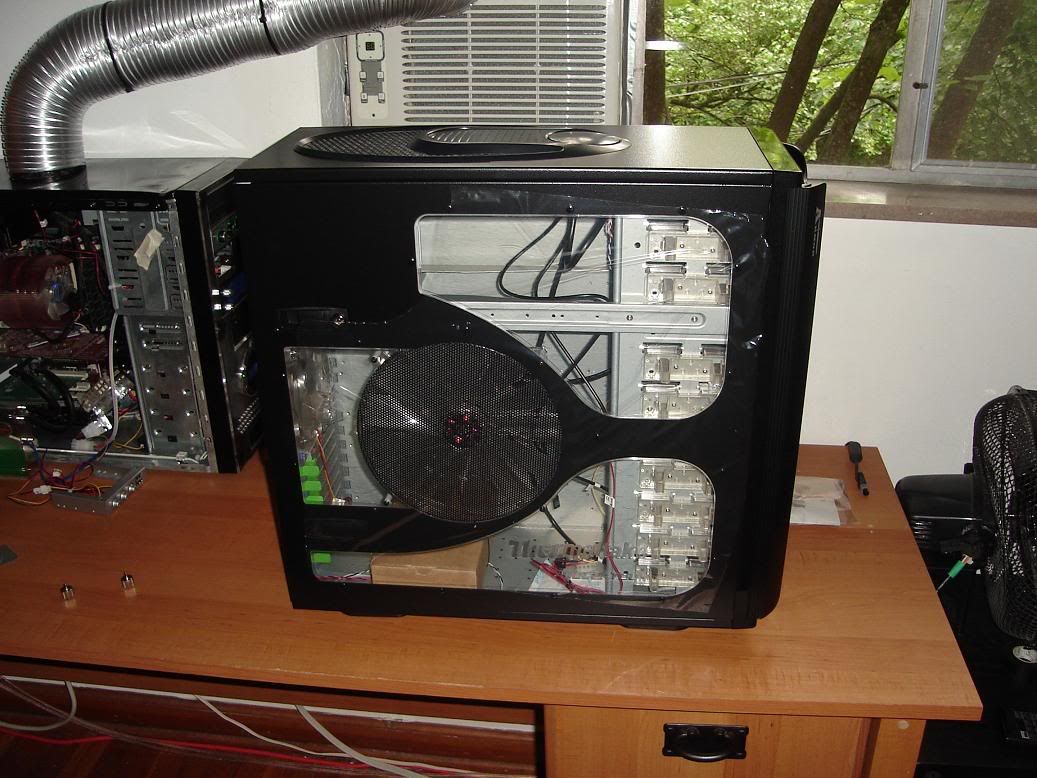 Stripped down and all sexy like.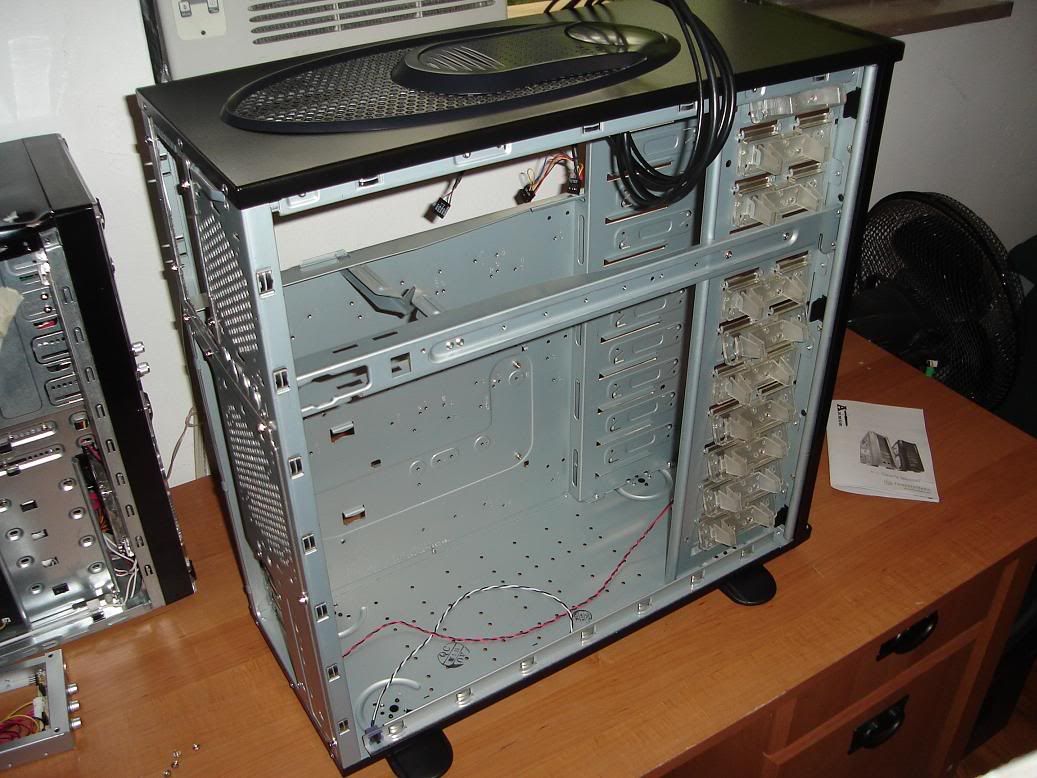 A naked comparison with my old case.
The guts were on my bed though, no sleep till I finished.
The Aspire X-Dreamer II (old case) could have easily fit inside the Armor (new case).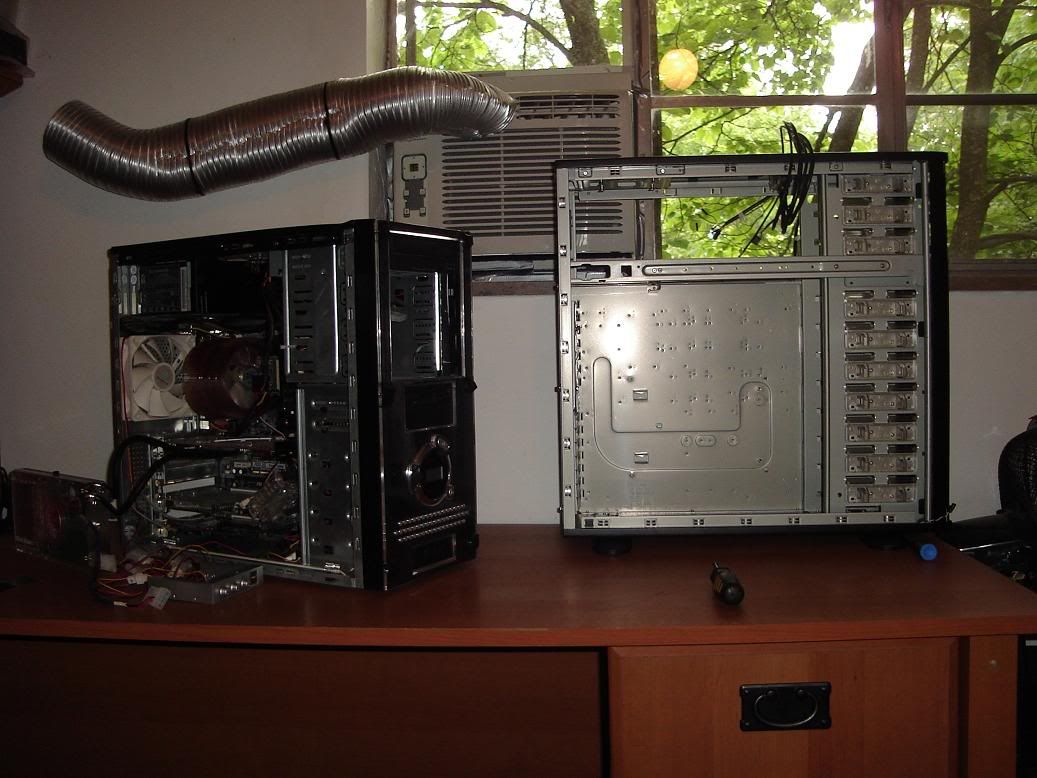 Wiring job on the old one. Even with all the wires jammed back there, the front still looked bad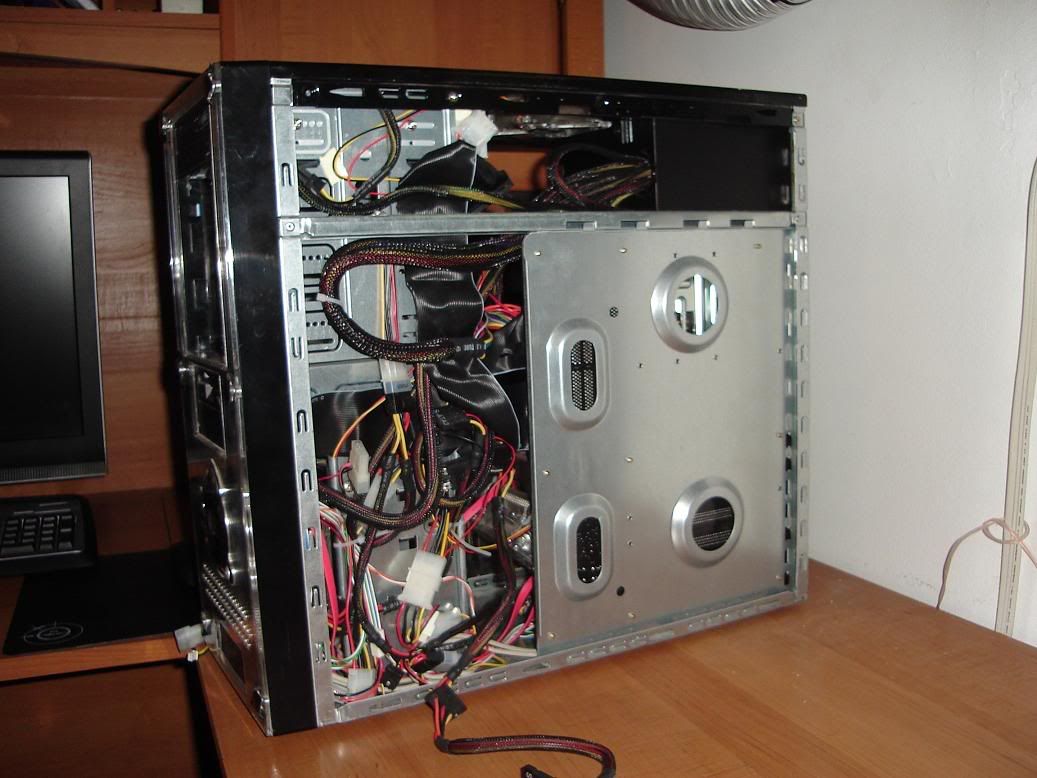 As with any mod, there has to be an injury. My Zalman CNPS9500 decided to bite.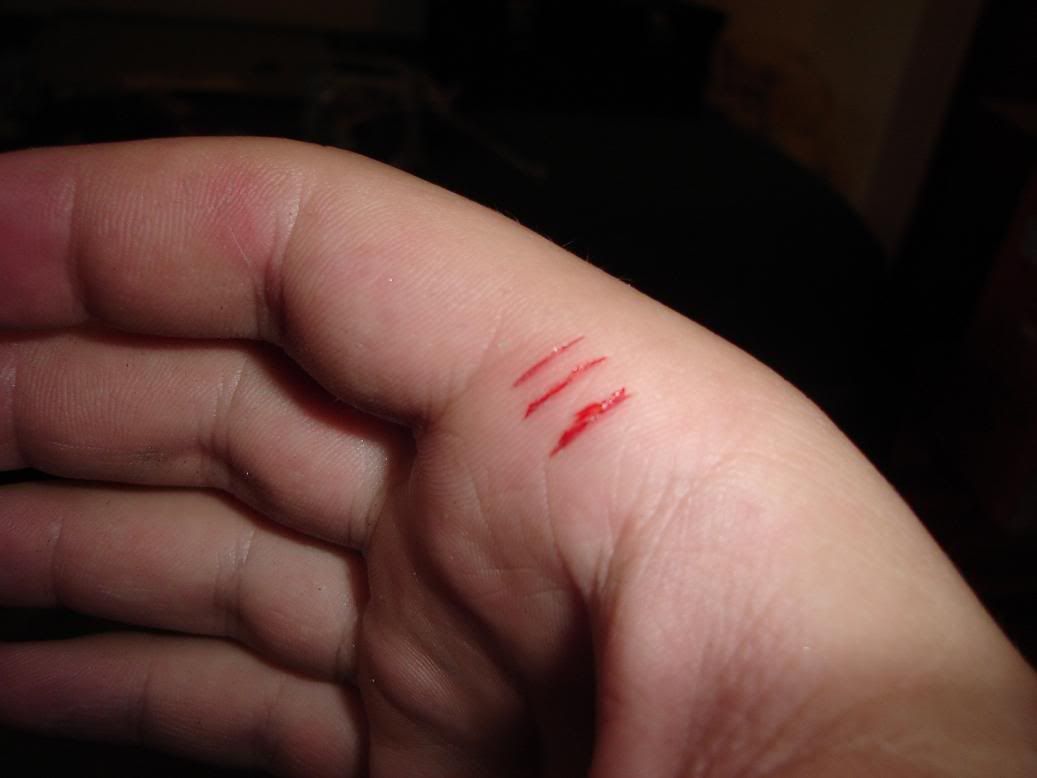 And the angry Zalman, dusty too.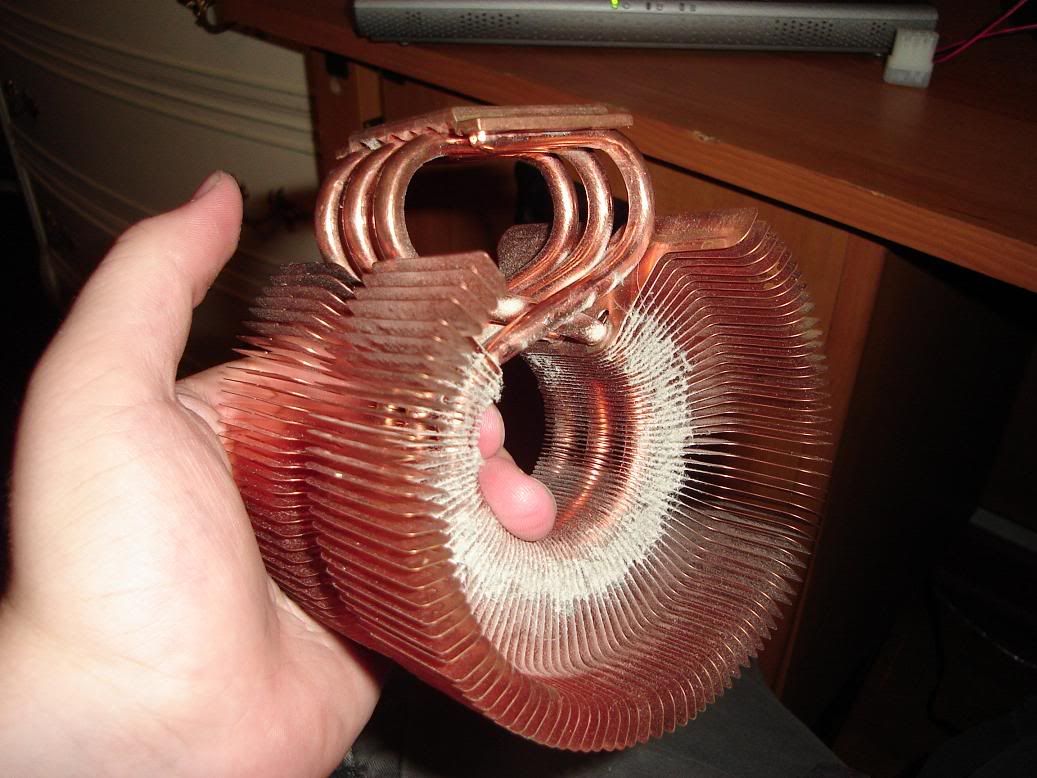 Time for a cleaning!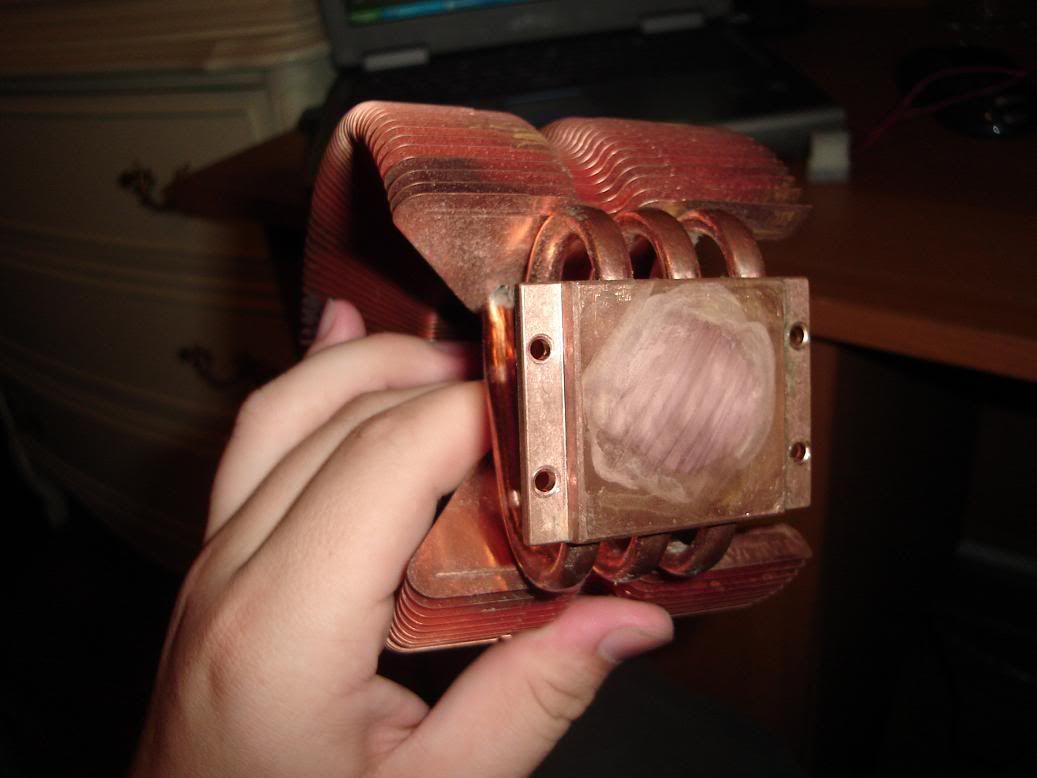 2/3 gallon of white 5% acid vinegar and 2.5 oz of lemon juice. Fastest and best way to clean copper. Only about $3 too.
It's clean again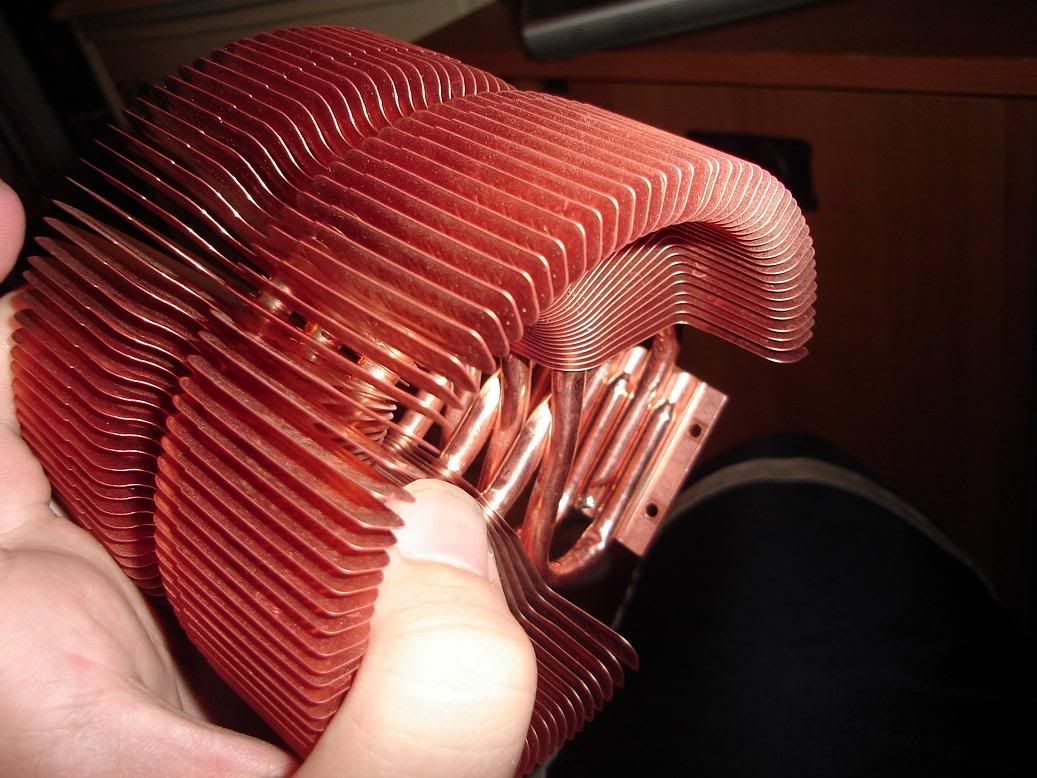 More clean.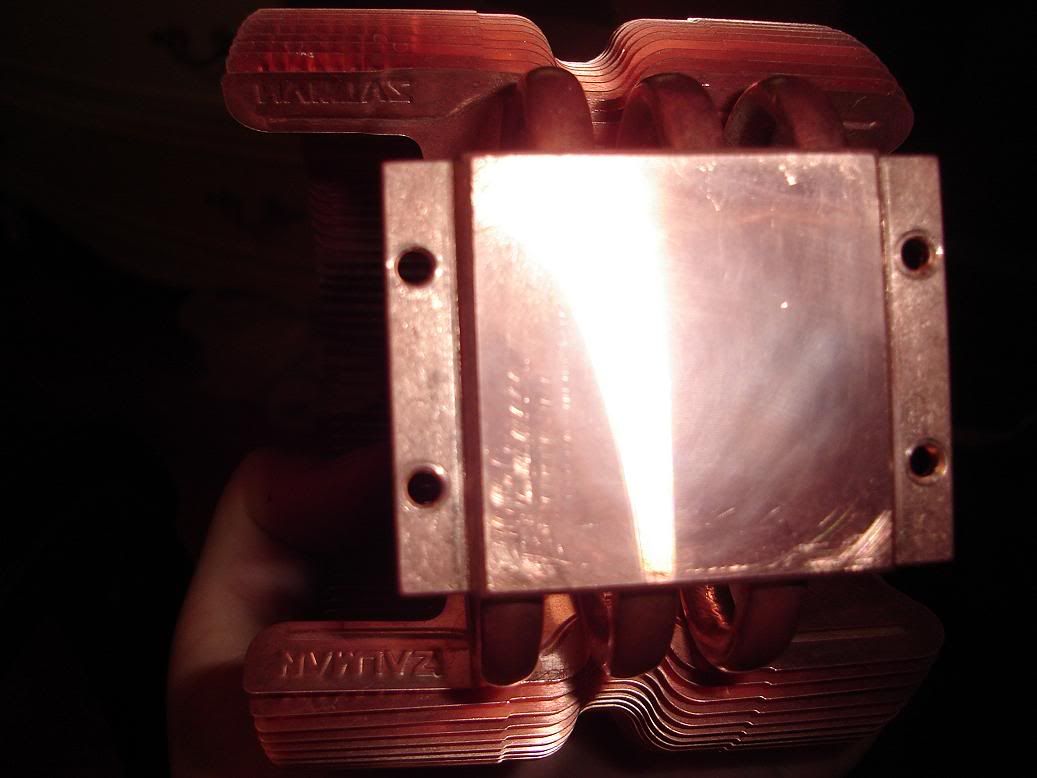 Last clean picture of the Zalman.
Time to work on the motherboard.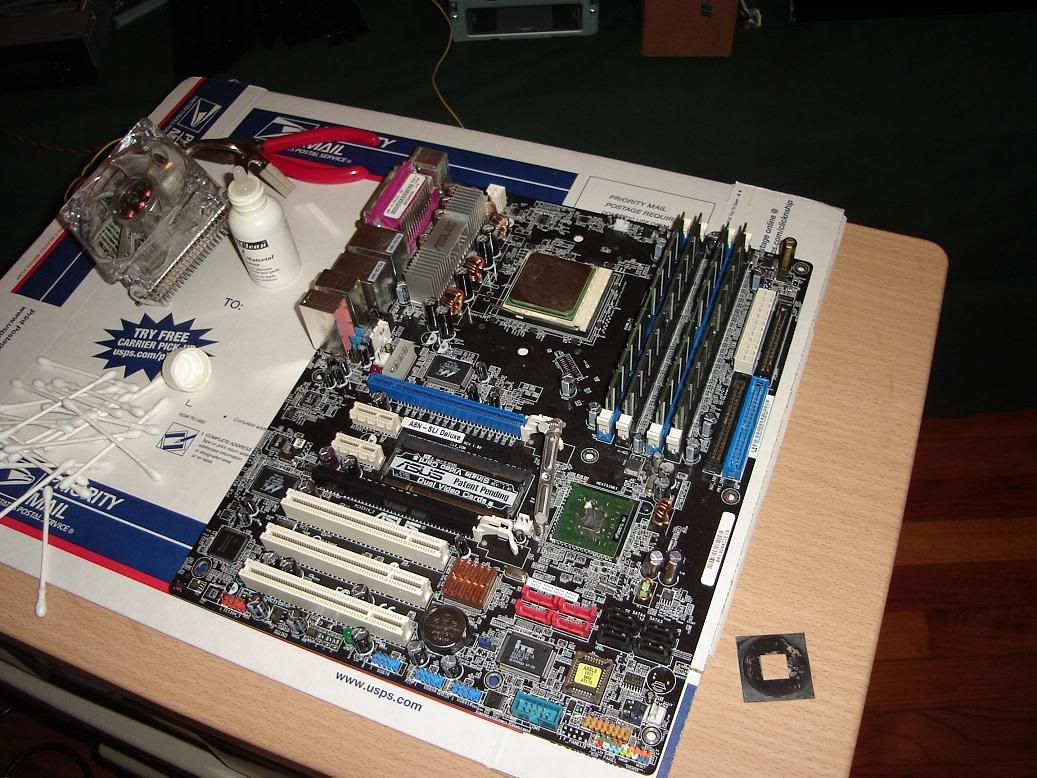 My Thermalright HR-05 SLI is a tad dusty.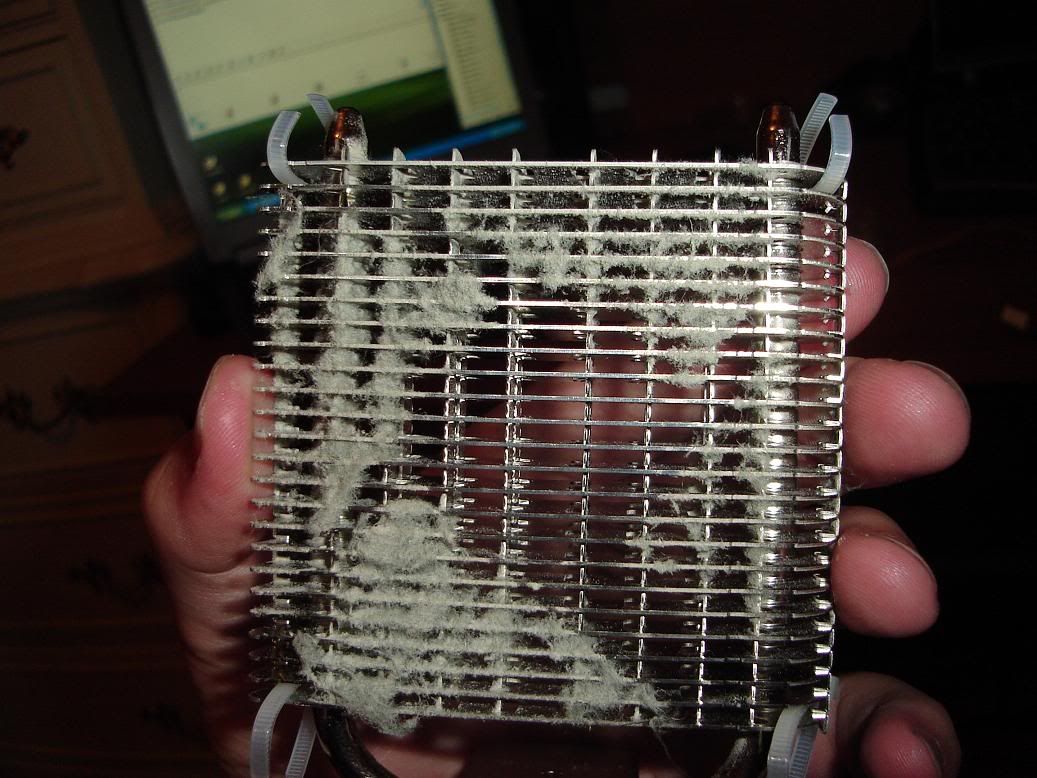 Cleaned and reapplied.
Now in the box. Notice the lack of fan on the Zalman. It never gets one, I'm running passive now at 36C.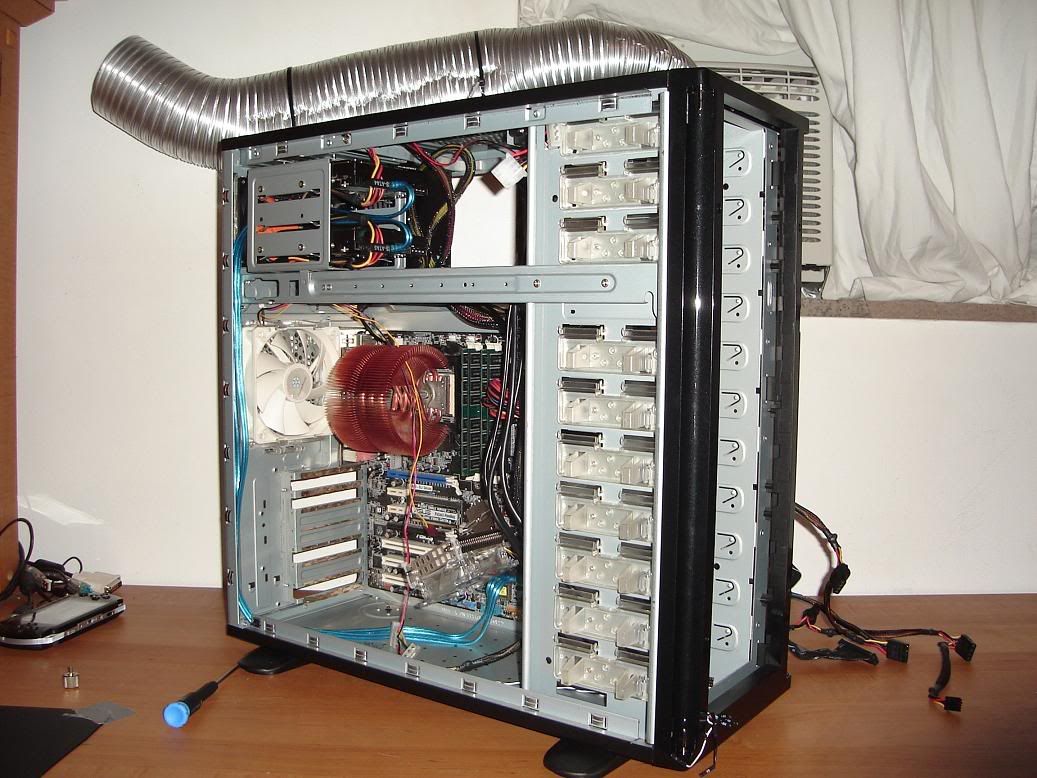 Power switch, reset, and lights. They give you about 4ft of wire. It's almost all used too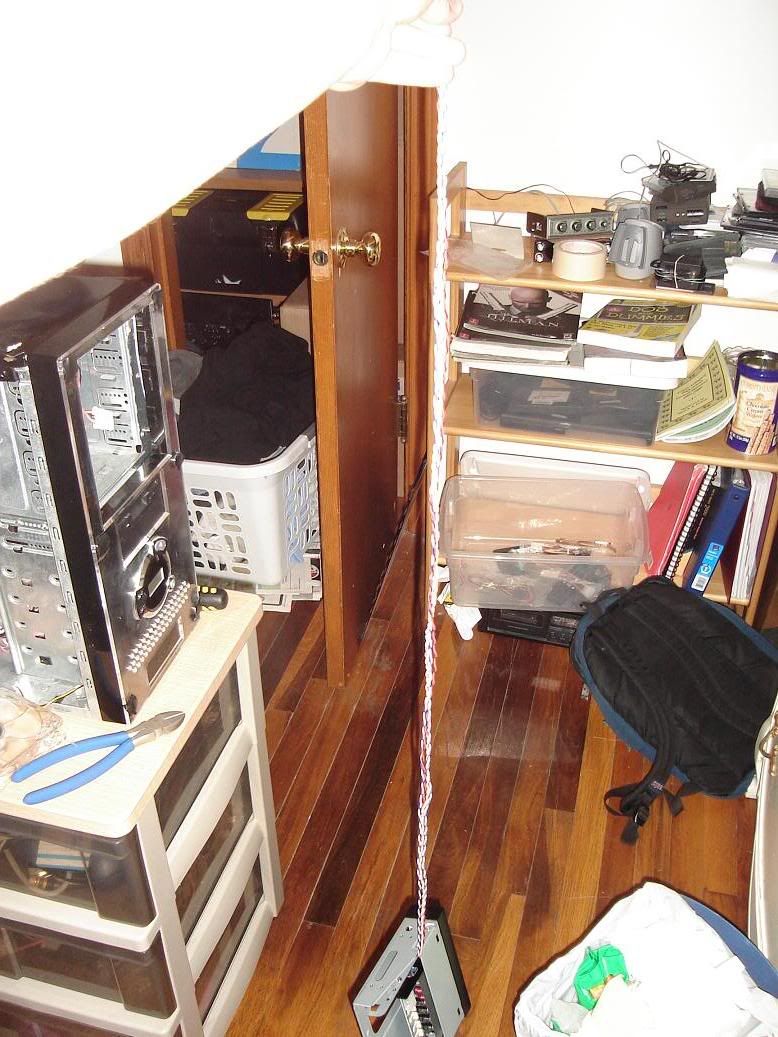 5AM rolls around (had to go push a car around 2am and got sidetracked) so I'm tired and move everything to my desk. I never can rewire in one day anyways.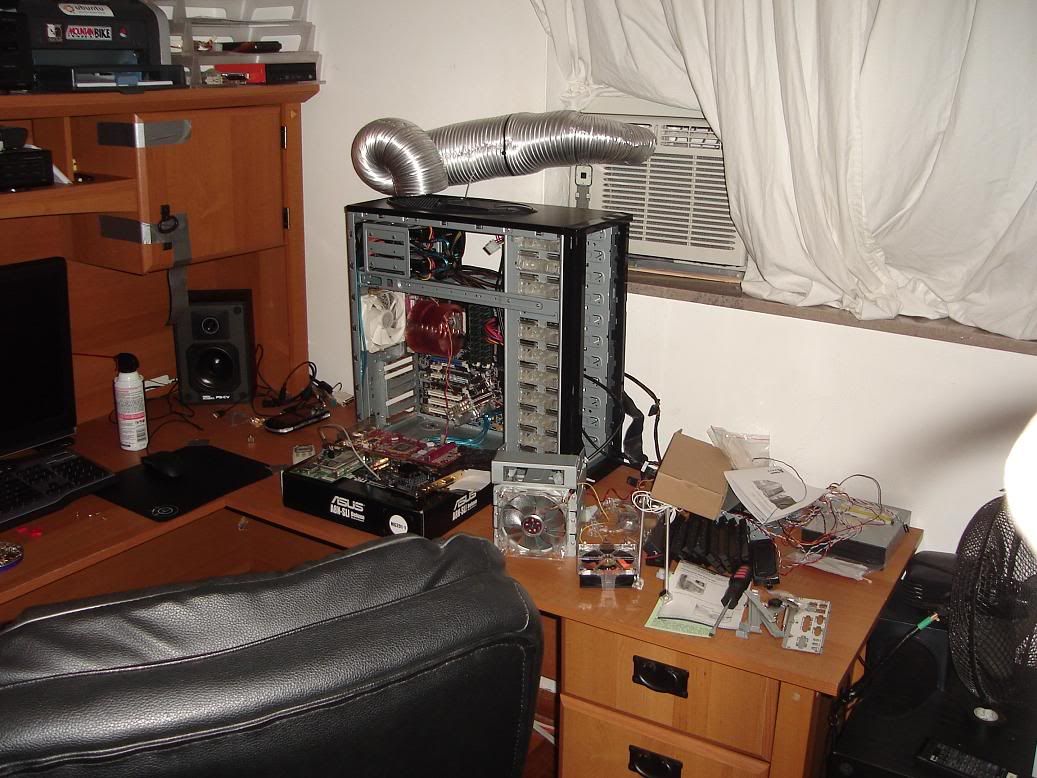 I don't care what anyone says about the 8800 series, the X1900s are much sexier.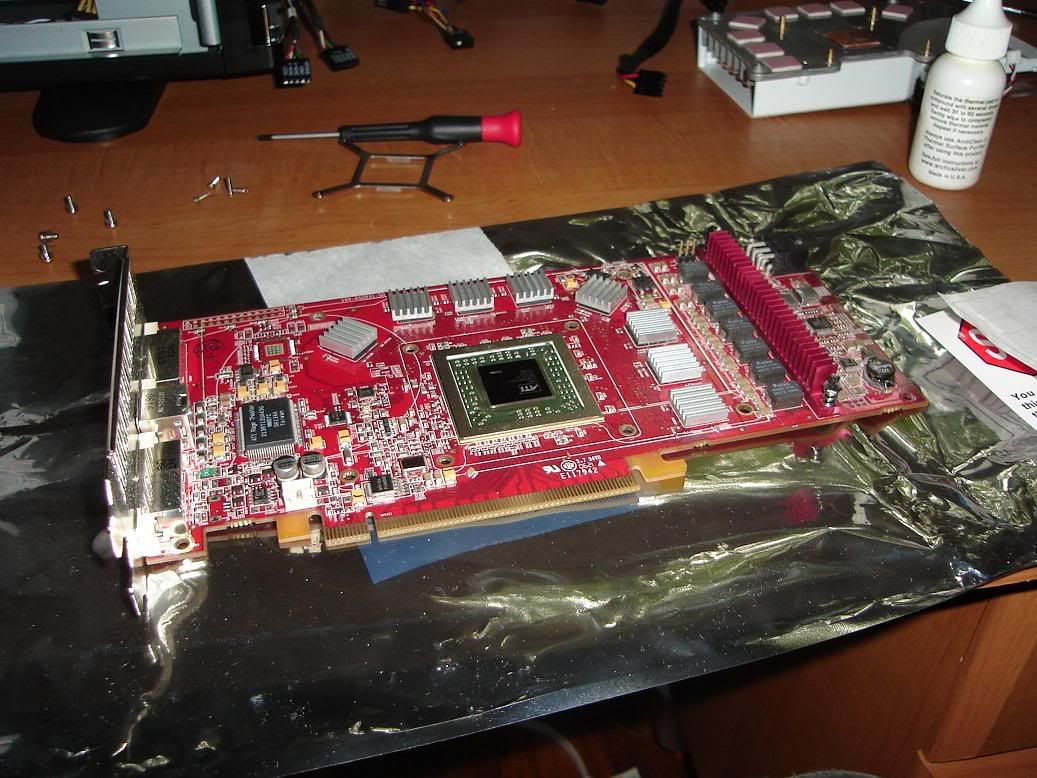 Yum.
Pro HDD wiring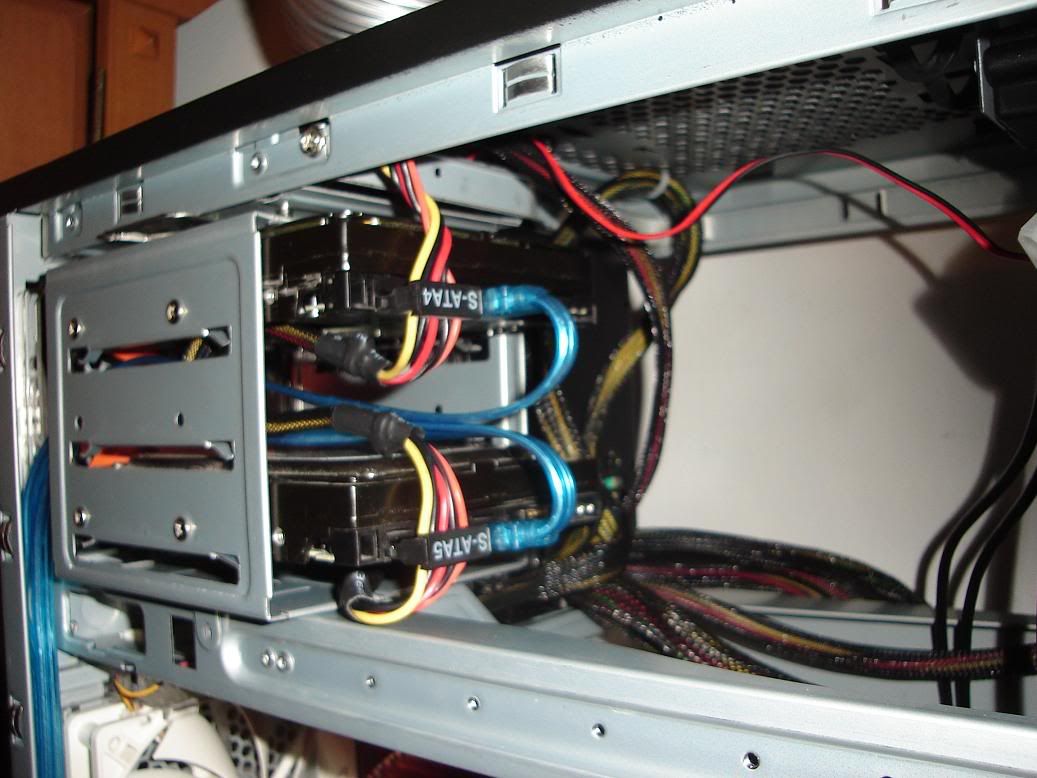 Almost ready to be turned on. This is around the 11hr mark.
Before the front drive bay covers are added. This is everything in it now.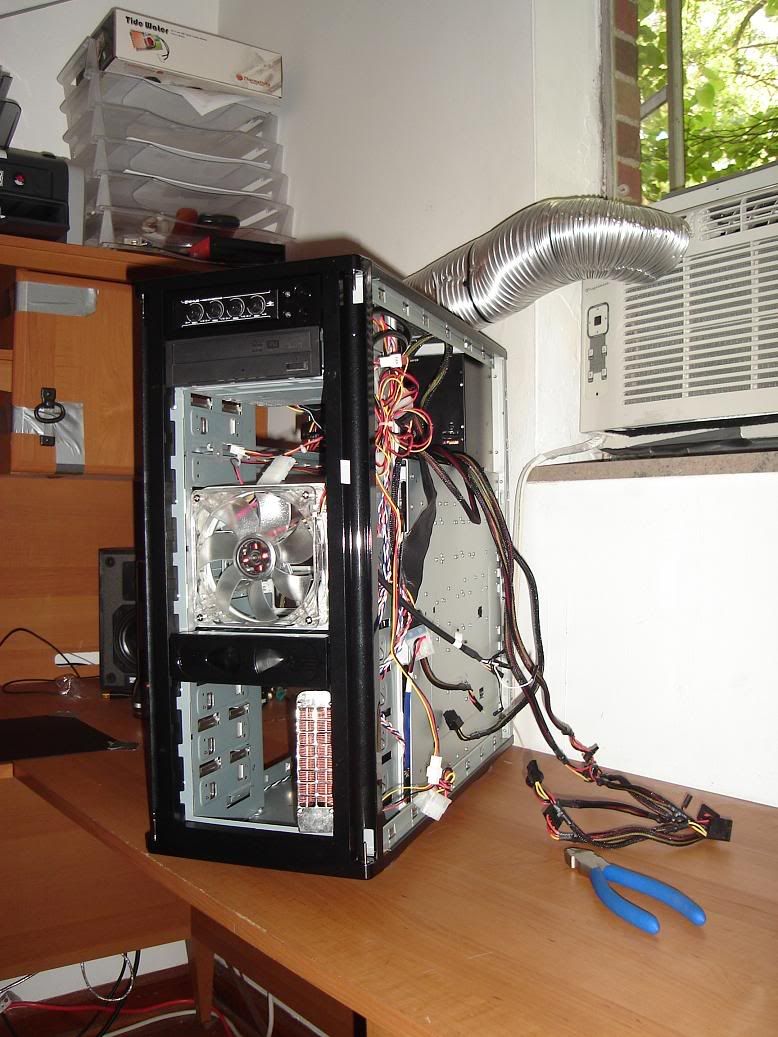 Top down view.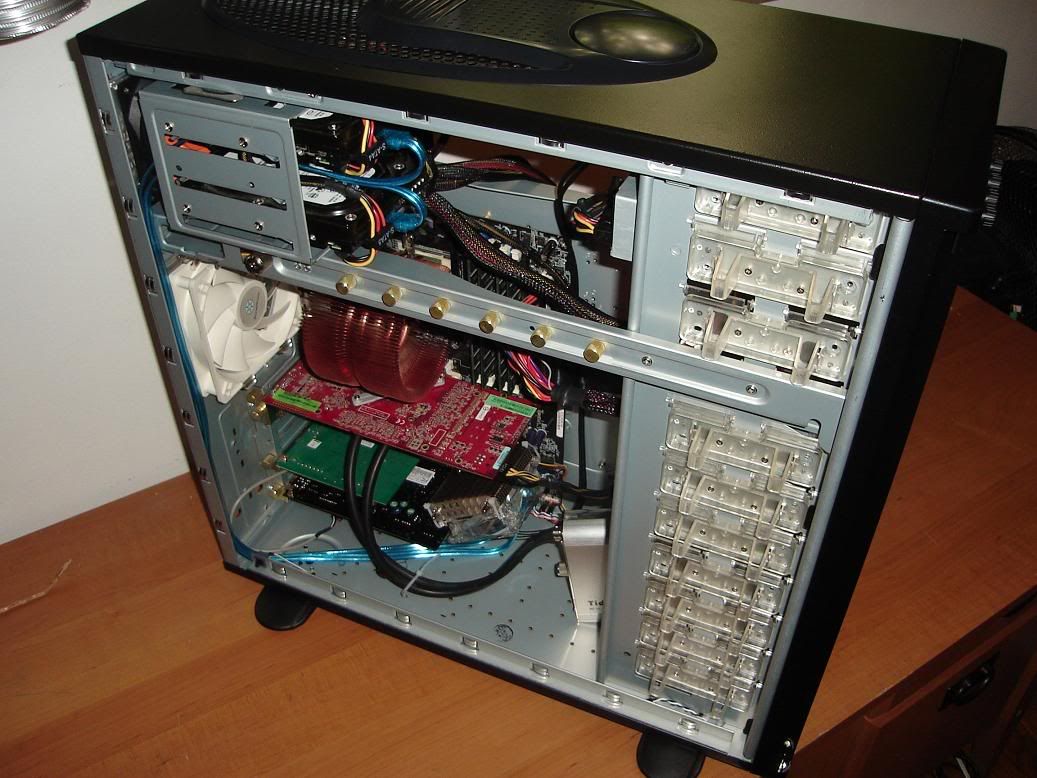 A similar view.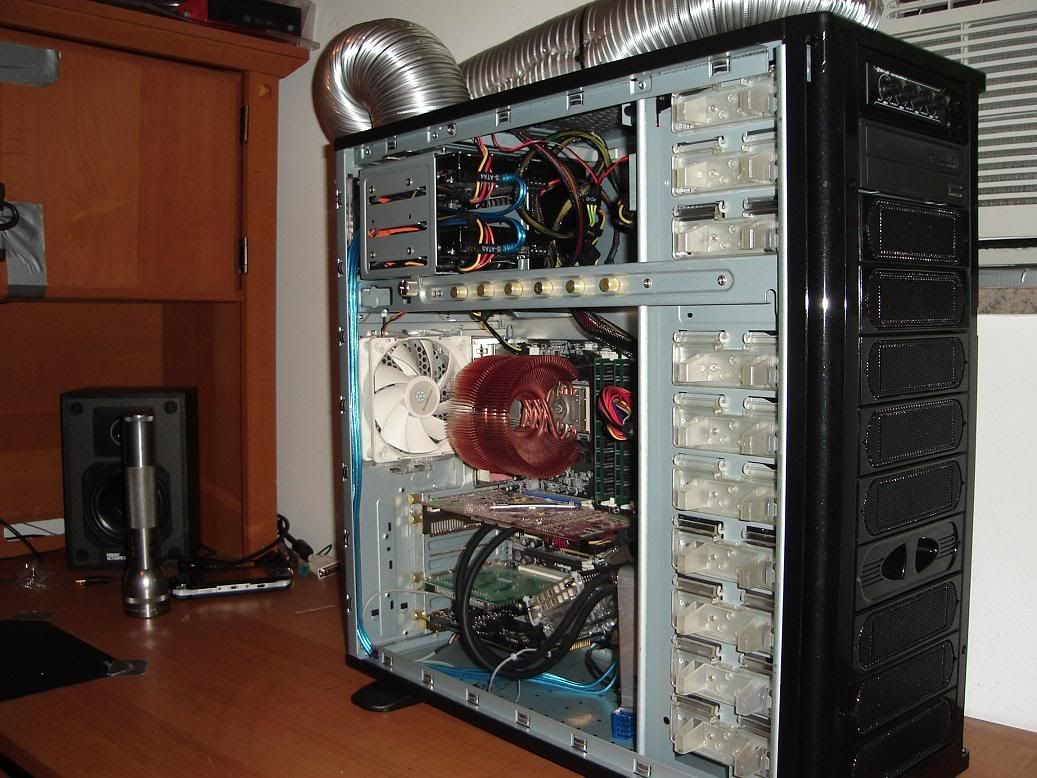 24k Gold (colored paint) thumb screws.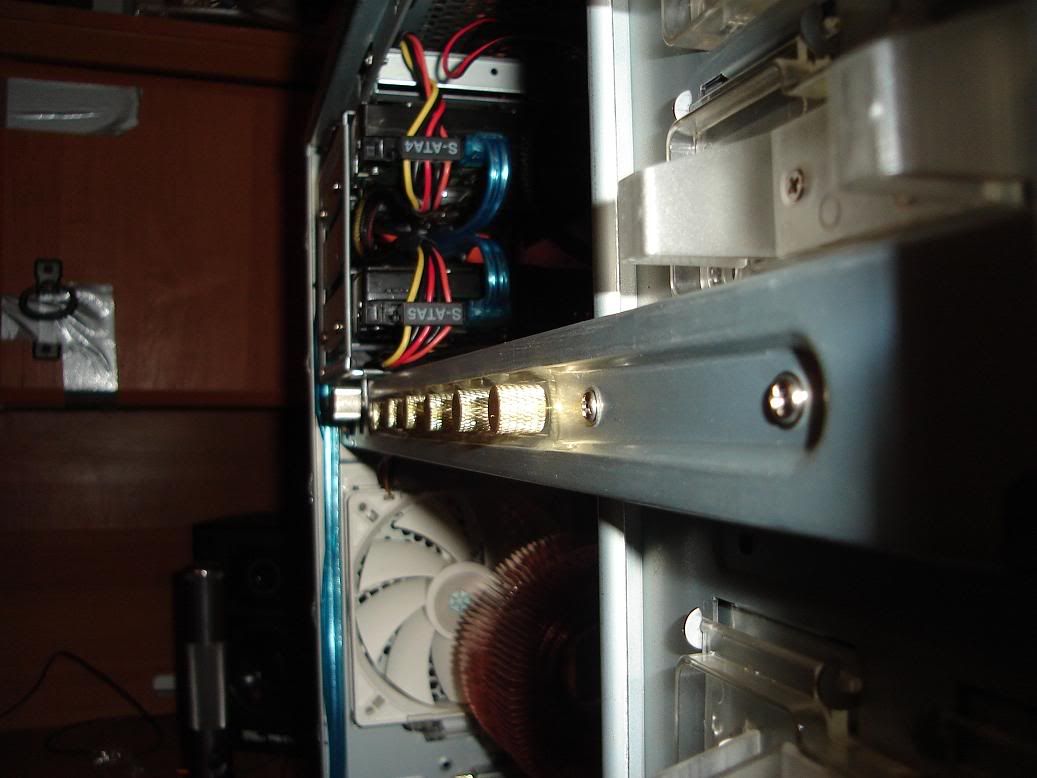 All packed up and ready for it's first boot up.
I didn't brake anything
Windows, and everything else.
Random final shot.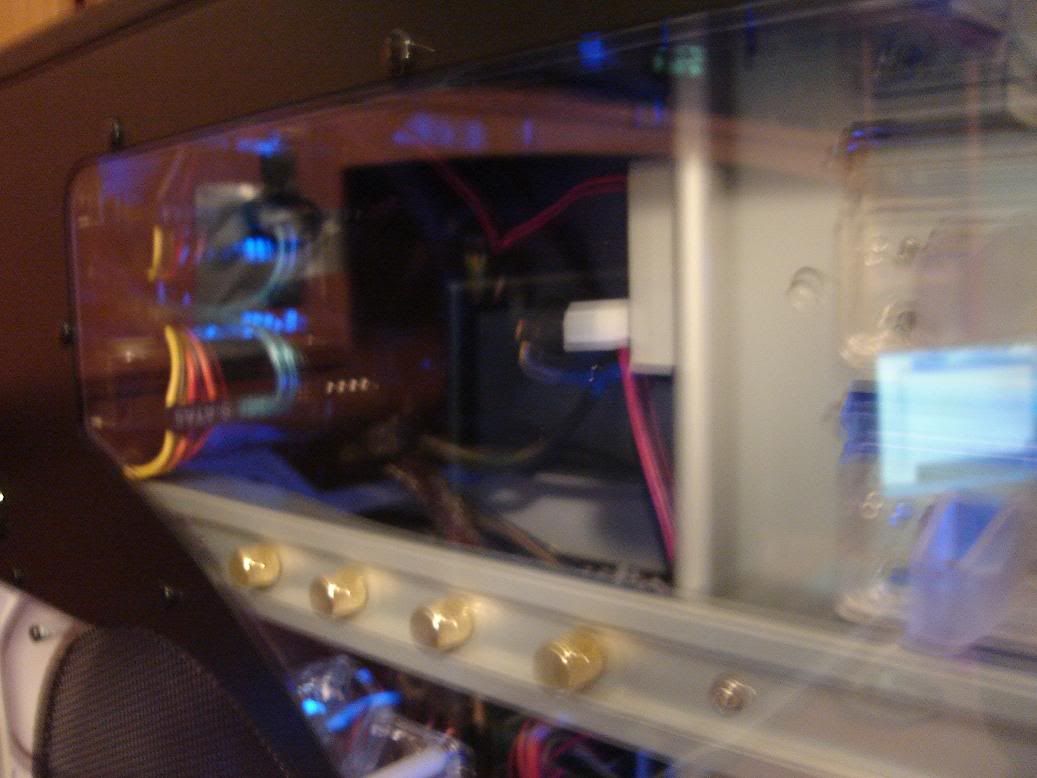 Thanks for looking through all thirty or so pictures. Comment!
CPU
Graphics
RAM
Hard Drive
Core i5 2410M
HD 3000
8GB
120GB SSD
Optical Drive
OS
OS
OS
Super Drive
OSX 10.7.2
Win 7 Enterprise (In VB)
Ubuntu 10.04 (In VB)
Monitor
Power
13" 1280x800
65w Magsafe
View all
CPU
Motherboard
RAM
Hard Drive
Q9300
Gigabyte P35
8GB DDR2
2TB WD
Hard Drive
Hard Drive
Hard Drive
Hard Drive
2TB WD
2TB Seagate
1.5TB Seagate
1.5TB Seagate
Hard Drive
Hard Drive
Hard Drive
Optical Drive
1TB Hitachi
1TB Hitachi
500GB WD
DVD-RW
OS
Monitor
Keyboard
Power
Win Server 2012
Headless/15" touchscreen
Apple mini USB
PC P&C 500W
View all
hide details
CPU
Graphics
RAM
Hard Drive
Core i5 2410M
HD 3000
8GB
120GB SSD
Optical Drive
OS
OS
OS
Super Drive
OSX 10.7.2
Win 7 Enterprise (In VB)
Ubuntu 10.04 (In VB)
Monitor
Power
13" 1280x800
65w Magsafe
View all
CPU
Motherboard
RAM
Hard Drive
Q9300
Gigabyte P35
8GB DDR2
2TB WD
Hard Drive
Hard Drive
Hard Drive
Hard Drive
2TB WD
2TB Seagate
1.5TB Seagate
1.5TB Seagate
Hard Drive
Hard Drive
Hard Drive
Optical Drive
1TB Hitachi
1TB Hitachi
500GB WD
DVD-RW
OS
Monitor
Keyboard
Power
Win Server 2012
Headless/15" touchscreen
Apple mini USB
PC P&C 500W
View all
hide details