Quote:
Wanna big chassis? Look not much further than two new offerings from Lian-Li.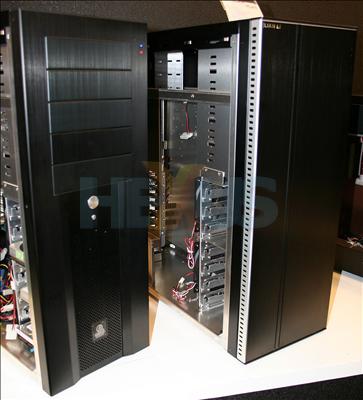 Lian-Li will be introducing a couple of chassis large enough to cater for an EATX motherboard.

The PCA70B (l) and PC-A71B (r) only differ in terms of external appearance. Both feature 5 5.25in bays, 10 internal 3.5in bays, (of which 3 are removable) and, of course, internal space for motherboards measuring 12in-by-13in. That dictates even AMD's upcoming foot-long Radeon 2900 XT (should I even say that?) will fit in without problems.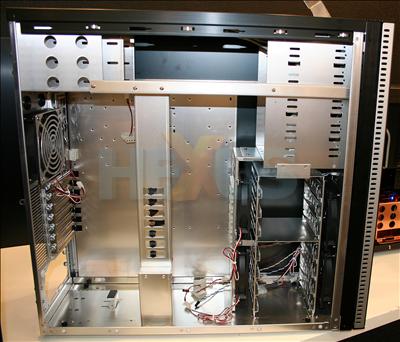 Internal layout looks good and the 615x595x220mm (D,H,W) behemoths should make for decent high-end/workstation chassis. They arrive outfitted with 6 slow-spinning 120mm fans, too.

Tentative pricing is set at around $260 and we expect to see them in retail form in the next two months.
http://www.hexus.net/content/item.php?item=8987
wow... they are huge!!!
CPU
Motherboard
Graphics
Graphics
Ryzen 1600
Asus Crosshair VI Hero
1080 Ti Aorus Xtreme
1080 Ti Aorus Xtreme
View all
hide details
CPU
Motherboard
Graphics
Graphics
Ryzen 1600
Asus Crosshair VI Hero
1080 Ti Aorus Xtreme
1080 Ti Aorus Xtreme
View all
hide details