Okay. I have a Xion Hydraulic. It's a pretty awesome case, but it isn't quite well-cooled enough for me with it's stock cooling. I have a $260 "upgrade kit" I'm gonna get soon that includes a good 5.1 system, a wireless mouse, a sound card, a second 7200.10 HDD (A small 80 gig with the sole purpose of holding Vista for a dual-OS setup) an Artic Cooling Freezer 7 (with some AC5), and some serious cooling work on this case. I was going to get an Antec 900 to replace it, but I think it'd be more personal to just mod this case a little instead of replacing it.
Here is the case:
http://www.newegg.com/Product/Produc...82E16811208019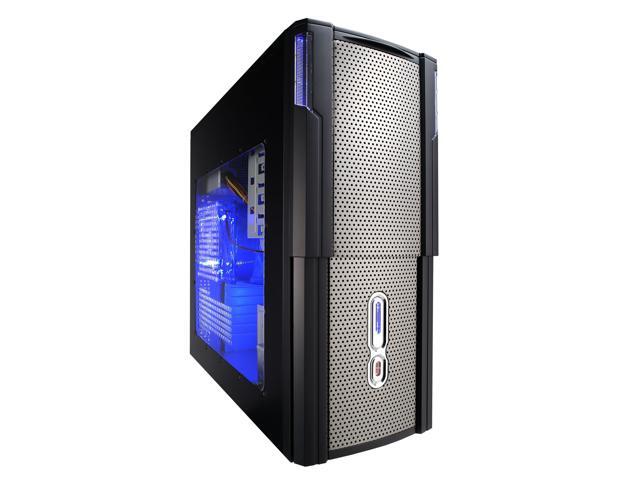 Here are the 120mm fans I plan to work with:
http://www.newegg.com/Product/Produc...82E16835150066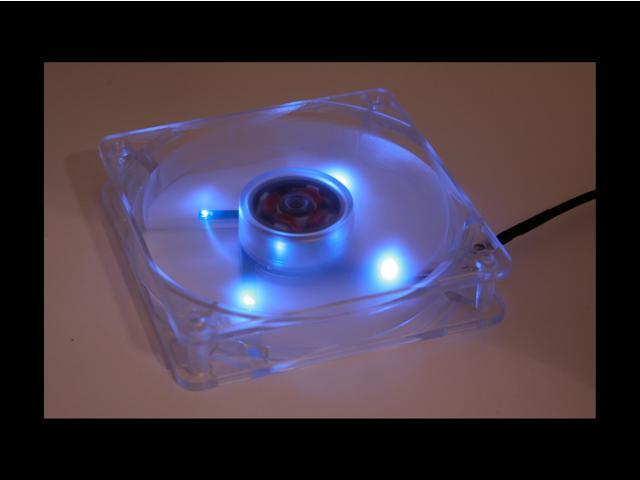 The case comes stock with a side 140mm intake fan, with a CPU air duct on the inside. It fits nicely over my E6420's stock cooler, not sure if it'll fit over the Freezer 7. Hopefully the fan itself won't have to be removed for the HSF.
Summary of this planned mod:

-There is a 120mm exhaust on the back, it works fine, I'll keep it.

-My PSU is about 4 inches from the top of the case, but it does exhaust air

-Just under the side blue LED 140mm, there is a spot for another 120mm.

-I want to mod in TWO top exhaust fans, in the back and middle of the top of my case.

-There is room for a 120mm (or dual 80mms, but why would I do that?) in front of the HDD bays after I removed the blue 2x 80mm fan bracket. It doesn't have 80mm fans, it's just a bracket and filter for them. Screw that, 120mm FTW.

-I will be getting a bracket to fit in three of my 5.25 bays for another front 120mm.
Okay.
First off, I will be putting a bracket in the front of my case to take up the space of three 5.25 bays.
This is the bracket I will use
http://www.newegg.com/Product/Produc...82E16835185020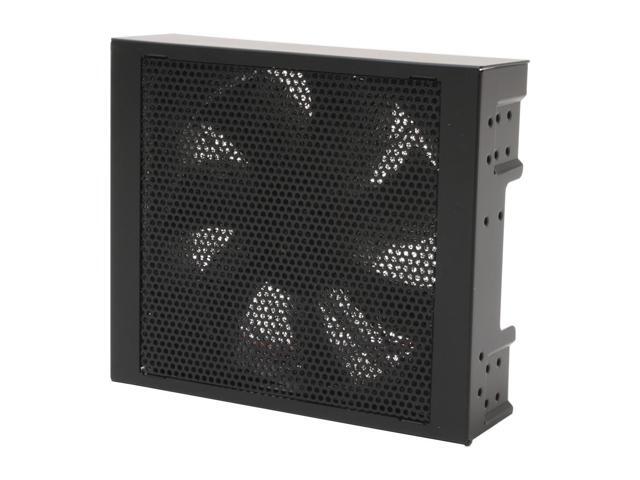 Of course, I'll be removing the fan it comes with and replacing it with one of those blue LED 120mms.
This will be the first intake fan on the front of my case. Then, in front of the HDD bays, there is room for a 120mm fan. It came with a snap-on thing that holds 2 80mm fans there (no 80mm fans included). I took it off. I will put another glowing 120mm fan here. And, for the last unmodded fan addition, I will put a 120mm under the 140mm. The 140mm cools the CPU, this one will just push air into the system. All of these fans will be intakes.
Now for the fun part. First off, there is nothing but flat metal on the motherboard side of my case. In the lower left side of this side of the case, there is an empty spot I can easily fit another 120mm in if I cut out a space for it. I will do this.
So. I will have a zillion fans on the front, and sides of the fan sucking air in as intakes. Now for the exhaust. Currently my PSU and a rear 120mm fan blow some air out the back of my case. I think they do a good enough job for the back. However, there are 3 or so inches of space between my PSU and the top of my case.
Dual 120mm top exhausts? Hell to the yes.
So, most of this is easy stuff, but I need help. I want to cut out spaces for three 120mm fans on the side and top of my case. I want to know how to go about doing this without making my case look bad. I really could use advice on this.
If you have a suggestion for better 120mm fans, I'd love it. Considering how many of them I need, they've gotta be somewhat cheap. Noise isn't too great a factor, but I don't really need a jumpjet on my desk. They must push a good amount of air.
And I know this is overkill. Some of these fans are purely a waste, probably. But damn it, I want to.
This is in plans, and won't be possible for another one or two weeks at the least. So suggestions and advice are very, very welcome.;
CPU
Motherboard
Graphics
RAM
C2D P8700 @ 2533
Asus G72GX (Intel P45)
GTX 260M
6gb DDR2-800
Hard Drive
Optical Drive
OS
Monitor
500gb SATA
DVD-RW
7 Premium x64
Laptop Display 1600 x 900
View all
hide details
CPU
Motherboard
Graphics
RAM
C2D P8700 @ 2533
Asus G72GX (Intel P45)
GTX 260M
6gb DDR2-800
Hard Drive
Optical Drive
OS
Monitor
500gb SATA
DVD-RW
7 Premium x64
Laptop Display 1600 x 900
View all
hide details