Project:
Odio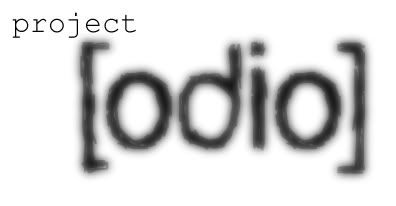 The Case:
Lian Li PC-V2000B Plus II
The Modder:
Trendy
The Goal:
To Produce a Modified Computer Case Without Losing the Sleek Style of the Stock Look.
I had a request for me to start a worklog for my latest mod project, so here it is, in the text. My goal with this mod isn't to change the entire feel of the computer case, but more to accent the already sleek and cool style that the Lian Li PC-V2000B and to add my own personal spin. Although I could end up changing the case's look entirely.

Planned Mods (so far):
[ ] Side Panel Window w/ Two-Way Mirror Acrylic – Seamless
[ ] Wire Sleeving – All Wires, Except Main Motherboard Power Cable and Three SATA Cables
[ ] Watercooling Routing/Fixtures - Fillport Top of Computer Case (Danger Den Delrin Fillport), Inlet & Outlet Holes in Mid-Divider for Tubing Leading to Radiator, Inlet & Outlet Holes in Inside Drive Bay Covers for Tubing Leading to Pump
[ ] Radiator Fan Shroud – Possibly Two Empty Fan Housings Covered with Thin Aluminum
[ ] Painted CD-RW/DVD Combo Drive Casing – Possibly a Cheap Chrome/Silver Metallic Paint, or a Simple Black Paint Job
[ ] Cold Cathode Switch Bus – Two Rocker Switches w/ LEDs Mounted to a Lian Li Black Drive Bay Cover. One Switch to Control UV Cathodes, One Switch to Control Blue Cathodes.
[ ] Acrylic Drive Bay Cover w/ "Odio†Logo Etching & Blue Cold Cathode or LED Back Light (Possibly Made From Two-Way Mirror Acrylic Scraps)
[ ] "Odio†Logo - I Will Be Creating a Logo, Haven't Decided How Yet.
[ ] Hard Drive Bay Mod – Cut Removeable Hard Drive Racks To Fit In Same Compartment With Radiator, Helps to Hide More Clutter from Window-View