hey got my shipment from Petra's today.....dont they look nice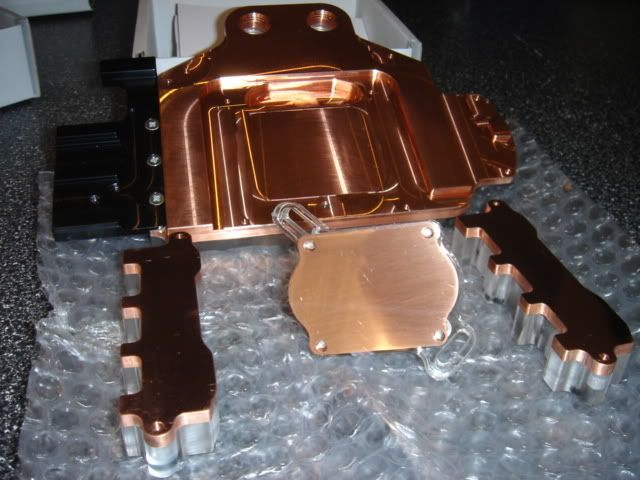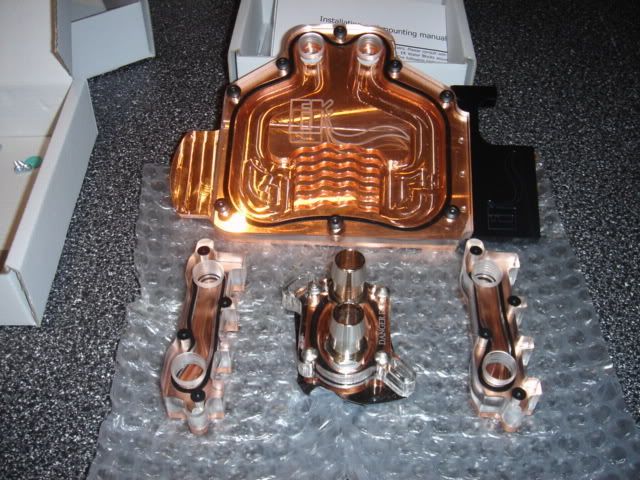 All are lapped really well, but the GTS is a bit dull, but man that thing is heavy!!
My GTS is on RMA now, so ill be getting it back in the middle of this week,
so ill start re-doing my whole 1st and my new second loop hopefully by wed.
Big mod!!!
CPU
Motherboard
Graphics
RAM
E6600 @ 3.6 , 1.45v
ASUS P5B-Deluxe WiFi
EVGA 8800GTS 640Mb
4 x 1Gb Patriot PC2-8500 DDR2-1066@5 5 5 9
Hard Drive
OS
Monitor
Keyboard
RaptorX 150Gb , 3 x 320Gig Seagate 7200.10
Windows xp pro
SyncMaster 915n
Microsoft RECLUSA
Power
Case
Mouse
Mouse Pad
Corsair 620HX
Thermaltake Armor 25cm Side fan
Mx518
FUNC F10.s
View all
hide details
CPU
Motherboard
Graphics
RAM
E6600 @ 3.6 , 1.45v
ASUS P5B-Deluxe WiFi
EVGA 8800GTS 640Mb
4 x 1Gb Patriot PC2-8500 DDR2-1066@5 5 5 9
Hard Drive
OS
Monitor
Keyboard
RaptorX 150Gb , 3 x 320Gig Seagate 7200.10
Windows xp pro
SyncMaster 915n
Microsoft RECLUSA
Power
Case
Mouse
Mouse Pad
Corsair 620HX
Thermaltake Armor 25cm Side fan
Mx518
FUNC F10.s
View all
hide details