well i guess i havent really posted anything in the last few days. i did a lot of work to the front door as well as the front panel.
the first thing i made sure to do was finish painting the front door. its been half done for weeks now and so i just got fed up with seeing it lying around and i finished it. here it is.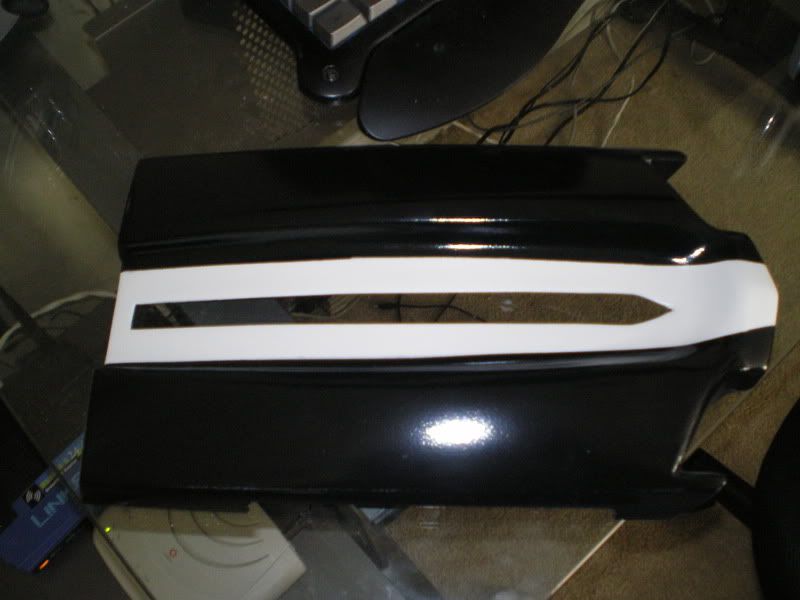 and with the pinstripes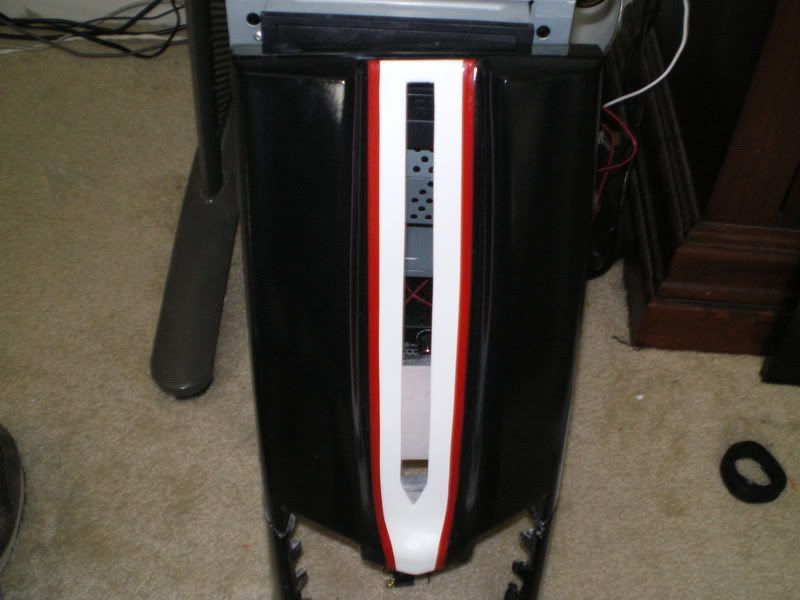 then i bought a 3 fan controller and 2 silenx (18 db / 90 cfm) fans. the only problem was that the silenx fans are so thick! i had to remove the hard drive bay from the case and just put my hard drive(s) in the 3.5" bay. looks much neater and it got the job done!
for the front panel, i decided to get a fighter pilot toggle switch. this thing looks sexy, and i
think
it fits, hahaha, lets just pray shall we. in order to make that switch fit, i had to use the bottom 5.25" drive bay and the top 3.5" floppy bays to fit it. i took some bondo, put it over the bay covers to make it nice and sturdy. the 3 fan speed controller fits in the lower 3.5" bay and controls the heat sink fan and the front/rear fans.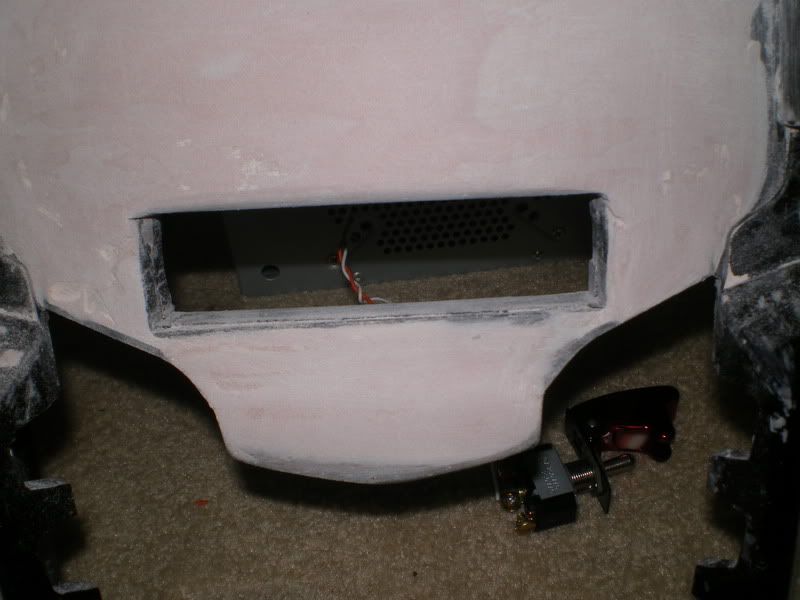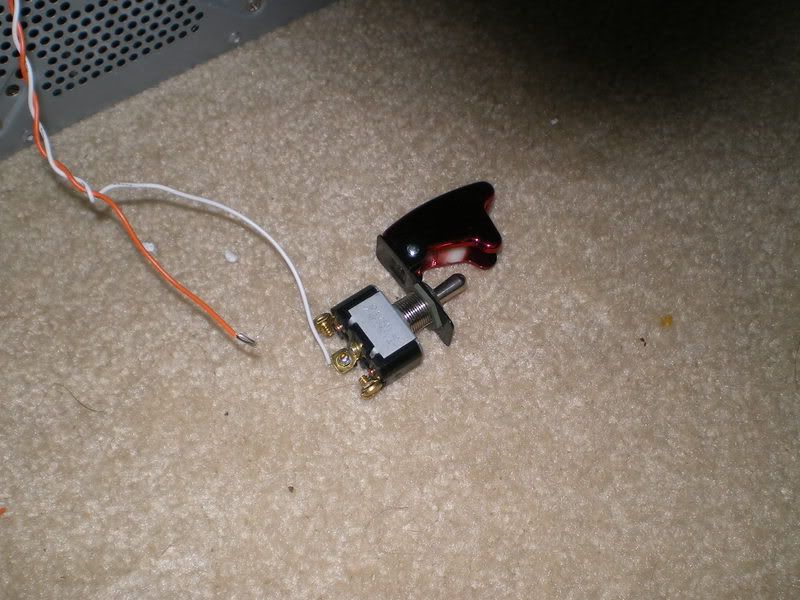 tell me what you think
CPU
Motherboard
Graphics
RAM
P4 Prescott 650 @ 4.01
Gigabyte 965P-DS3
7900GTKO
1 GB PC-5300 (2x512)
Hard Drive
OS
Monitor
Keyboard
160GB SATA
XP SP2 Professional
Dell 17" Flat Panel
Saitek Eclipse
Power
Case
Mouse
Mouse Pad
ThermalTake 600W
Raidmax Sagitta
Logitech MX-518
Steel-Pad QcK
View all
hide details
CPU
Motherboard
Graphics
RAM
P4 Prescott 650 @ 4.01
Gigabyte 965P-DS3
7900GTKO
1 GB PC-5300 (2x512)
Hard Drive
OS
Monitor
Keyboard
160GB SATA
XP SP2 Professional
Dell 17" Flat Panel
Saitek Eclipse
Power
Case
Mouse
Mouse Pad
ThermalTake 600W
Raidmax Sagitta
Logitech MX-518
Steel-Pad QcK
View all
hide details