Well I have been challenged to mod a Dell case. Thanks to Deskjockey I have acquired a Dell "briefcase†style case for shipping price only. The challenge is to make a dell case look as cool as a stock TT armor. This will be a challenge and also very time consuming. If you want to read more about the challenge and beginning discussion see
here.
This is a budget project, as it has to come in under the price of a stock armor. So supplies must be 150$ or less. This will include fans, lights, and all case components. Because I work about 50 hours a week and travel for work this will be a slower moving project as it will be mostly weekends that I have time to work on it.
Anyone with suggestions please speak up with them. I am open to any and all ideas. With that here is my projected list of mods for the dell case.
1)Side Window, which will be either acrylic or maybe I will use perforated metal (modders mesh) to allow better airflow into the case. Also this will help with hiding the wires due to the lack of cable management possible inside the dell case.
2)Blow hole in top. This will require much attention in this case, dells don't have much room between the drivebays and the PSU so measuring and planing will be key.
3)Front panel rework, This will be a major rework if not a complete remake. Plans for now though not final are going to be relocating the USB, and headphone jack. Installation of an air intake one 120mm and one 80mm.
4)Dual 80mm-fan exhaust fans. For more airflow across processor
5)Try a make some sort of wire management possible. Could be very hard to do but an attempt will be made. This is going to be hard but I am still trying to figure out the best way. Maybe a false wall type deal like I Goby did in his armor to hide the wires under.
6)Paint inside of case. Simple but makes a big difference in appearance.
7)Paint outside of case. This will be quite a chore since I will have to sand down the rough plastic that dell uses to make a nice smooth finish. Will have to use laptop-painting techniques. This is a must because the flat black and gray just won't cut.
8)I plan on buy/ finding some Red LED fans. For my entire fan needs. So the color scheme, as it exists now, is black exterior with a white interior with all red lighting. I would like to find fans/LED's/cold cathodes that are blood red. If anyone knows of a good source for really dark red LED's/cold cathodes that would be great. Though the colors might change buy the time I am ready to paint and buy the fans. I have mock up fans so won't be buying new the new LED ones until I'm close to painting.
Supplies
1.3*3ft piece of perforated metal (mod mesh)
2.2*2ft piece of acrylic
3.assorted bolts and nuts
4.Anything else will need to be bought or ordered.
Pics of stock case. (Many angles to show what I started with.)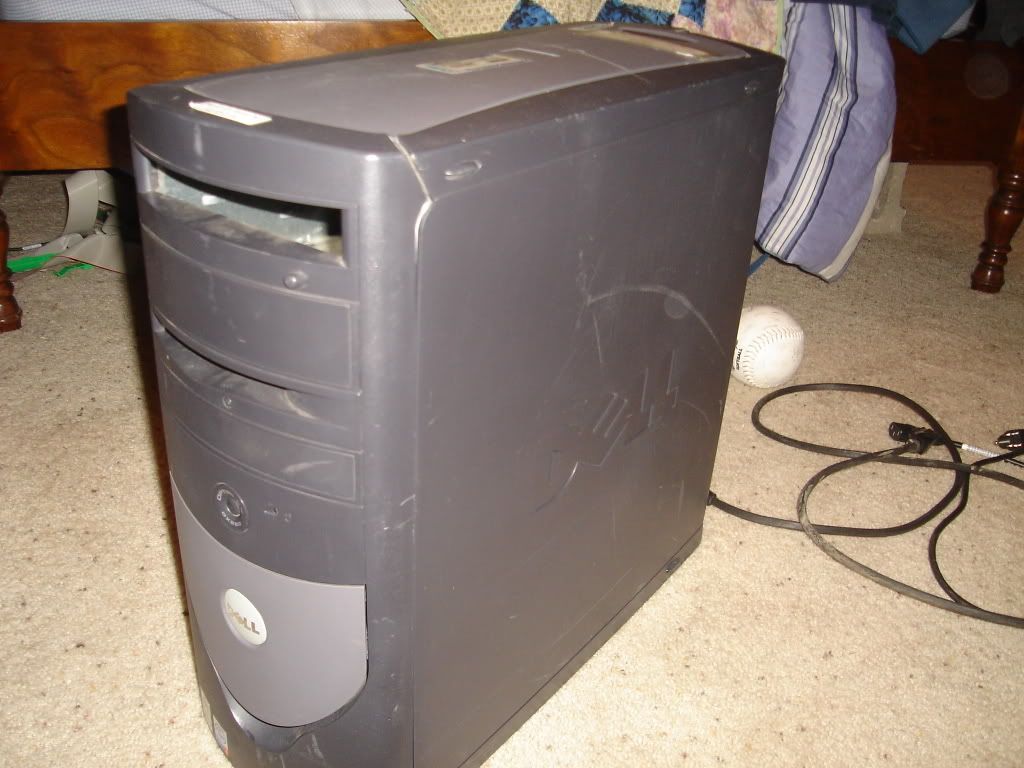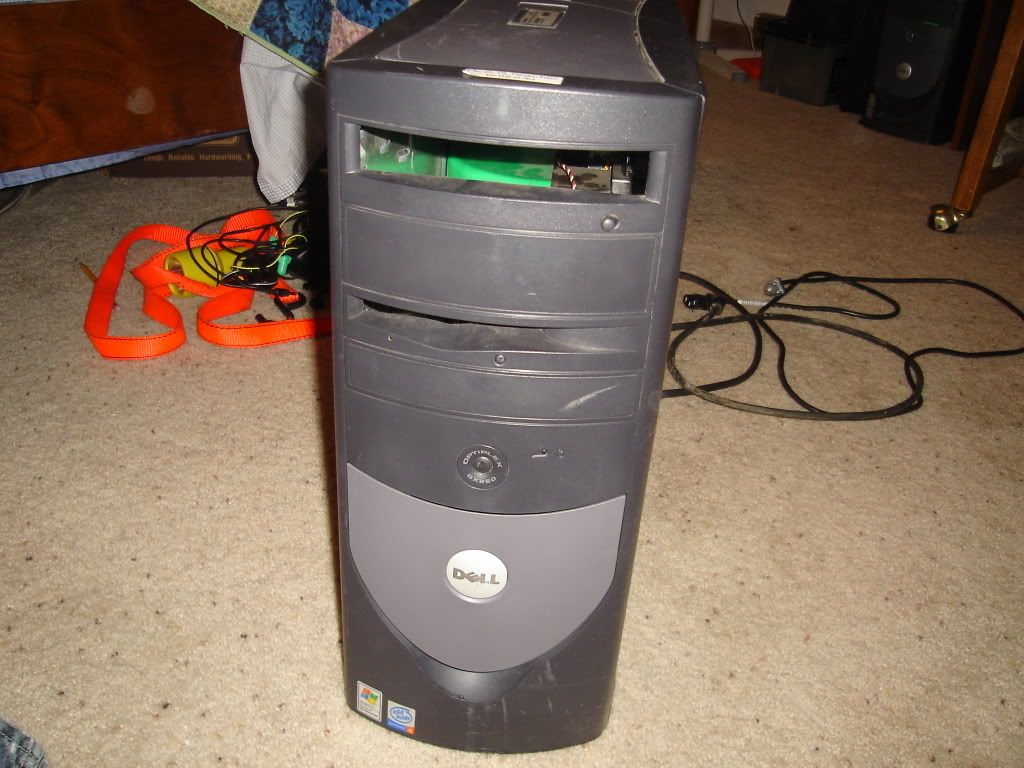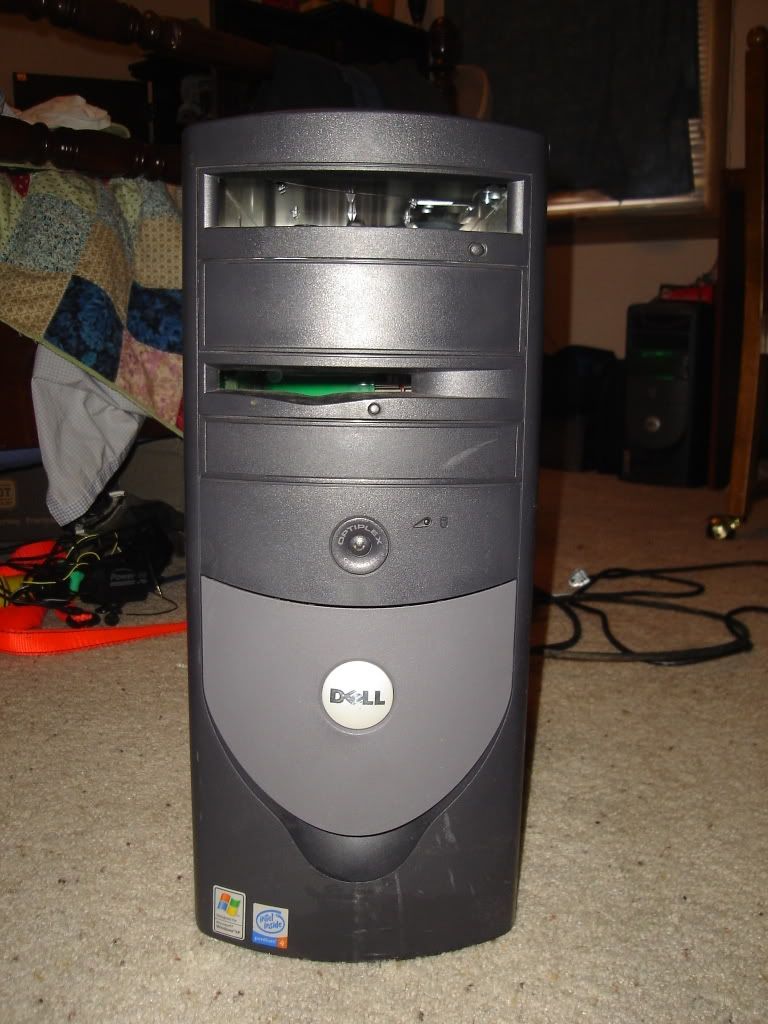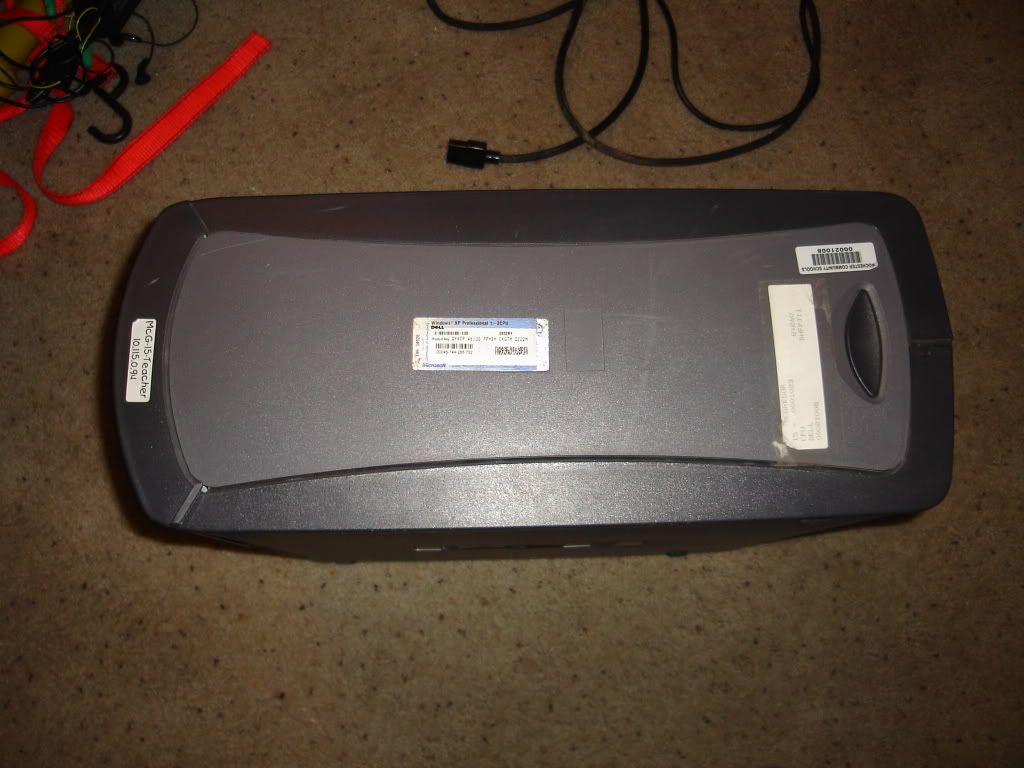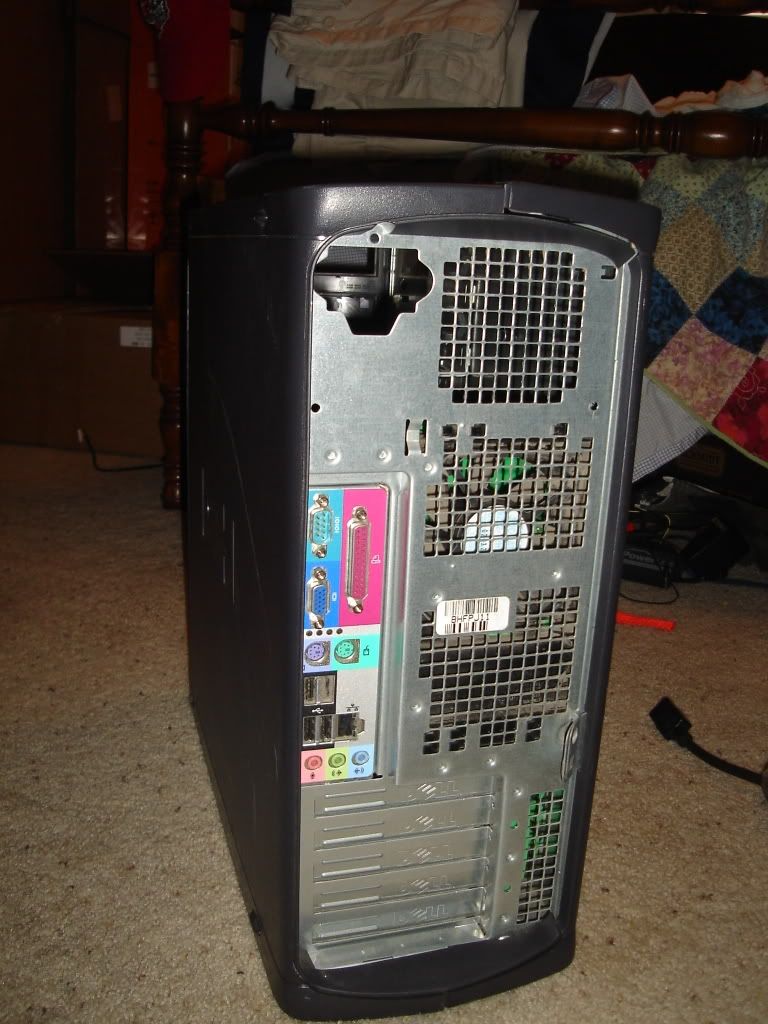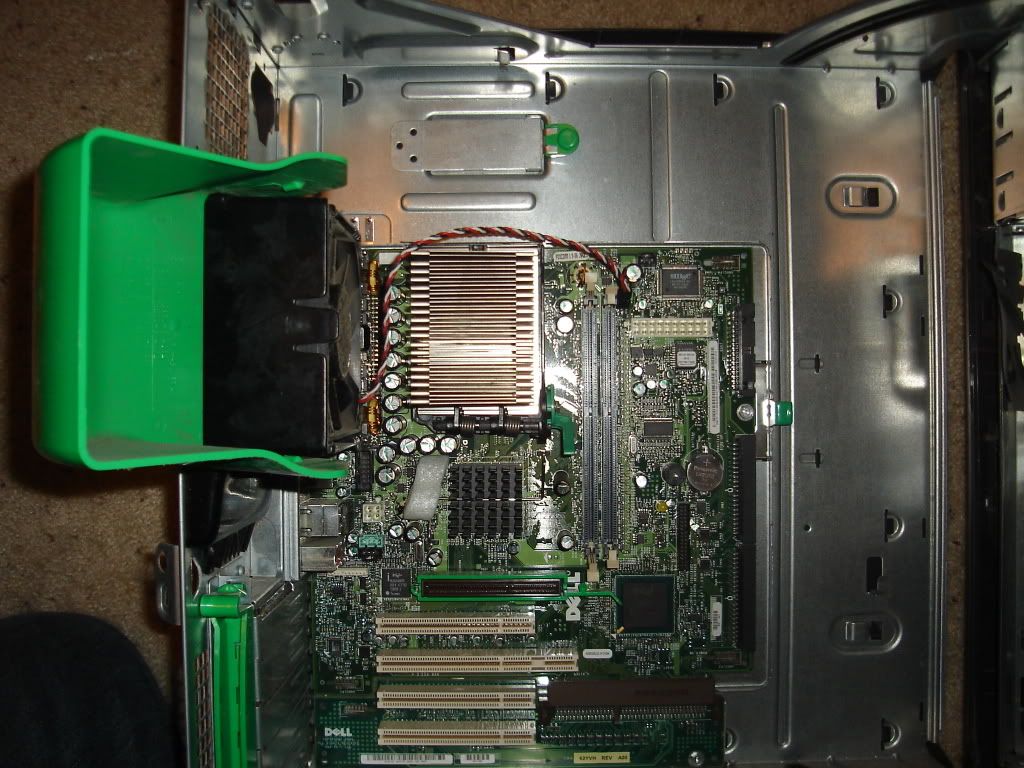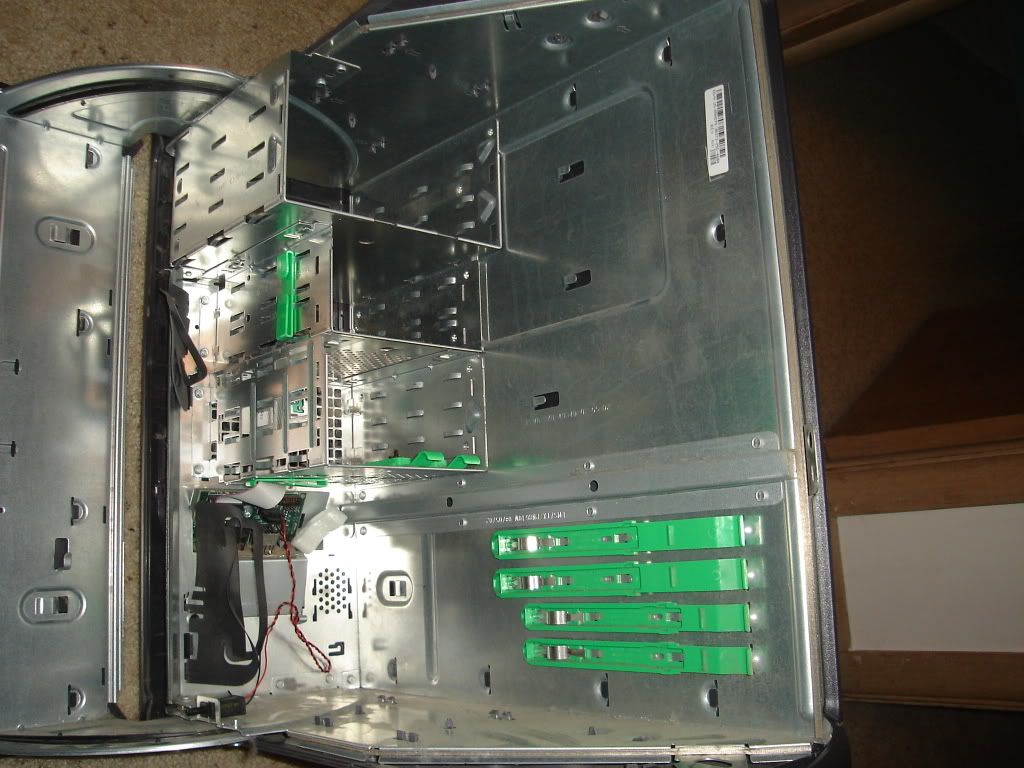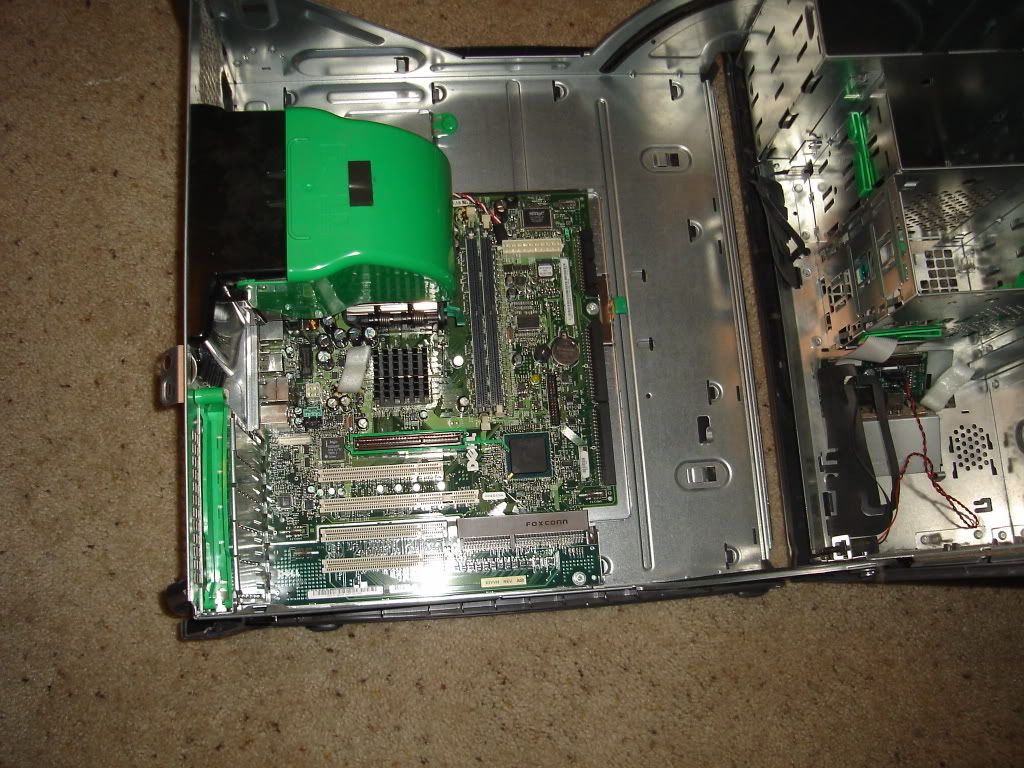 After thought… What have I got myself into, this could take years.
CPU
Motherboard
Graphics
RAM
C2D E6850 @3.6
evga 680i
SLI'ed EVGA 7900GS KO
2X 2GB Gskill 1000
Hard Drive
OS
Monitor
Power
2X WD caviar SE16 250 GB
XP pro, Vistax64, Win7x64
Dell 1707FP-ultrasharp
hiper 580W
Case
Mouse
Thermaltake Armor
logitech G7
View all
hide details
CPU
Motherboard
Graphics
RAM
C2D E6850 @3.6
evga 680i
SLI'ed EVGA 7900GS KO
2X 2GB Gskill 1000
Hard Drive
OS
Monitor
Power
2X WD caviar SE16 250 GB
XP pro, Vistax64, Win7x64
Dell 1707FP-ultrasharp
hiper 580W
Case
Mouse
Thermaltake Armor
logitech G7
View all
hide details