well this is what i have. i have a little molex i ripped off of an old led fan, lol. heres a pic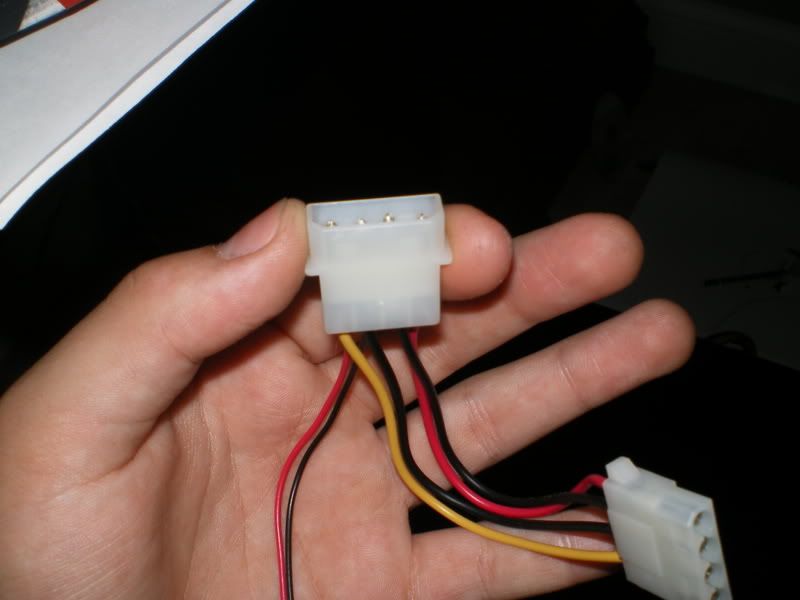 does this mean i can just cut off the red and black wire that is next to the red? if all i need is the yellow and black for the 12 volts.
i also have a connector from my psu that looks like this,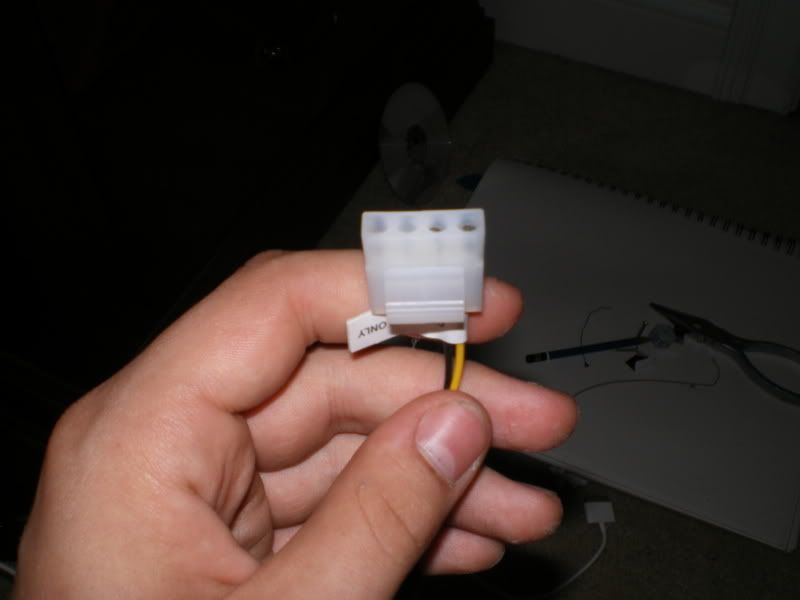 do i just cut off the molex and wire the black and red straight to the led strip with the resistors, etc?
CPU
Motherboard
Graphics
RAM
P4 Prescott 650 @ 4.01
Gigabyte 965P-DS3
7900GTKO
1 GB PC-5300 (2x512)
Hard Drive
OS
Monitor
Keyboard
160GB SATA
XP SP2 Professional
Dell 17" Flat Panel
Saitek Eclipse
Power
Case
Mouse
Mouse Pad
ThermalTake 600W
Raidmax Sagitta
Logitech MX-518
Steel-Pad QcK
View all
hide details
CPU
Motherboard
Graphics
RAM
P4 Prescott 650 @ 4.01
Gigabyte 965P-DS3
7900GTKO
1 GB PC-5300 (2x512)
Hard Drive
OS
Monitor
Keyboard
160GB SATA
XP SP2 Professional
Dell 17" Flat Panel
Saitek Eclipse
Power
Case
Mouse
Mouse Pad
ThermalTake 600W
Raidmax Sagitta
Logitech MX-518
Steel-Pad QcK
View all
hide details