I got a rackmount chassis from a guy I know. It came with a 300w Antec PSU, but I can't for the life of me figure out what the motherboard connector on it is supposed to be. It's got a handful of molex connectors, and a floppy connector, so this last one must be the motherboard one...or are rackmount chassis only supposed to hold drives and nothing more? I have a picture of one there, but actually there are two on one cable, and yet another on a separate cable. I included a few shots of the chassis and two removable enclosures which I also can't figure out. Someone help!
The unknown connector...for old motherboards?
[IMG]http://i188.photobucket.com/albums/z61/guruboyguru/***twopowercords.jpg[/IMG]
What the hell is the second one for?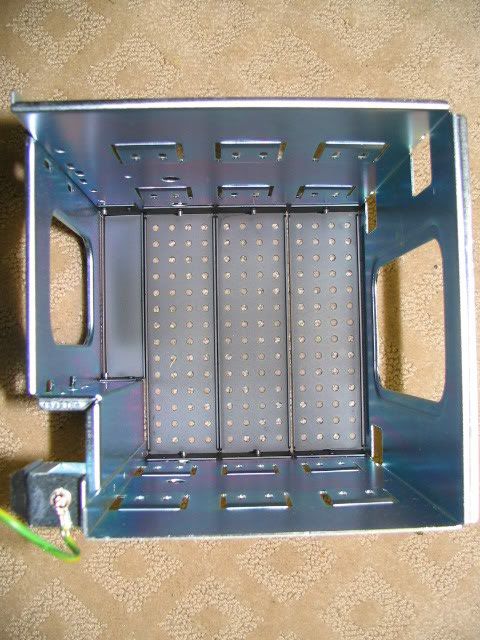 Is this for SCSI drives, or what? I've got two for the chassis, to hold what looks like a total of 6 drives.
Shot of the chassis and fan tower, which screws into the middle.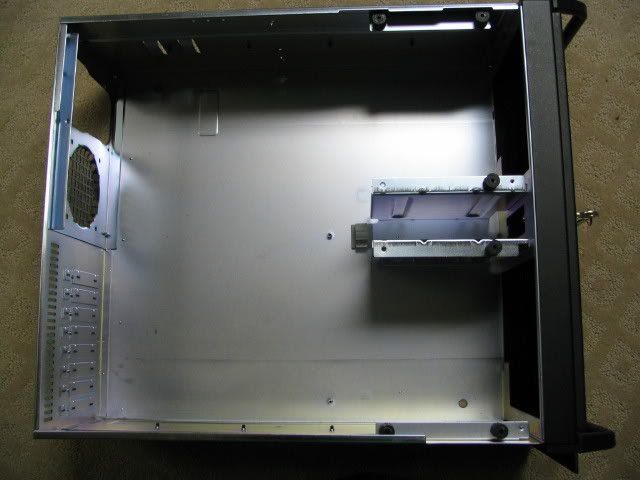 Better shot of gutted chassis...no mobo holes in sight!
CPU
Motherboard
Graphics
RAM
Phenom II 940 BE 3.7GHz
Asus M3A78-T
Visiontek HD4870 512MB
2x2GB OCZ Reaper DDR2-1066
Hard Drive
Optical Drive
OS
Monitor
WD VelociRaptor 300GB
Sony DVD Burner
Windows 7 Ultimate x64
2x Dell 2408WFP
Keyboard
Power
Case
Mouse
Logitech Wave USB
Antec Neopower 500W
Modded Rocketfish
Logitech G9
Mouse Pad
(none)
View all
hide details
CPU
Motherboard
Graphics
RAM
Phenom II 940 BE 3.7GHz
Asus M3A78-T
Visiontek HD4870 512MB
2x2GB OCZ Reaper DDR2-1066
Hard Drive
Optical Drive
OS
Monitor
WD VelociRaptor 300GB
Sony DVD Burner
Windows 7 Ultimate x64
2x Dell 2408WFP
Keyboard
Power
Case
Mouse
Logitech Wave USB
Antec Neopower 500W
Modded Rocketfish
Logitech G9
Mouse Pad
(none)
View all
hide details