About 2 months ago, I lapped my SI-128.
Looked great then, but overtime from installing/uninstalling, it got a few visual scratches (were never deep, and never hurt performance.)
I just lapped my CPU. I put my SI-128, and long story short (you'll know what I mean if you saw how I probably killed my mobo), I had to take off the cooler and put the stock one back on.
But my stock cooler was sitting for a looooooong time, and I noticed on the edges there was brown...stuff. In all honesty it looked like rust...
Well, I put that on, next morning I take off the stock cooler and look at the CPU, and it went from this: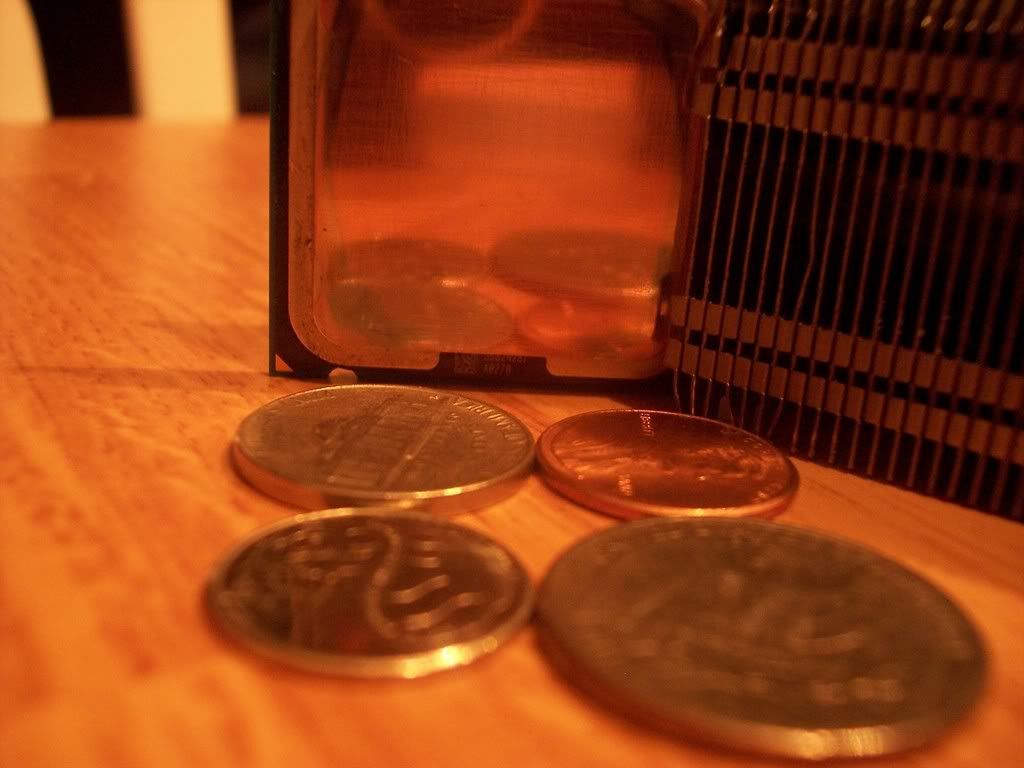 (I know, it isn't the best looking lap ever, but the grid paper test showed it was perfectly flat)
..to this:
It still is pretty flat (you can't feel it -- but I can't check it with grid paper because it's not "shiny" there...the part that is reflective passes the grid test fine, still...
Happen to everyone? Corrosion from being bare copper? How to avoid? Bad? Good? Ok? Normal? Help?
CPU
Motherboard
Graphics
RAM
i5 6400 Skylake
Asus Z170-E ATX
Asus GTX 1060 6GB
GeIL 16GB DDR4 3600
Hard Drive
Hard Drive
Cooling
Monitor
Sandisk Ultra II 480GB SSD
Western Digital EZRZ 3TB
Cryorig H7
Acer XF270HU
Audio
Audio
Audio
Audio
Philips SHP9500S
Lepai LP-2020A+
AudioSource LS100
Polk Audio PSW111
View all
hide details
CPU
Motherboard
Graphics
RAM
i5 6400 Skylake
Asus Z170-E ATX
Asus GTX 1060 6GB
GeIL 16GB DDR4 3600
Hard Drive
Hard Drive
Cooling
Monitor
Sandisk Ultra II 480GB SSD
Western Digital EZRZ 3TB
Cryorig H7
Acer XF270HU
Audio
Audio
Audio
Audio
Philips SHP9500S
Lepai LP-2020A+
AudioSource LS100
Polk Audio PSW111
View all
hide details