Quote:
Originally Posted by
LiNERROR
probably due to your CPU sagging your PSUs output and making your RAM unstable due to the drop...
What? Is there a way to fix this? My PSU is not that crappy...
Wow... its true. CPU-Z reads a bunch of different things when I use orthos.
Check it out: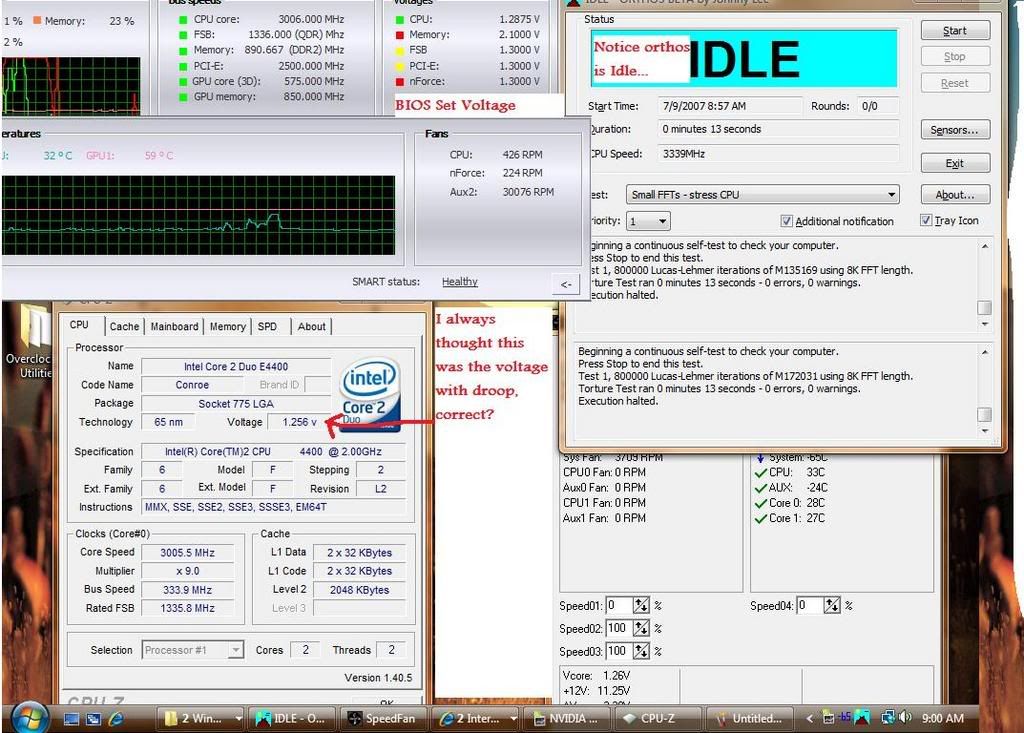 Then, with orthos running...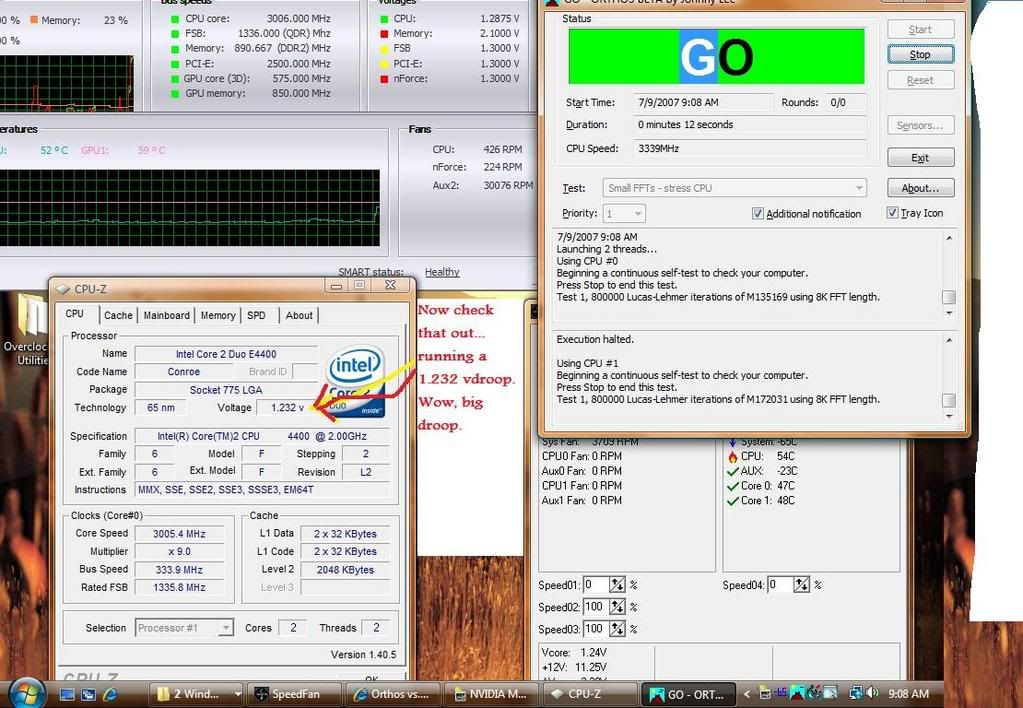 CPU
Motherboard
Graphics
RAM
e4400 @ 2.9Ghz
EVGA 650i Ultra ATX
MSI 8800GTS 640
2x1GB G.Skill DDR2 800
Hard Drive
OS
Monitor
Keyboard
Seagate Barracuda 320Gb
Vista 32bit
32" LCD (Vizio)
Logitech G15
Power
Case
Mouse
Corsair HX520w
Raidmax Smilodon
Logitech MX518
View all
hide details
CPU
Motherboard
Graphics
RAM
e4400 @ 2.9Ghz
EVGA 650i Ultra ATX
MSI 8800GTS 640
2x1GB G.Skill DDR2 800
Hard Drive
OS
Monitor
Keyboard
Seagate Barracuda 320Gb
Vista 32bit
32" LCD (Vizio)
Logitech G15
Power
Case
Mouse
Corsair HX520w
Raidmax Smilodon
Logitech MX518
View all
hide details