This is probs gonna be the last update until the deadline so I can add finishing touches behind the scenes :-P
As you can see its been painted black now and ive also added 2 more supports to make the tubing form a much more rounded shape.
Its a big improvement over the previous idea of just having 2 supports.
Thinking about leaving the manifolds unpainted along with the bolts. IMO it looks ok as it is but if you disagree please say so.
THE PICTURES
Case painted with 2 supports: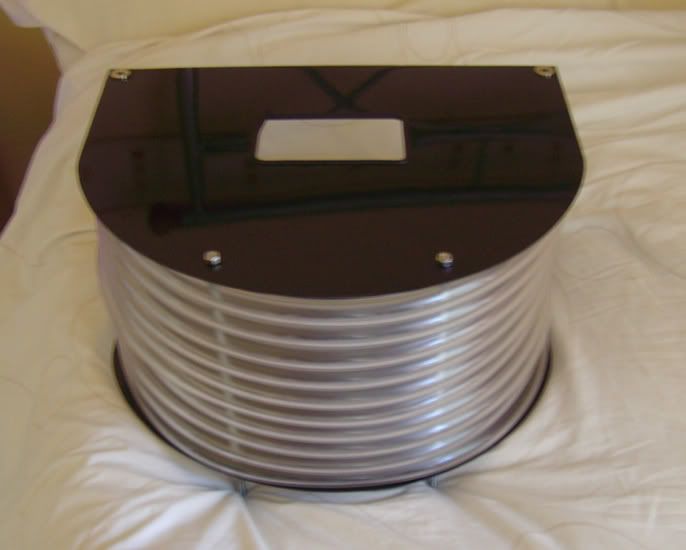 Case Painted with 4 supports (notice the slight change in tubing shape, it holds to the shape of the base more now)
Inside of Case:
CPU
Motherboard
Graphics
RAM
Q6600
Asus P5K3
Leaktek 8800GTS 640Mb
2GB DDR3
Hard Drive
Optical Drive
OS
Monitor
500GB SATA
DVD-RW
XP
2x 19" Widescreens
Keyboard
Power
Case
Mouse
Logitech
Coolermaster 850W
Lasered & Painted Akasa Omega
Microsoft Habu
Mouse Pad
Bugs Bunny!
View all
hide details
CPU
Motherboard
Graphics
RAM
Q6600
Asus P5K3
Leaktek 8800GTS 640Mb
2GB DDR3
Hard Drive
Optical Drive
OS
Monitor
500GB SATA
DVD-RW
XP
2x 19" Widescreens
Keyboard
Power
Case
Mouse
Logitech
Coolermaster 850W
Lasered & Painted Akasa Omega
Microsoft Habu
Mouse Pad
Bugs Bunny!
View all
hide details