My temps weren't horrible by any means before I did this, but I just figured heck, why not. So I grabbed my trusty phillips head, coffee filters, Windex, and lithium grease and got to work.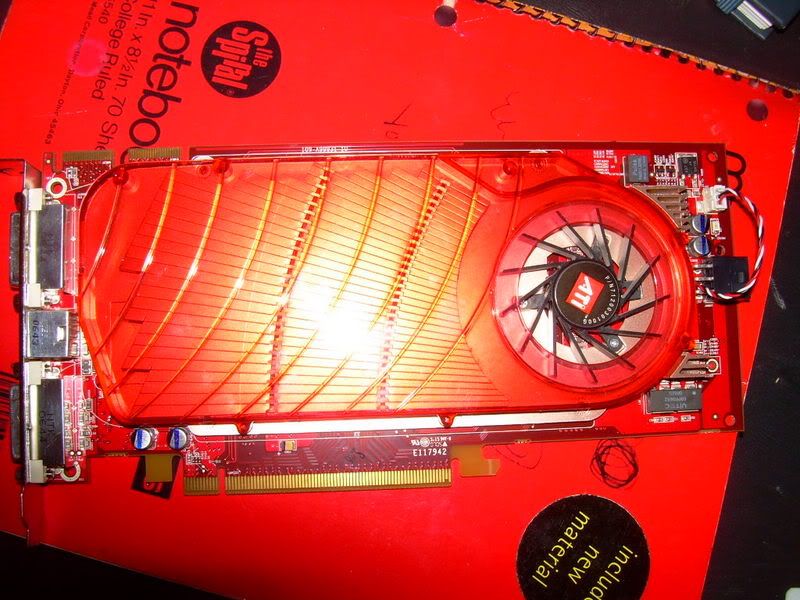 The Card.
The Back.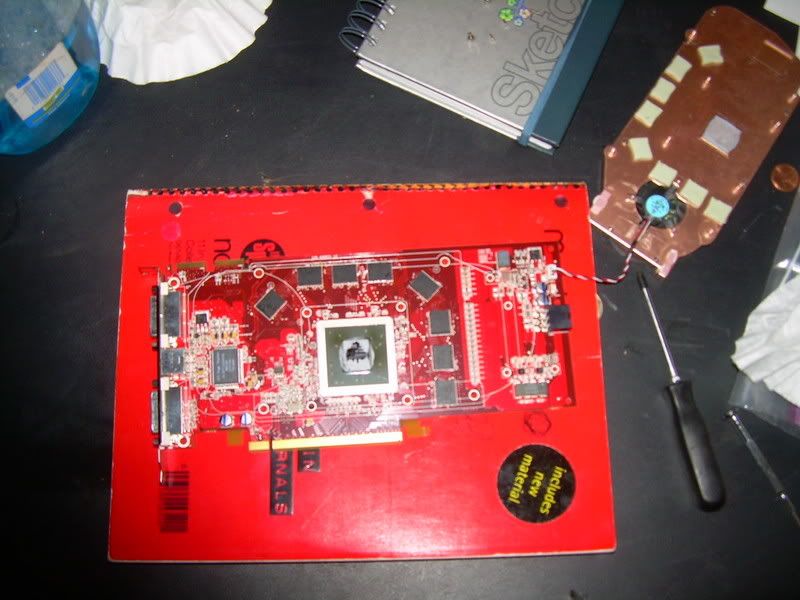 Removed cooler revealing chipset diode and RAM.
The cooler after a thorough cleaning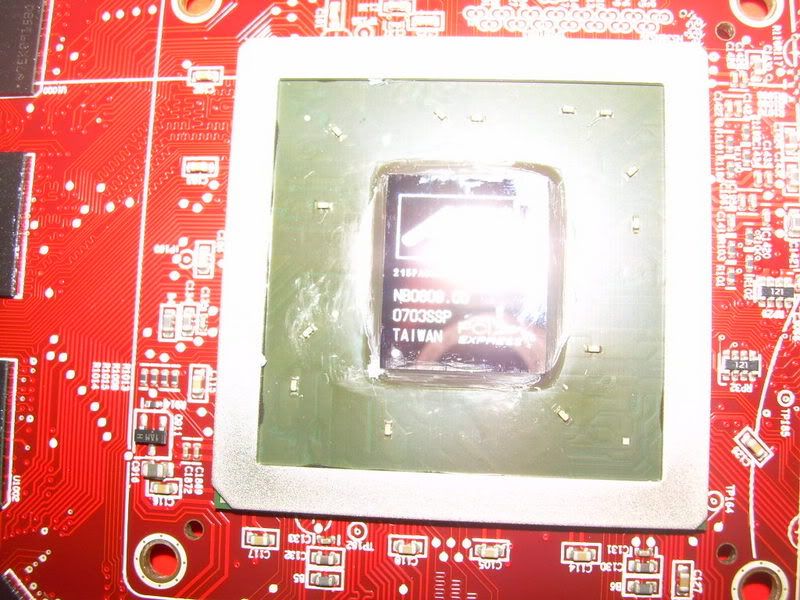 The diode after a little bit of elbow grease and tears.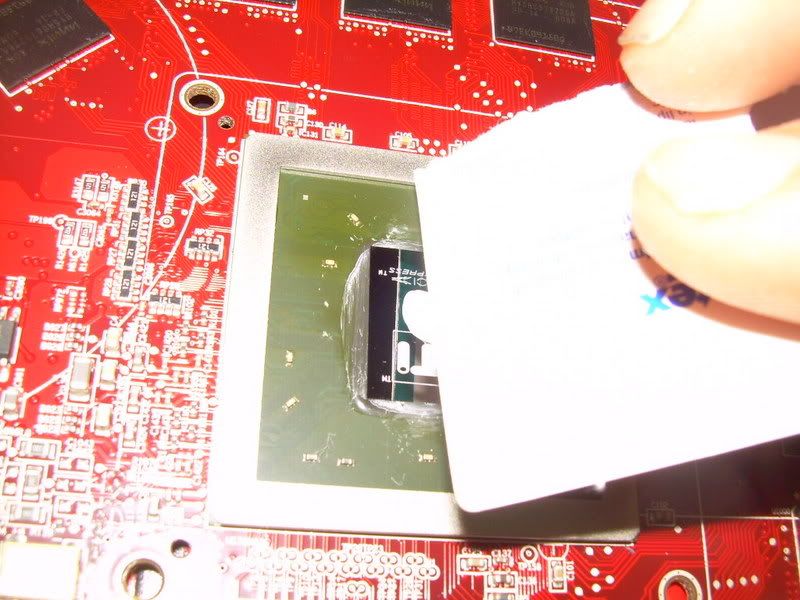 Spreading thermal grease with my old KMart discount card
Fresh new layer of grease on diode.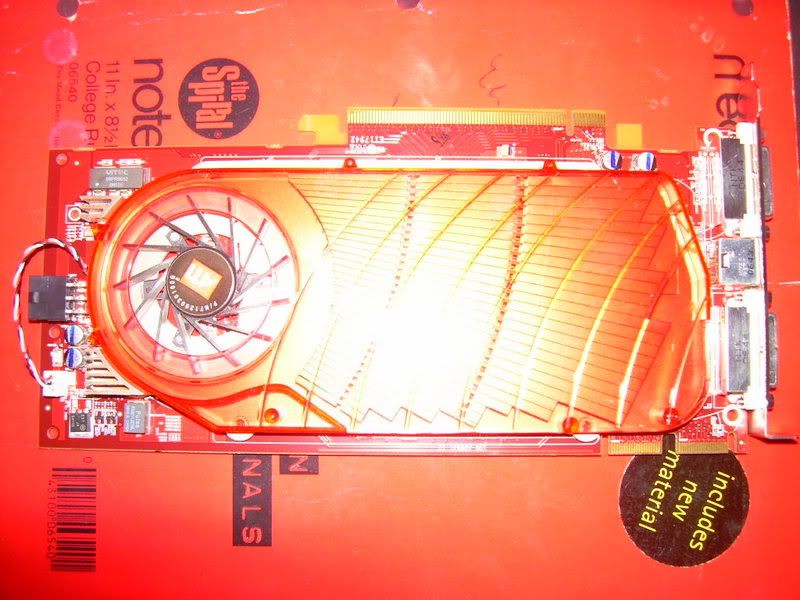 ...And back together again.
This little procedure dropped my GPU core temp by about 4 degrees celcius, not TOO shabby.
GibbyGano