So I looked at the boring clear plastic on my antec 900 window -- cool I can see stuff through it, woo hoo.
But I decided that was not enough - had to play with it.
I fired up the laser engraving machine here at work and set to work.
30 minutes laster (20 minutes of digital image editing and 10 minutes of actually engraving)
Here we are after completion of the engraving: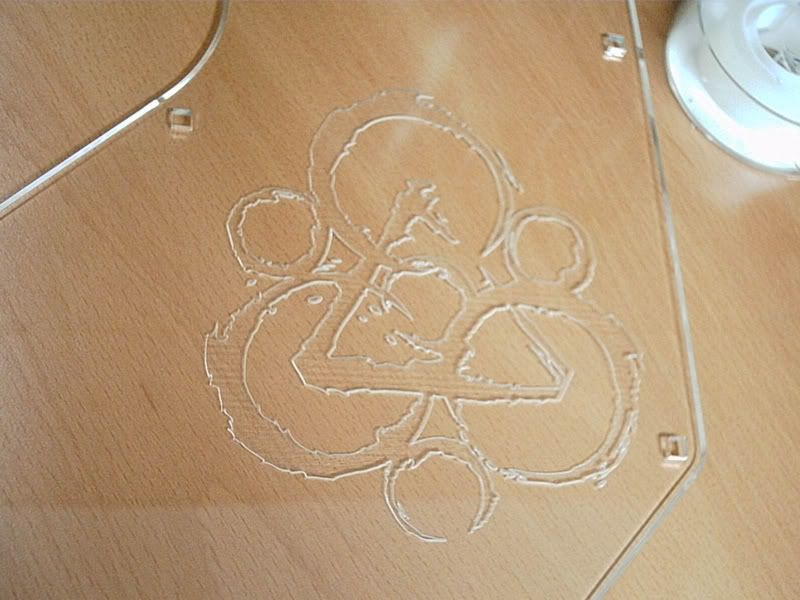 And here is a close up shot showing the laser detail: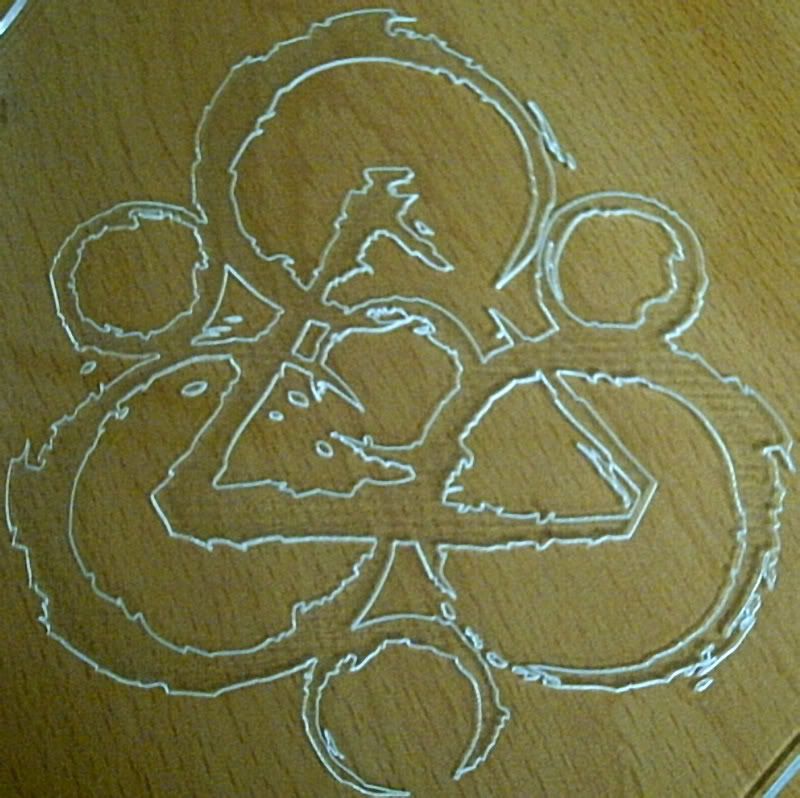 And here is one of my blue LED fans glowing through it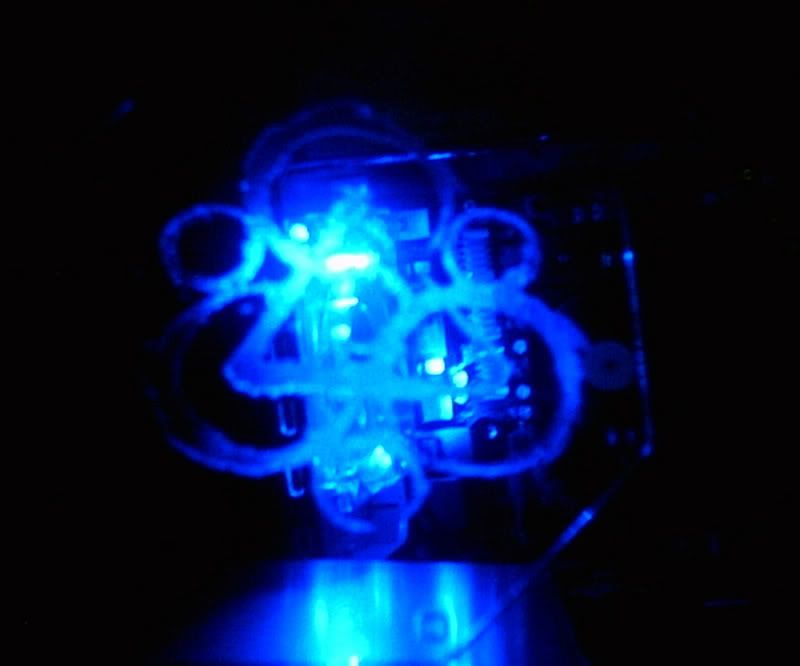 CPU
Motherboard
RAM
Hard Drive
AM2+ Phenom 9600 Black Edition
ASUS M3A32-MVP Deluxe/Wifi
2x1GB DDR2-1066 Corsair Dominators
4x Western Digital 2500AAKS
Optical Drive
Keyboard
Power
Mouse
Sata DVD+-RW/DL
DUCKY DK1008 w/ GREEN ALPS
FSP Group 600w
Logitech wireless laptop mouse
Mouse Pad
MTG 2013 promo
View all
hide details
CPU
Motherboard
RAM
Hard Drive
AM2+ Phenom 9600 Black Edition
ASUS M3A32-MVP Deluxe/Wifi
2x1GB DDR2-1066 Corsair Dominators
4x Western Digital 2500AAKS
Optical Drive
Keyboard
Power
Mouse
Sata DVD+-RW/DL
DUCKY DK1008 w/ GREEN ALPS
FSP Group 600w
Logitech wireless laptop mouse
Mouse Pad
MTG 2013 promo
View all
hide details