Ok here is a better example. Its the GT but you can probably figure out how it would do compared to the GTS.
BF2142 1600x1200 in SLI 138.2fps
http://www.xsreviews.co.uk/reviews/g...-8600gt-sli/2/
Then you can read this and see when these cards start buckling
http://www.vr-zone.com/?i=4716&s=6
This is NWN2
I play this game with a single overclocked 8600gt and this frame is a solid 31fps and open areas its 60fps+ ,No AA, Max texture filtering, low shadows, low resolution texures.
I dont need everything turned up but it looks nice to me at 1280x1024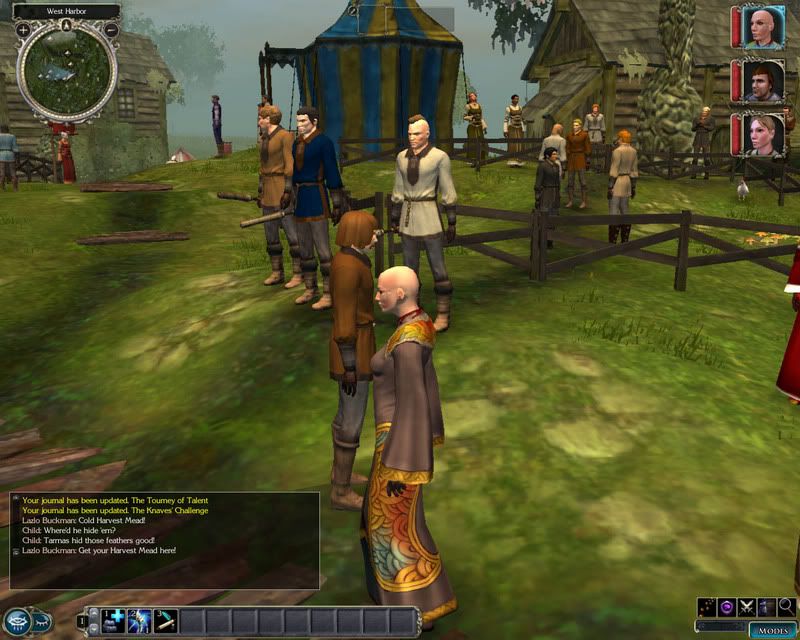 CPU
Motherboard
Graphics
RAM
5000+ AM2 Brisbane @ 2.6
BIOSTAR TForce TF720
MSI Geforce 8600GT OC 600/850
2 gig
Hard Drive
Optical Drive
Monitor
Power
180 gig
Samsung Writemaster 18x DVD burner
Standard 17 inch
500 watt
Case
Mouse
Full tower
Optical
View all
hide details
CPU
Motherboard
Graphics
RAM
5000+ AM2 Brisbane @ 2.6
BIOSTAR TForce TF720
MSI Geforce 8600GT OC 600/850
2 gig
Hard Drive
Optical Drive
Monitor
Power
180 gig
Samsung Writemaster 18x DVD burner
Standard 17 inch
500 watt
Case
Mouse
Full tower
Optical
View all
hide details