I have an LG 42" LCD HDTV and I want to use it as a monitor just for kicks. I may just get a remote hook up (like a wirelesss mouse and keyboard) to play around and see how things look on it. Maybe a game of CSS would be pretty cool to try.
Anyway, I hooked it up and the picture is really sharp, but the sizes of things are too small and when I go to fullscreen mode on games or benches they only show up in a square about 20" x 20" in the middle of the screen.
Here's some pics I took to help explain.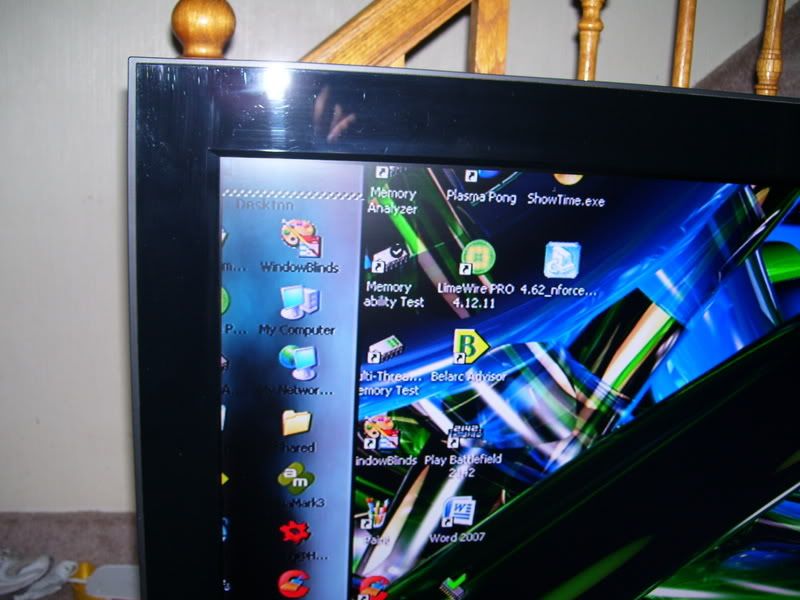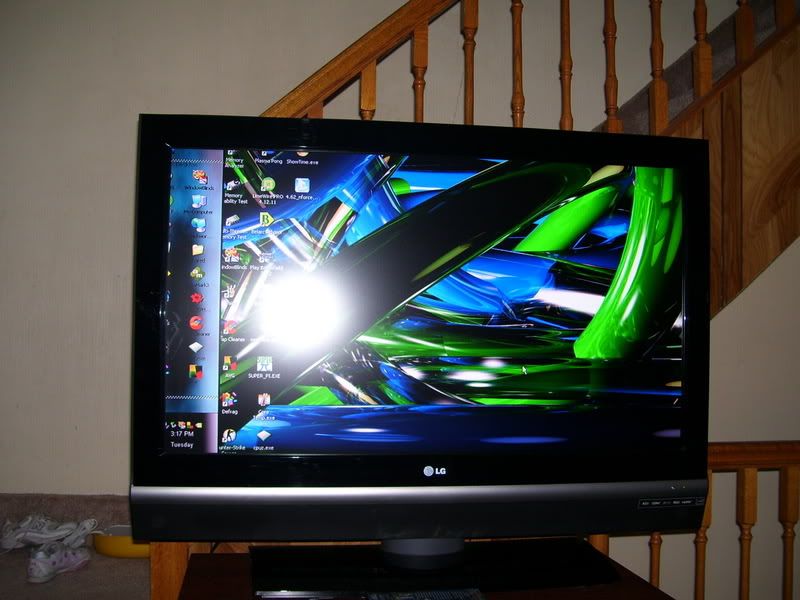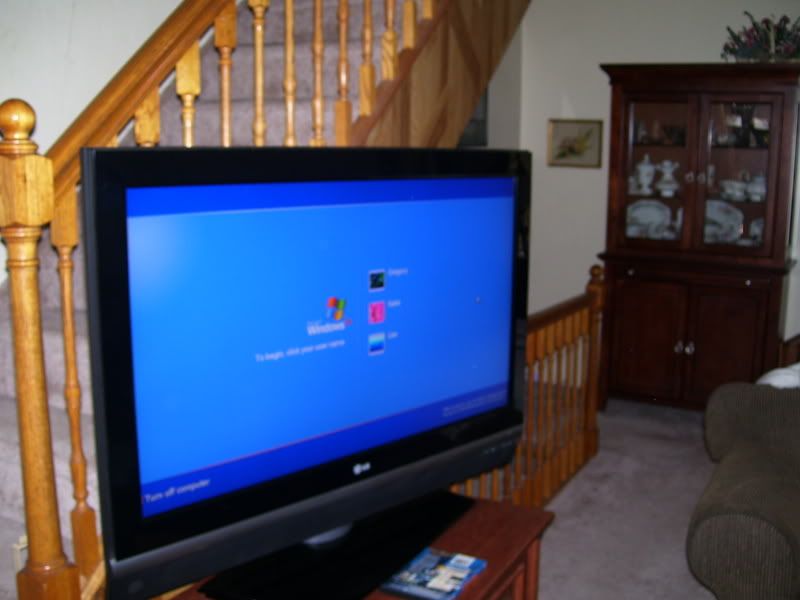 Do you see in the first one the start button is cut off?
Edit: I'm using the component to s-video adapter.