The best value for your money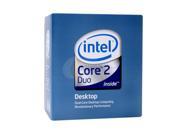 Gets you further on less money
By my view.... For example, you have the E6750 that gets 2.66 (333x8) for $225. Assuming the E4500 overclocks as well as most other C2Ds, you can get the E4500 to 2.66 by upping the FSB to 241 or by upping the FSB to 333 and dropping the multi to 8x!
This is the same thing that made the 805 so popular: Budget processor with a high multiplier. Since many mobos are supporting 333FSB, you can overclock an E4500 to 3663 MHz without even "overclocking" your motherboard. These results would be awesome for all but the most extreme overclockers, and it allows you to buy budget parts.
ALSO
, post your E4500 overclocks here.