HIS Hightech HD 2600 XT 256MB GDDR4
Well here's the card. The flames give it about 1200+ more in 3dmark.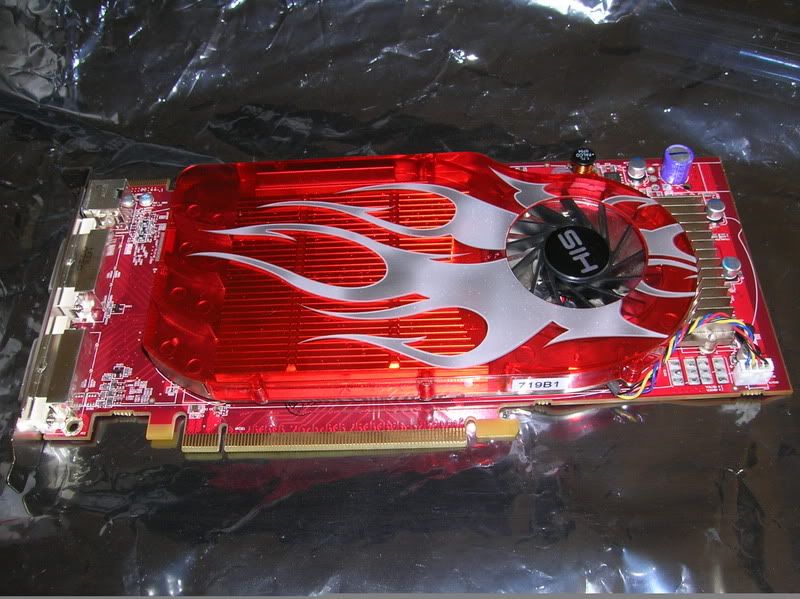 Two Dual link DVI connectors and S-Video out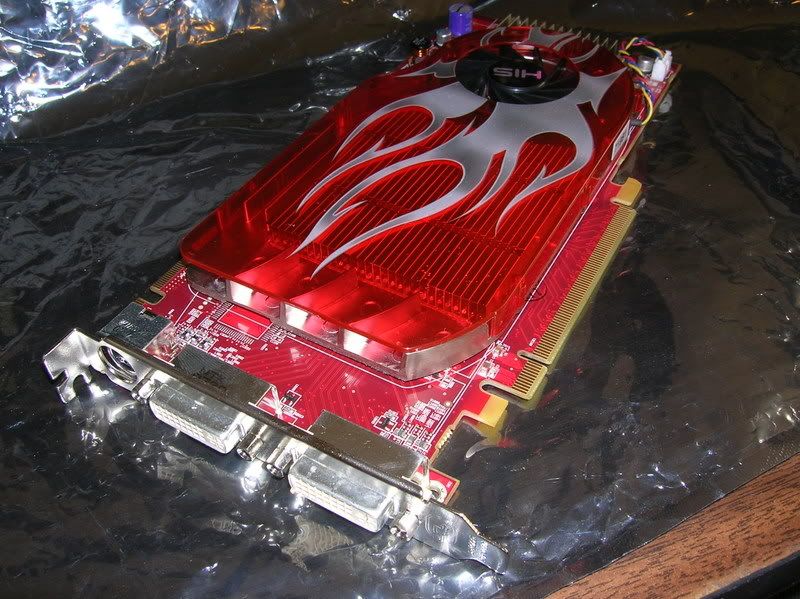 Here we have the end of the card,everything spaced out nice and not too many Capacitors
The back, not much to say. Room for more memory, these cards range from 256mb to 1024mb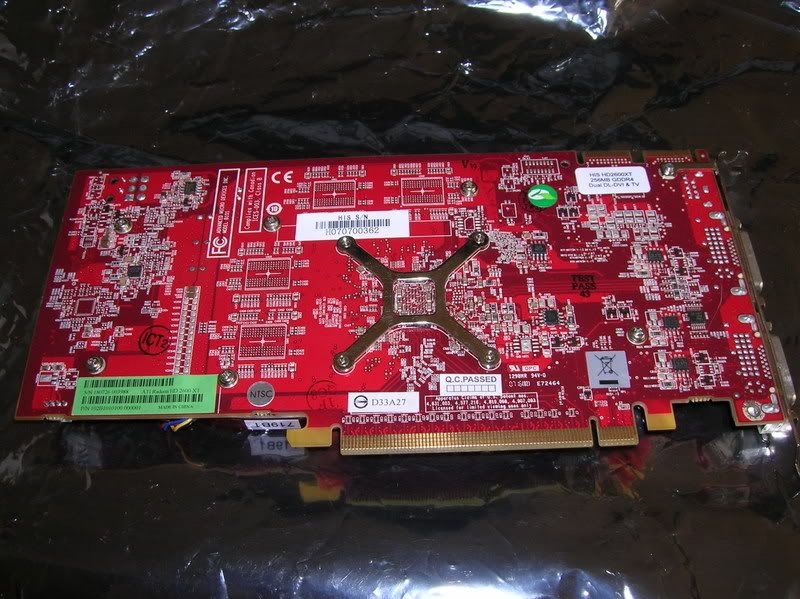 One thing I would like to point out- voltage regulator! No way of controlling this at the moment. details later.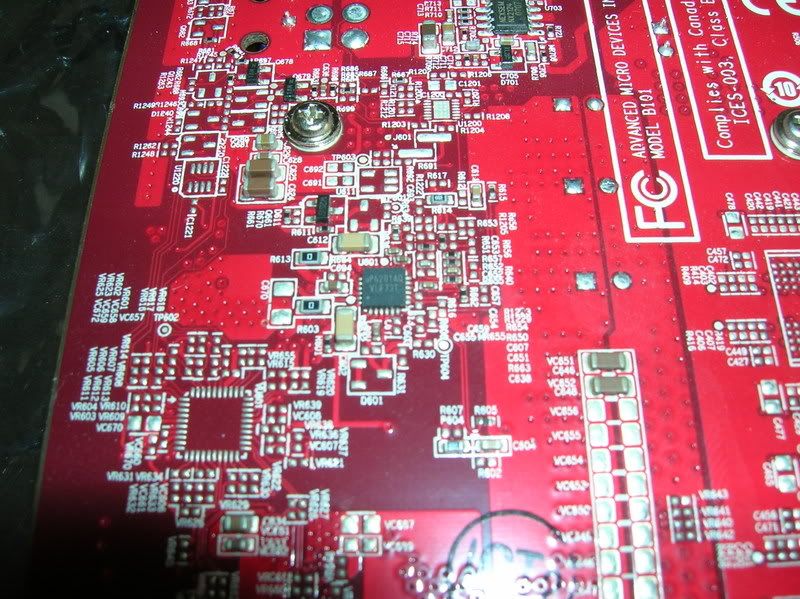 Here's the 65nm R630 XT GPU. 128Bit memory bus width and 120 Stream processors. This card runs cool when it wants to. Sits at 45c at idle with the fan turned up.
Bottom of cooler and front of card. The memory is setup kinda different.
Rear of card.
Four pin fan
Here is the heatsink. The aluminum is soldered to the copper
Also has a nice mirror finish on top of the fins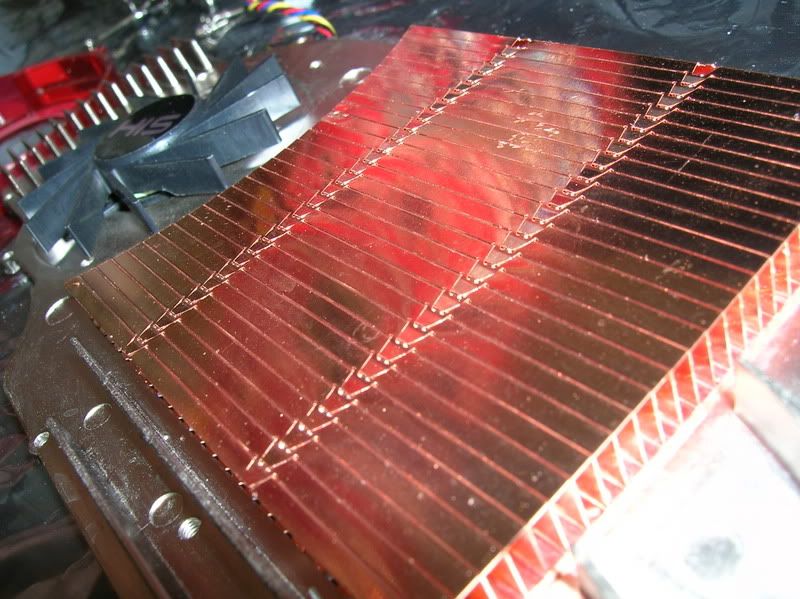 Notched out for a decoder chip
Now to the system and setup. Sig rig, I use the bottom slot due to my chipset cooler
There is room under the video card for PCI cards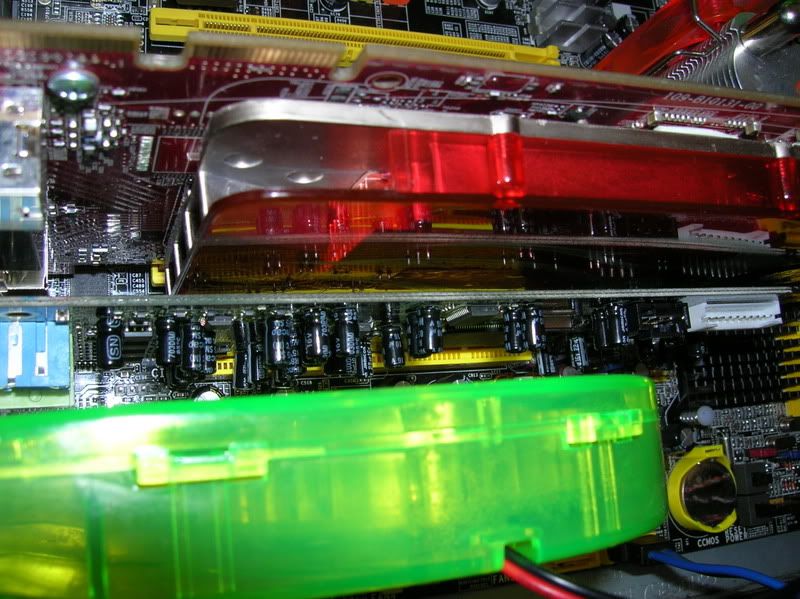 Internal crossfire connections are standard on these cards
Around that area
Okay now that you've seen the card, let's see how well it does with some DirectX 10 titles.
All settings were default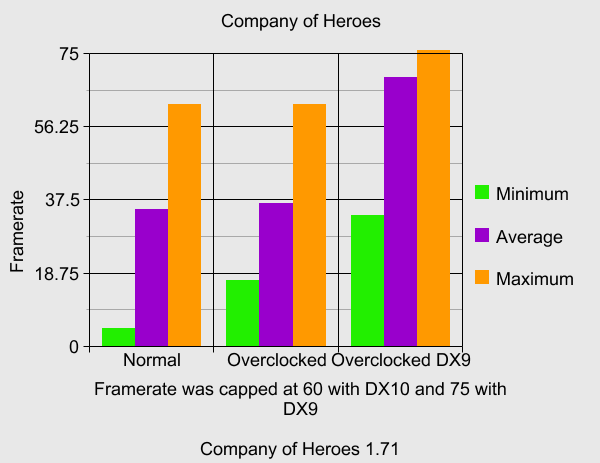 And, the ever popular 3dmark's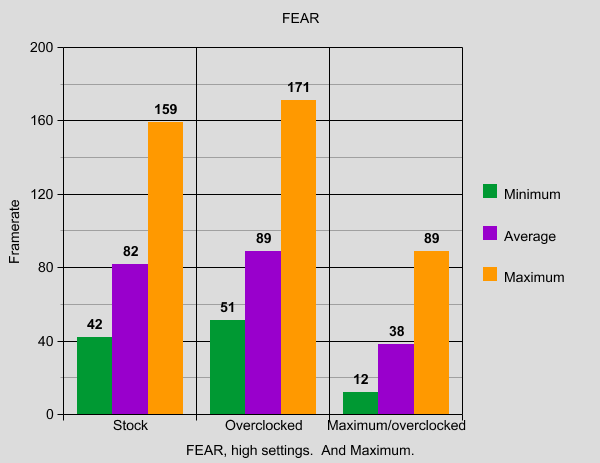 Keep watching, more to come.
Request anything you want run.
CPU
Motherboard
Graphics
RAM
Athlon XP 1900+
Gigabyte something ax7c
SIS315E
1GB mixed DDR
Hard Drive
Power
Case
40GB Western Digital
...dunno?
Thermaltake Armor
View all
hide details
CPU
Motherboard
Graphics
RAM
Athlon XP 1900+
Gigabyte something ax7c
SIS315E
1GB mixed DDR
Hard Drive
Power
Case
40GB Western Digital
...dunno?
Thermaltake Armor
View all
hide details